[CDATA]
Denver Real Estate Comparison
(

adsbygoogle

= window.adsbygoogle || []).push({});
// ]]>
I live in Denver, Colorado a beautiful town with a view of gorgeous mountains in the distance. People here are known for their easy-going approach to life, love of fitness, and embracing innovation.
You may know some of our products: Quiznos, Chipotle, Izze, Justin's Dark Chocolate cups, Smashburger, and Crocs. We have a love of craft beer, live music, and sports. Denver has become one of the most attractive cities to live in the United States and our real estate costs is starting show the price of that love
Recently, the Denver Post has highlighted the increasing cost of housing in Denver and how it is tops in the nation in terms of rising prices. You can go to Google to find posts referencing the increasing cost of housing in Denver.
For the purpose of this post I will focus specifically on the CBD, LOHI, RiNO, Cap Hill (Capitol Hill), Wash Park (Washington Park) and the Golden Triangle. These would be the areas that a lot of new arrivals would try to move into. All of these areas are close to Downtown, public transit accessible, have grocery stores, restaurants, and fun places to go and hang out in.
$0-$250,000
11th and Logan-Studio (The unit is a STUDIO inside this lovely house )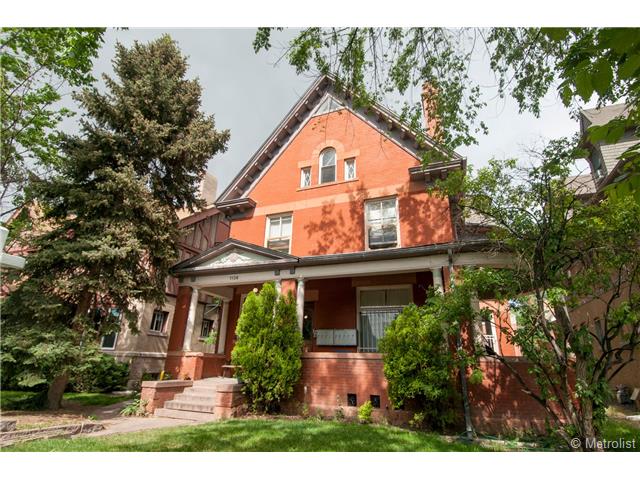 *Picture off of Google*
The location is basically in the Capitol Hill area which is within walking distance to the State Capitol, Denver Art Museum, a Corepower yoga (Colorado Company) studio, and the City and County Building. It's a great location because it's basically downtown Denver. I will say that it surprised me that I had a hard-time finding anything decent under $100,000. Also note: this is a studio charming and quaint with wooden floors.
$345,000
*I actually know who owns this property*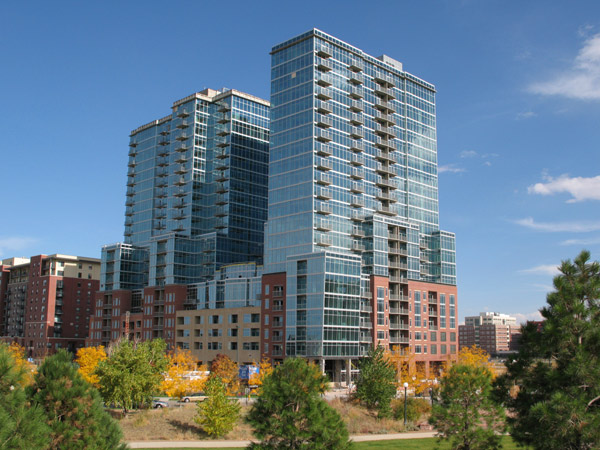 *Picture off of Google*
 Glass House Denver is located right in the heart of downtown Denver. It is a lovely study of glass, high ceilings, open floor plans, a swimming pool, and a coffee service. I had never really thought about the cost to live there but I have to admit it was a little more than I thought it would be.
However, if you consider that you are within walking distance of the Union Station transit hub, downtown Denver, Coors Field (baseball), Pepsi Center (Basketball, Hockey, and Concerts), AND Invesco Field (Denver Broncos) it feels like it's worth it. Also, it's a secured building and once the lightrail begins running between the Union Station and Denver International Airport, you would be able to walk over to the light rail and go directly to the airport. There is also a park, REI, and an amusement park nearby. Nice.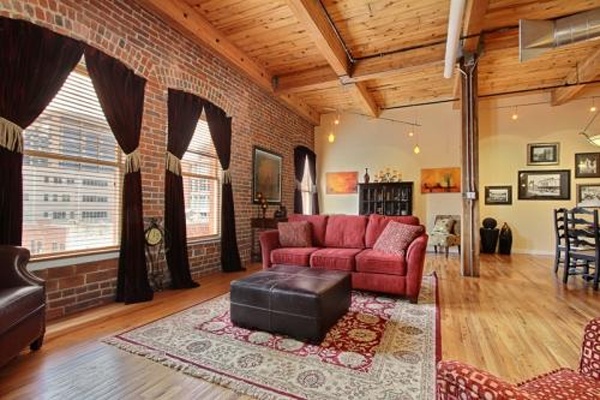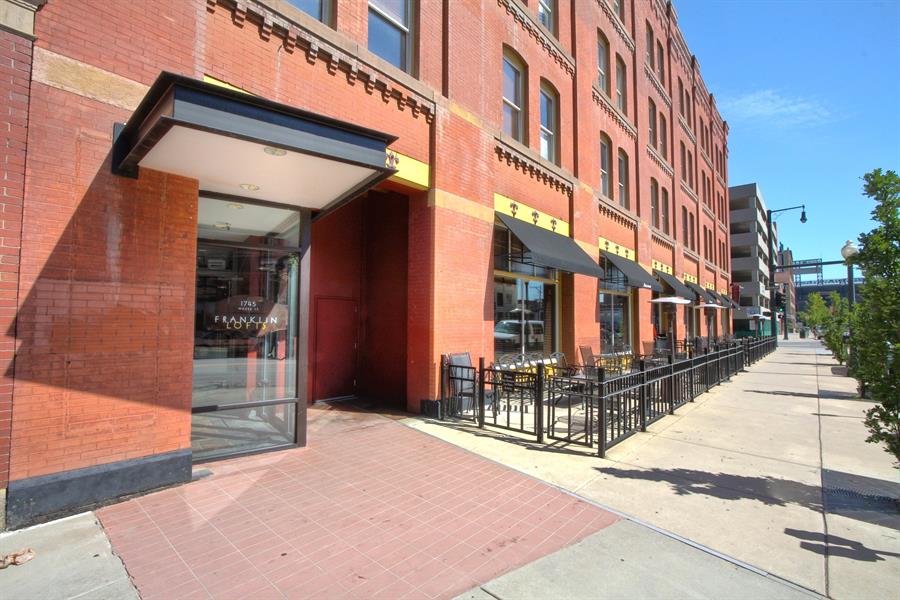 *Picture off of Google*
Exterior-Pic off of Google
I couldn't do a post about real estate without including one of the gorgeous loft options located in downtown Denver. Please note: This property also has access to all of the amenities mentioned in the previous listing. I cannot get enough of the exposed brick, the wood, the vaulted ceilings, and the location. I would buy this property in a heartbeat. Will keep you posted.
$1,000,000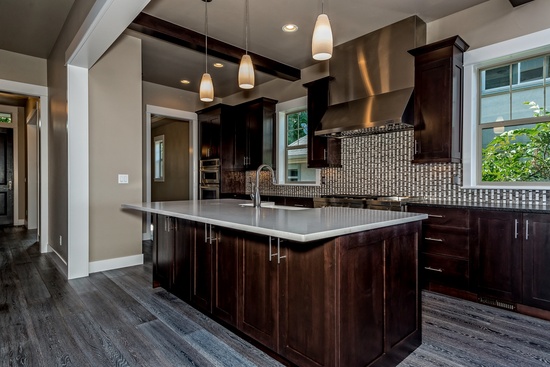 This subtle beauty of a home is located in the Washington Park area of Denver. Washington Park is one of the largest parks in Denver, home to a ton of 5k races including the Turkey Trot. The park has two lovely lakes and is overrun by hot people of all ages, dogs, and kids doing all sorts of activities all year long. It's also a 10-15 minute drive to downtown Denver, close to the Cherry Creek Shopping District, a country club, and is public transit accessible.
People really love living in this area and it's home to first time parents in their thirties through grandparents. Interestingly, even though not a lot of people in their 20's live in this area, they use the park like they do! Washington Park is also within walking distance of the South Broadway area that has a ton of fantastic restaurants, hipsters, places to shop, and a cool historic movie theater.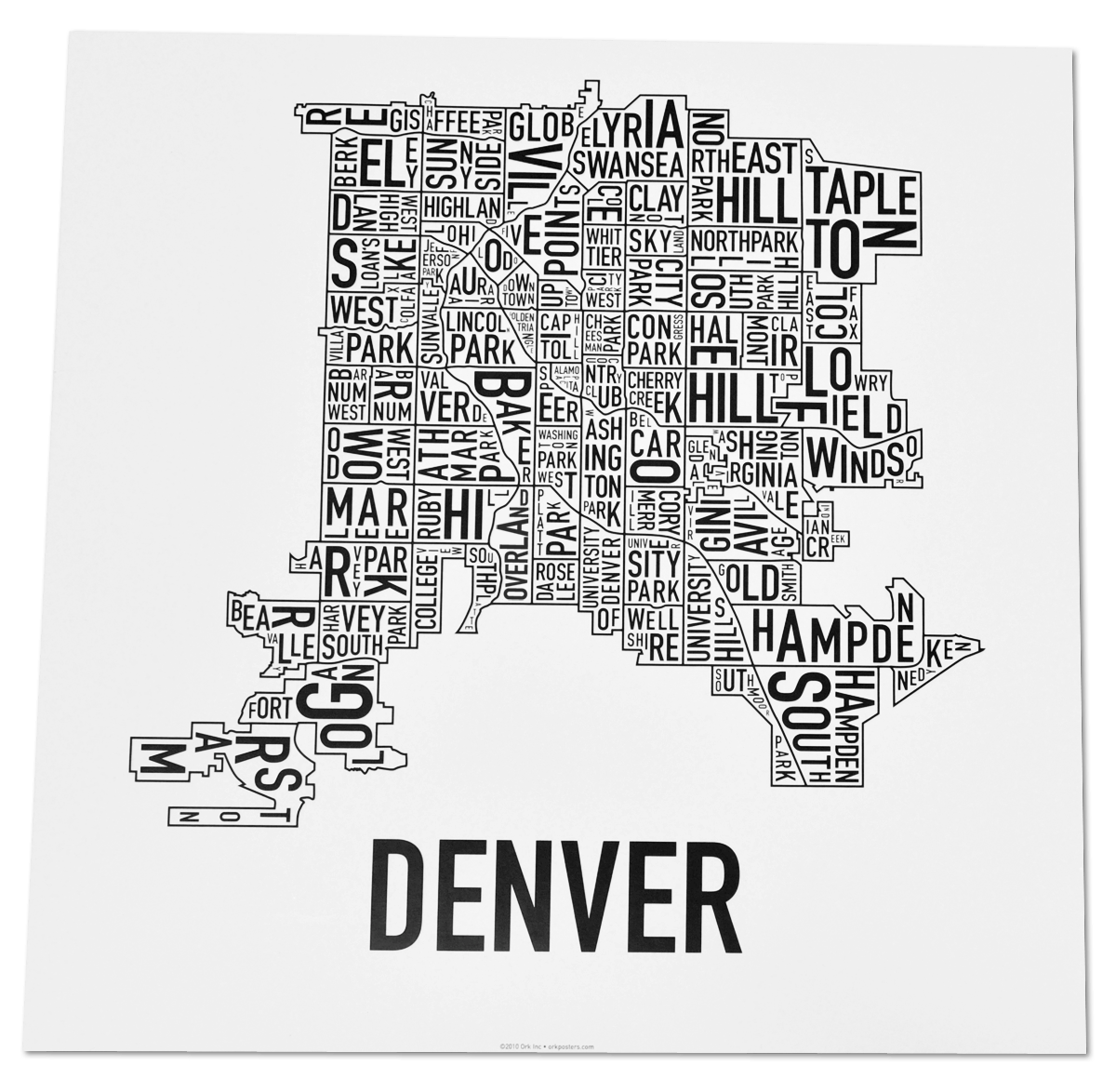 This is popular poster that people buy showing the neighborhoods of Denver.
The picture is off of Google Images. 
One of the things that I find quite surprising is that people think it's cheap to live in Denver. While it is cheaper than L.A., Seattle, San Francisco, or New York the prices have risen so quickly that affordable housing is becoming a faint memory. Whenever people talk about moving here I do caution them about the cost of living. I truly lucked out when I purchased my little place as I would be unable to rent in the location that I currently live in.
How do our prices compare to your hometown's prices?
Were you surprised, or were the prices what you expected?
 Here are some additional home comparisons from fabulous bloggers around the world!
CANADA
U.S.A.
Frugal Portland: Portland
Broke and Beautiful: New York
Michelle of Shop my Closet: Denver
Paul of Don't Quit your Day Job: Silicon Valley / South Bay Area
NEW ZEALAND
The following two tabs change content below.
I am an obsessive foodie, but not self-righteous with it, love travel, meeting new people, helping you look good, and am freaked out by people who don't enjoying reading...something! Grab a Perrier, read my blog, feel free to drop me a line! Hope to hear from you soon.