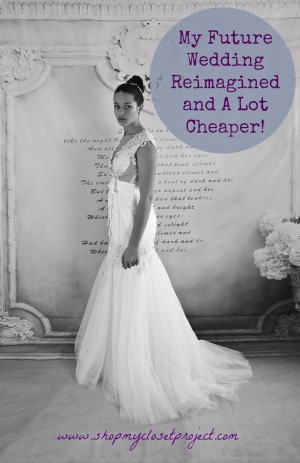 My Future Wedding Re-Imagined And A Lot Cheaper!
Last year I wrote a fun post for Cat at Budget Blonde called "I Don't Have A Boyfriend, but I'm Planning My Wedding" basically imagining my future wedding. Now, at that time…and ahem-now, I didn't (and don't)  have a boyfriend but I am so glad that I spent some time imagining my future wedding. Because my taste is expensive. Dang.
In fact, my future imagined wedding was very close to the national average. What is the national average? It's around $30,000 according to a money.com article from last year. In fact, I looked at several articles to make sure that my eyes weren't deceiving me. Yep, that amount is correct.
So, I thought it would be fun to reimagine my future wedding so that it's just as beautiful and a heck of a lot cheaper!
Here's what I decided to do:
Changed My Theme

-God I love French Country Chic but everyone in Colorado seems to love it too so the freaking barns have gotten super expensive to rent. I've changed my theme to something else …but I'm not going to say what it is 🙂 It's super simple.
Hosting Friends and Family-

I still would like to pay for a portion of housing for my overseas guests. My plan is to use my and the future hubby's mileage points to help pay for hotel rooms OR rent a house and pay for 1/2 and then have them pay the other half. I haven't figured out the best approach. I won't pay for the whole cost.
No Professional Photographer

-Work with someone who needs to add to their professional portfolio. People are really good at taking pictures these days! So, I will just ask people to share their photos with me and designate my friends who are really good photographers as the "designated" memory makers.
Transportation

-Figure out some way to cut out the transportation costs. I will probably incorporate the light rail if I'm getting married in Denver. Seriously. So, no rented bus.
Honeymoon-

Use frequent flyer points. Hadn't even thought about that as a possibility when I made my first future wedding budget.
AirBnB (Honeymoon)

-Hopefully I will have earned some money from my AirBnB affiliate link! Would you like to use AirBnB and save money on your first stay? Click my link HERE and also read my tips on how to use AirBnB Safely. *please note, I may receive compensation if you purchase something using my affiliate link**
Food and Drink

-I can't cut those two items. Nope, not going to happen. I will still have an open bar and really good food. But I will do the next thing
Cut The Number of Guests

-At this point I am not wanting a huge number of guests. I just want around 30-50 people and that's more than enough. I used to plan events and up to 50 people was always a nice number.
I am really glad that I spent some time thinking about what I wanted for my future wedding before it was even a glimmer in my eye. I think it was an important exercise in figuring out what was truly important for me to have on that day and what I didn't really care about. I was a bit surprised and feel empowered as I move forward in my personal life.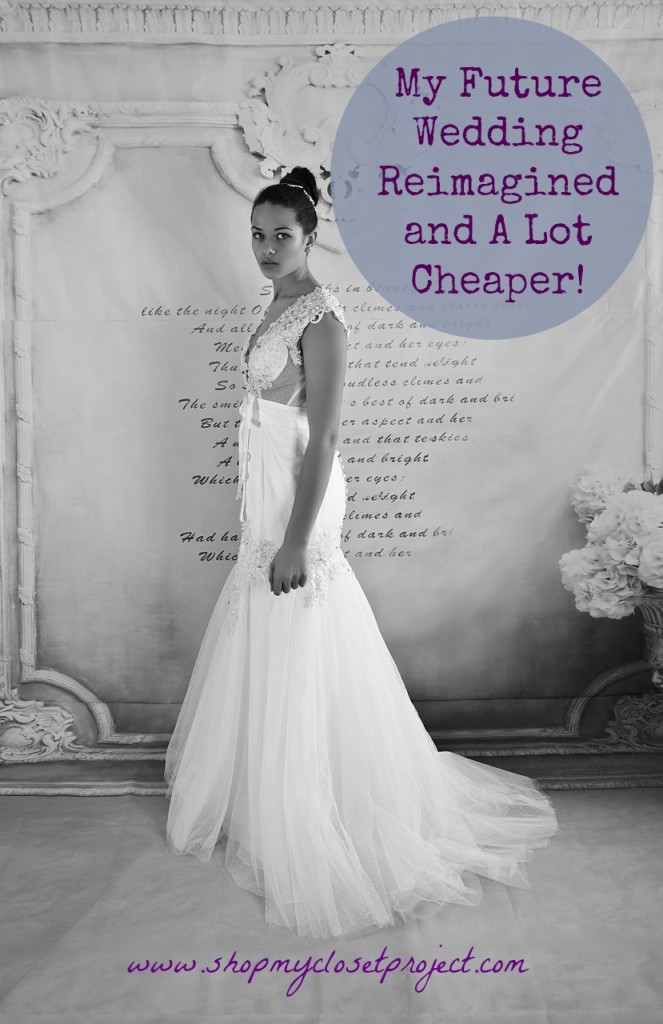 The following two tabs change content below.
I am an obsessive foodie, but not self-righteous with it, love travel, meeting new people, helping you look good, and am freaked out by people who don't enjoying reading...something! Grab a Perrier, read my blog, feel free to drop me a line! Hope to hear from you soon.