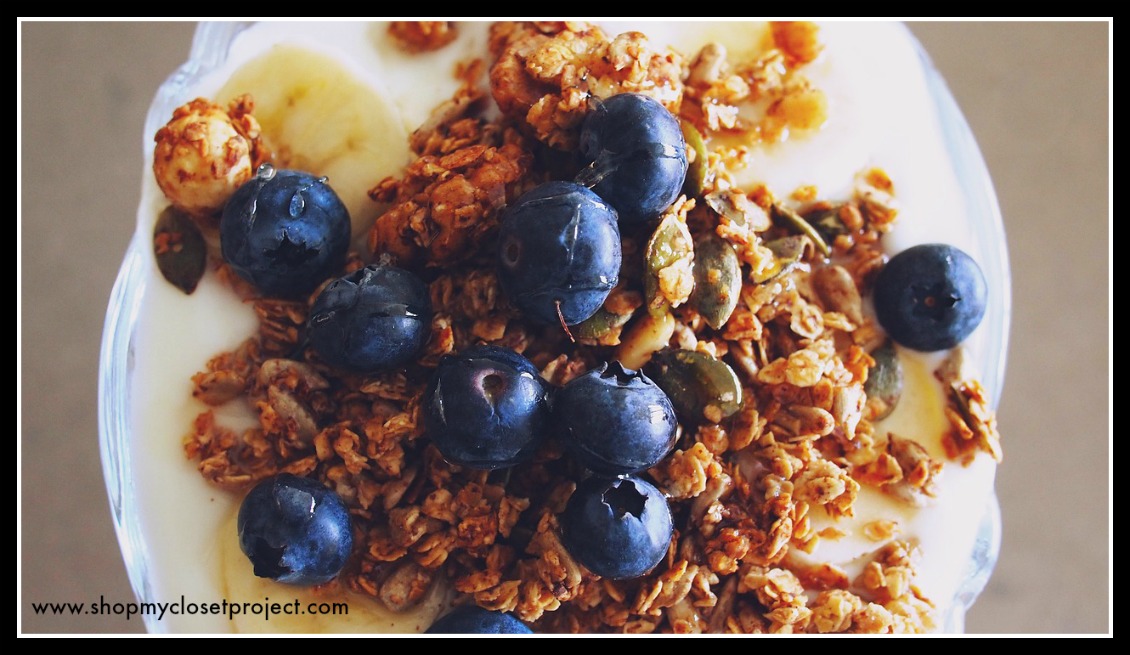 5 Delicious and Healthy Breakfasts for Less than $5
* In order for me to support my blogging activities, I may receive monetary compensation or other types of remuneration for my endorsement, recommendation, testimonial and/or link to any products or services from this blog. Please read my disclosure here.*
This week in my closed Facebook group (The Shop My Closet Project Money) we are talking about ways to get more for less. Basically, I live stream into the group and talk about a different topic each day. Tuesday was one of my favorite topics: food! And, I thought I would share my five favorite breakfast that cost less than $5 a meal (easily!)
Shakshuka!!
I am crazy obsessed with this breakfast that originated out of the Middle East/Northern Africa. Basically, it is a slow simmered tomato base with spices, veggies, and eggs. Takes about 15 minutes from start to finish and is super cheap and super filling.
1 small cast iron skillet
1 can of crushed/chopped tomatoes that you purchase on sale from your local grocers. Last week I got 3 cans for a dollar. Make sure that there is no added sugar! So gross. And, yes, it's a thing.
1 tsp of olive oil, vegetable oil, or canola oil
Onion-chopped
Garlic-minced
Bell pepper (if you have one) chopped
3 or 4 eggs depending on how much you eat, if you want left-overs, or if there are two of you
Optional-Better Than Boullion Veggie flavor (1/2 a tsp)
Optional-jalapeno
Turn the oven on to preheat at 375 degrees Fahrenheit.
Warm the pan at a medium heat (I have a gas stove…) and add the tsp of oil to the pan. Then, combine all of the ingredients EXCEPT the eggs and tomatoes.  Cook over medium heat for about 2 minutes and spice to your taste. I usually add: red pepper flakes, salt, pepper, cumin seeds.
Then, add the can of crushed or chopped tomatoes. Stir around and add the Better than Boullion and jalapeno (again, optional) stir around. Once the tomatoes are bubbling turn the stove off. Make 3 or 4 little wells to add the eggs to the mixture.
Put in the oven for a minimum of 10 minutes or until the eggs look cooked. SO GOOD!!
Greek Yogurt, Honey, and Flax Seeds
That's the recipe LOL! So easy. I get the $4.75 tub of greek yogurt which usually ends up being 3-4 breakfast servings.
Overnight Steel Cut Oatmeal
This is again super easy.
Follow the overnight directions on the can. I use the Irish brand…will check the name later. (McMann's Steel Cut Irish Oatmeal-I get it when it's on sale)
I then add: blueberries from my frozen stash
Almond milk-I always have this on hand
Almonds if I have some on hand
Honey-I always have this on hand
Butter-I always have this on hand
Just depends on what I have on hand
Fresh Juice (warm day)
This isn't a meal but sometimes I drink a super refreshing juice whenever I'm meat-free (which is basically most of the time now)
Carrots-$1 dollar for a pound
Apples $1.45 a pound
Fresh Ginger-$1.00 a knob
Blood Orange-1 or 2 for around $1.00
Grapefruit-$1
Cucumber-$1 for one
I just use a couple of each item (clearly not an entire pound of apples!) and juice it.  Add some  ice and this is a go to for me on hot days. The carrots and ginger really make this pop!
The Old Stand By
Bacon and Eggs! I actually discovered that you can by fantastic slices of bacon at Whole Foods. I don't eat a lot of meat and a lot less pork…but there is something about having high-quality bacon and eggs.
So, damn. good.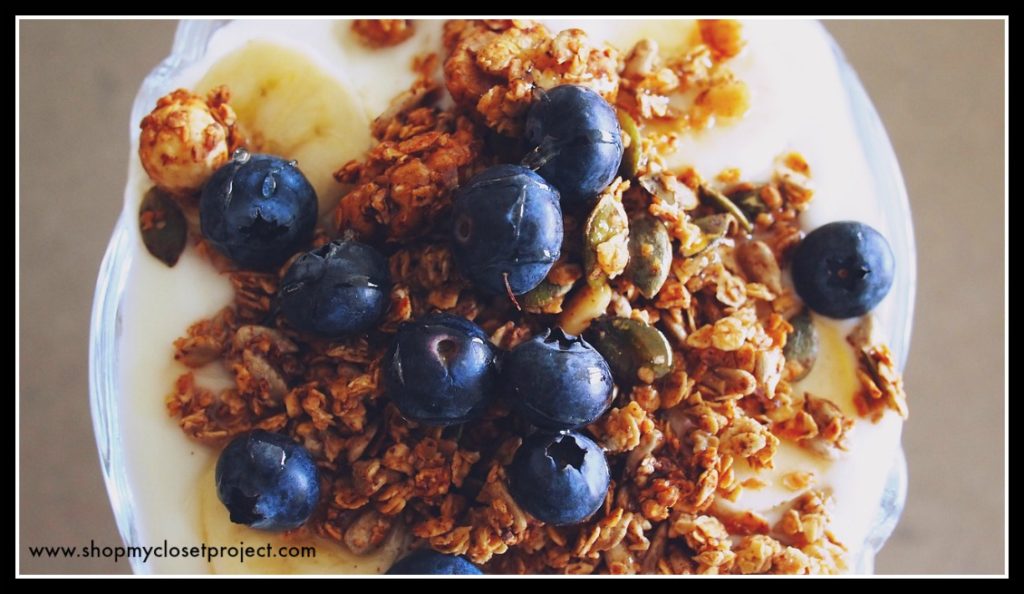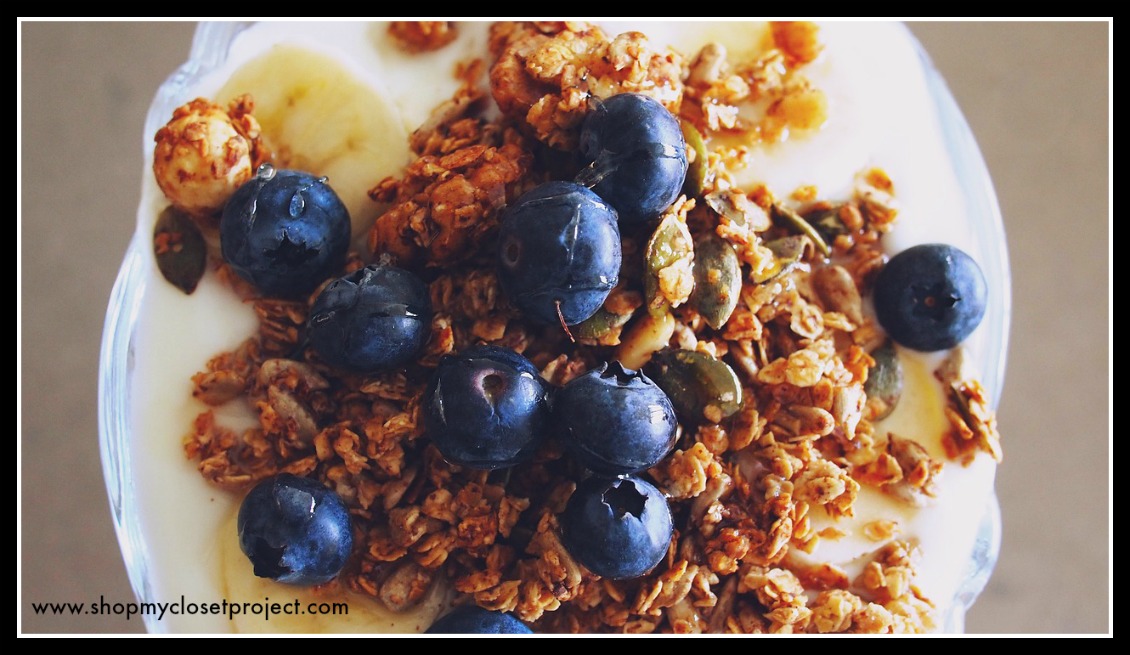 The following two tabs change content below.
I am an obsessive foodie, but not self-righteous with it, love travel, meeting new people, helping you look good, and am freaked out by people who don't enjoying reading...something! Grab a Perrier, read my blog, feel free to drop me a line! Hope to hear from you soon.