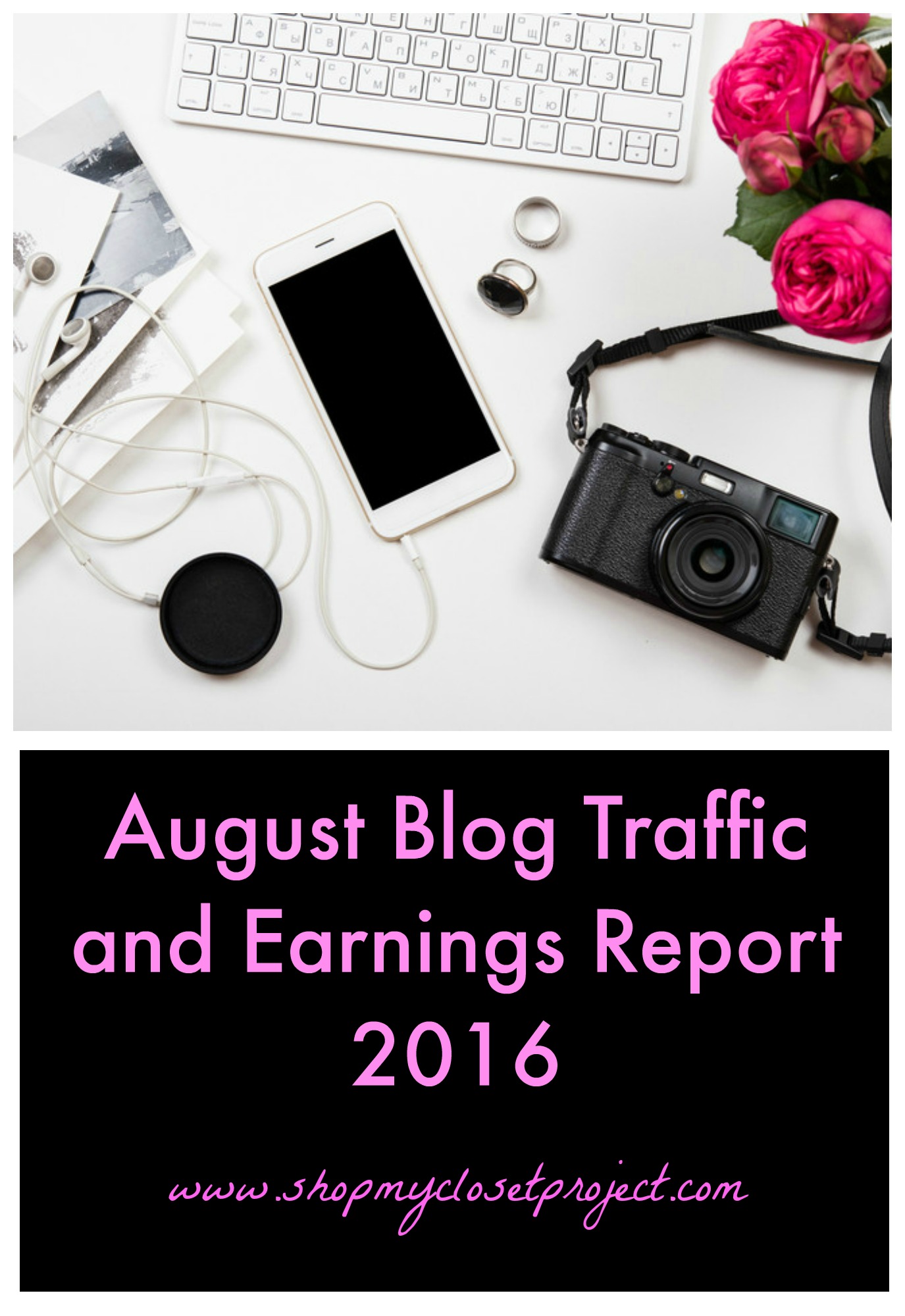 August Blog Traffic and Earnings Report 2016
I have several goals in mind for 2016/2017 and growing my passive income is a huge goal that I've set for myself. For those of you who know me, I've actually struggled with the idea of monetizing this website.
I didn't want to monetize in such a way that I would lose my voice, be annoying, or turn people off. I'm pretty excited about my process and I'm already seeing some positive results. I started vaguely monetizing this summer and have shifted to being more intentional going into the beginning of August.
I'm hoping that I can inspire people who are hoping to monetize their sites too.
Passive Income (My Definition)
I define passive income and blog earnings as money that arrives in my bank account almost magically via: affiliate sign-ups, blog ads, and sponsored posts. There will be a point when I share total income reports, but I'm specifically focused on passive income streams.
My overall earnings "wheelhouse" is the following:
Digital Products (that I produce)
Side Hustles-If Nick Loper still does side hustles, so will I!
I should also note that this is multiplied by three because I have 3 websites and 3 podcasts.
Go big or go home. 
The thing is I have the time to do this. I'm single (ready to mingle LOL!) but I have more than enough time to work on these projects. Also, I've ranked my earnings by preferred rank. Meaning my goal is to earn the majority of my income from passive income and then my least favorite-side hustles.
August Blog Traffic
The blog experienced a dip in overall traffic but this wasn't unexpected. As I go into September I am revisiting all of my blog growth strategies and doubling down going into the Fall.
15,591 Page Views
Meh. The highest number of page views I've received was in January and that was 68,312 views for the month.
Passive Income
I am completely unapologetic about the fact that I would like to generate life-changing passive income from this blog. I am in the process of paying off debt. I also have some additional financial goals that I have decided I would like to achieve in a year.
I'm not playing around anymore. I was pretty amazed by the uptick in my passive income from July!
$336.07
The interesting thing about the income was that I received earnings from affiliates that I haven't focused on AT ALL. So, I was completely shocked when I received the checks. And, so excited. I think I "get" the process and I finally believe that I can do this too!
Sometimes you just need a "small win." And August was finally mine. Don't give up and just keep trying and when things don't work-switch things up until they do.
The following two tabs change content below.
I am an obsessive foodie, but not self-righteous with it, love travel, meeting new people, helping you look good, and am freaked out by people who don't enjoying reading...something! Grab a Perrier, read my blog, feel free to drop me a line! Hope to hear from you soon.