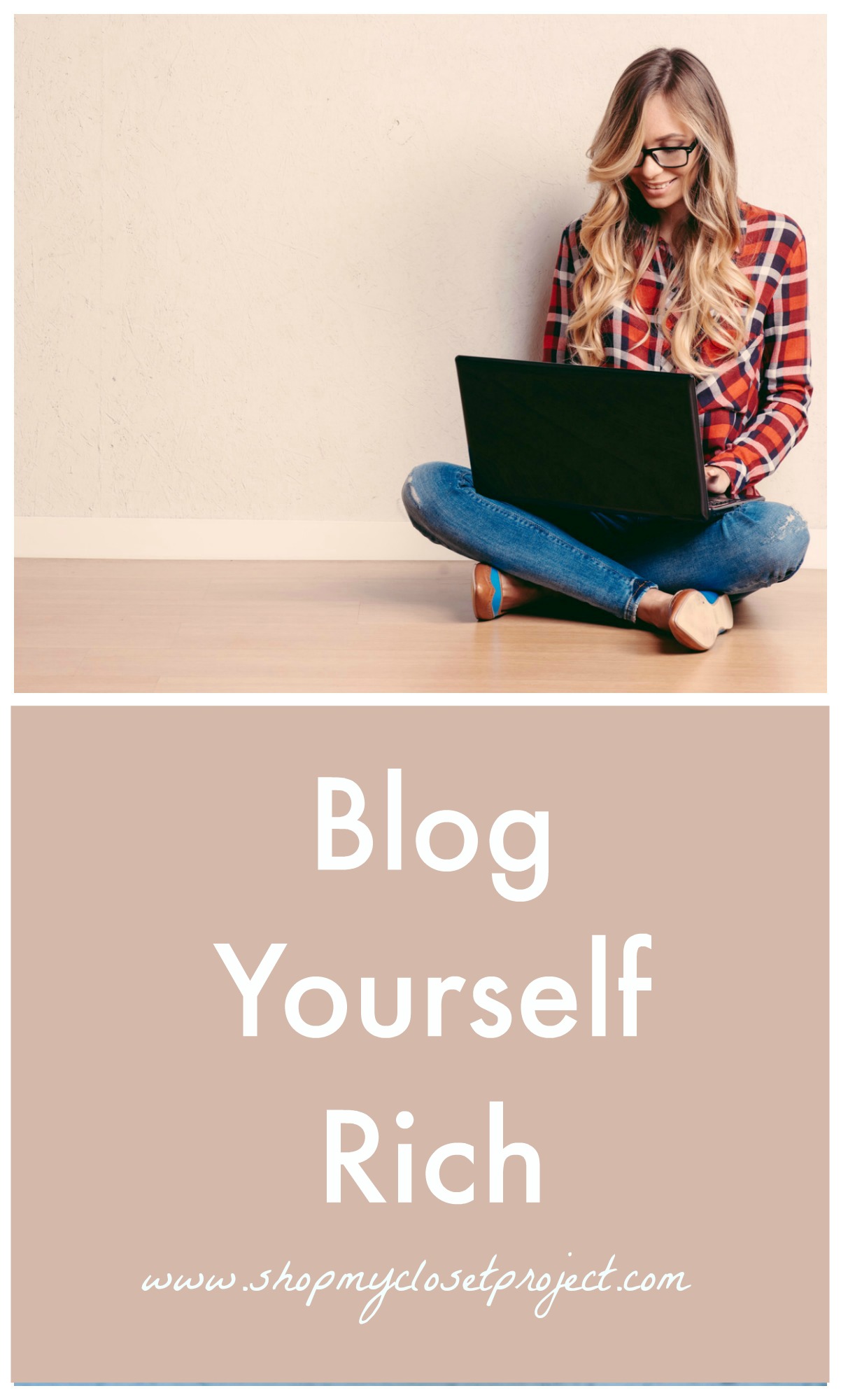 Blog Yourself Rich
 In order for me to support my blogging activities, I may receive monetary compensation or other types of remuneration for my endorsement, recommendation, testimonial and/or link to any products or services from this blog. Affiliate links will have an asterisk (*) next to them. Please read my disclosure here.*
I love blogging. And even though I cut down on the number of posts that I write almost every single summer I continue sharing my thoughts, my ideas, and my journey via my blog. Blogging has quite frankly been a transformative experience. I have grown professionally, met amazing people, and watched as a number of good friends have begun the blog yourself rich journey. Because it is possible to grow your income blogging. You just need a blueprint, a lot of hard work, and focus. I should also mention that you also need to start.
What Are You Waiting For?
Not only is blogging transformative a number of people have figured out how to make substantial amounts of money blogging. One of those friends is Lauren Bowling from the blog L Bee and the Money Tree. In the past 4 years Lauren has been able to make $50,000 in side income from blogging.
$50,000
If you're on the fence about starting a blog I get it. You're probably wondering: what should you write about? Who's going to read it? how do I set it up? Well, luckily for you Lauren has created a guide to help you work through some of these questions. Blog Yourself Rich*
Can you imagine sharing your journey, helping people with your story, creating a community, and learning a ton of skills all at the same time?
There are so many ways to make money blogging it's mind-boggling. In fact, I wish that I had more guidance and focus as a beginning blogger. I probably would be making a lot more passive income with my blog than I currently am.
Is Lauren Bowling's guide to working through the different components that many beginning bloggers struggle with. Let's be clear, we're not guaranteeing that you will become rich but the following people are people that I know who are well on their way to building amazing income because of their blogging journeys:
Michelle Schroeder

-Making Sense of Cents
Rosemarie Groner-

The Busy Budgeter
Nick Loper

-Side Hustle Nation
Let's be clear, every day they focused on growing their blogs and the different components to their business. It didn't happen over night…but it did happen. What if it could be you? Every day new people get on the internet, there are literally billions of people who are projected to become active users of the internet within the next 3-5 years. What if you've established yourself as an authority by that time on the topic that you're blogging about?
Blogging ISN'T Dead!
You'll hear from a lot of people that blogging is dead, the space is too crowded and you can't make money blogging. That's not true. However,just like with anything it does take time, patience, support, and information in order to move in front of "the pack."
Blog Yourself Rich is the type of resource that will help you go from novice to intermediate blogger in a lot less time than what it took Lauren and me to learn the ins and outs of blogging.
Now
Don't let analysis paralysis keep you from starting your blog. Every person who starts a project, a new idea, or a new adventure is always a thousand steps in front of the person who doesn't start. What are you waiting for? Check out Blog Yourself Rich* for more information. Lauren has made $50,000 rocking her blog. How much could you make?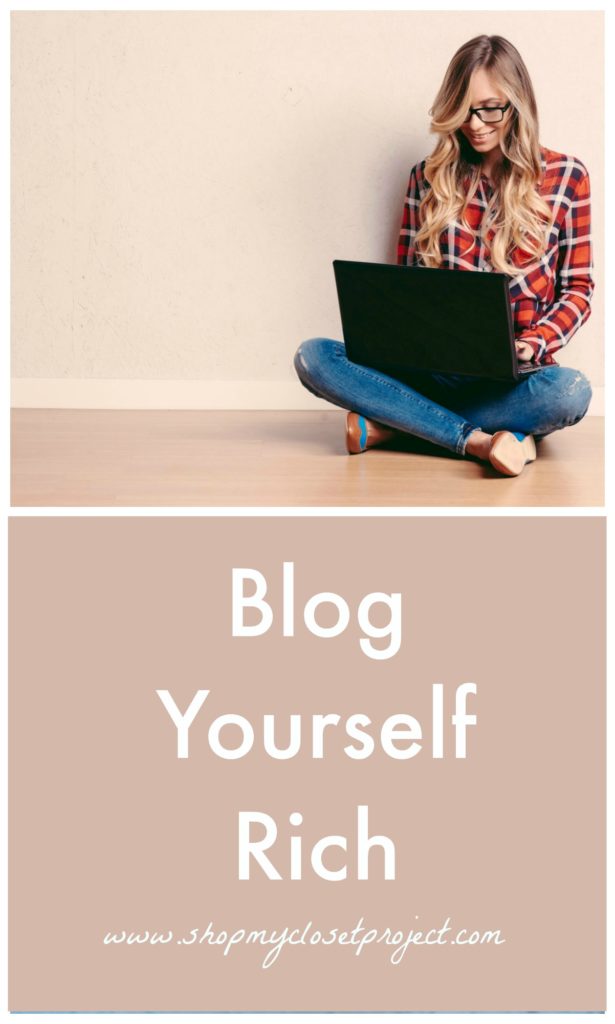 The following two tabs change content below.
I am an obsessive foodie, but not self-righteous with it, love travel, meeting new people, helping you look good, and am freaked out by people who don't enjoying reading...something! Grab a Perrier, read my blog, feel free to drop me a line! Hope to hear from you soon.