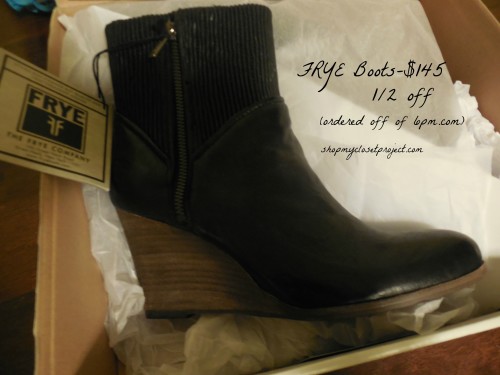 Do You Have To Have Money To Shop Your Values?
Recently I finished a year long No Shopping Challenge. One of the outcomes from that challenge was a further commitment to shopping my values.
What are those values?
A preference for buying American made products manufactured in the U.S. of A. whenever possible
I want to actively support local businesses whenever I can
If I can't make my purchases following the first 2 criteria, then buying used.
The thing is, in some cases shopping my values is kind of expensive.
Some examples of that are:
Sun Cups/Justin's vs. Reese's Peanut Butter Cups. Reese's are always cheaper.
Frye Boots vs. Aldo-I bought Frye boots ON SALE and they were still $180. Aldo boots (on sale) would have been cheaper
Smashburger/Lark Burger vs. McDonalds-choice is clear from a taste perspective. Local burgers rock.
Ink Coffee vs. Starbucks-Yes, Starbucks is a teensy bit cheaper. But Ink is a Colorado Company.
All of the companies I mentioned (except Frye) are Colorado companies. I love the products that they produce and every time I purchase an item or use a service  I know that I am helping to employ people in my state.
There are moments when I think about the importance of supporting local business and think why don't people support local business more? The answer is pretty simple:
Goods manufactured  in other countries are inherently cheaper and so it makes sense that for consumers who are looking at their bottom line would prefer to purchase cheaper goods and services. So the question becomes:
How much money do you have to have to shop your values?
Since I'm not rich, I purchase these things a lot more infrequently than I would if I were buying cheaper items. I'm ok with that! I'm trying to become a lot more deliberate and focused in how I spend my money.
As I listen to people talk  about their concerns about unemployment  I wonder if they have even considered buying locally? Or, has our addiction to cheap products blinded us to the value of our home grown products?
Each time I buy an inexpensive and poorly made product I just think to myself-why? After a year of no shopping I am a huge believer in quality before quantity and will now wait longer to purchase nicer items that will last longer and won't need to be replaced as often. If I can help keep my fellow Americans employed then even better.
Why don't our actions don't connect with our complaints.
Why are we so inconsistent?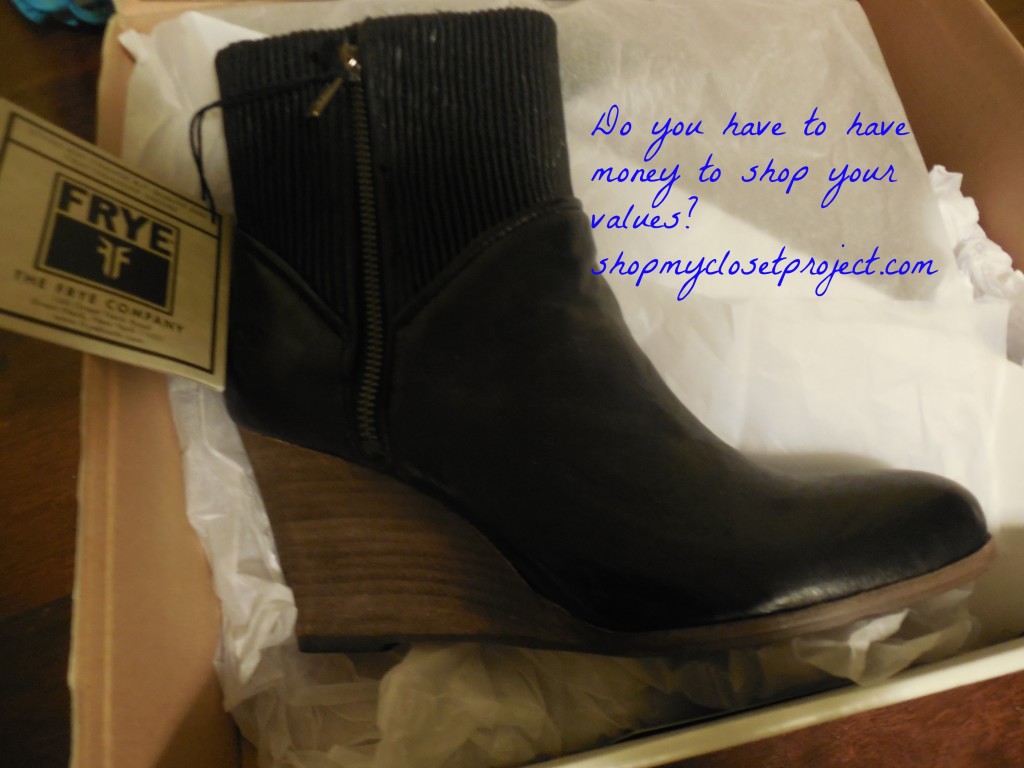 Frye-An American Company
The following two tabs change content below.
I am an obsessive foodie, but not self-righteous with it, love travel, meeting new people, helping you look good, and am freaked out by people who don't enjoying reading...something! Grab a Perrier, read my blog, feel free to drop me a line! Hope to hear from you soon.