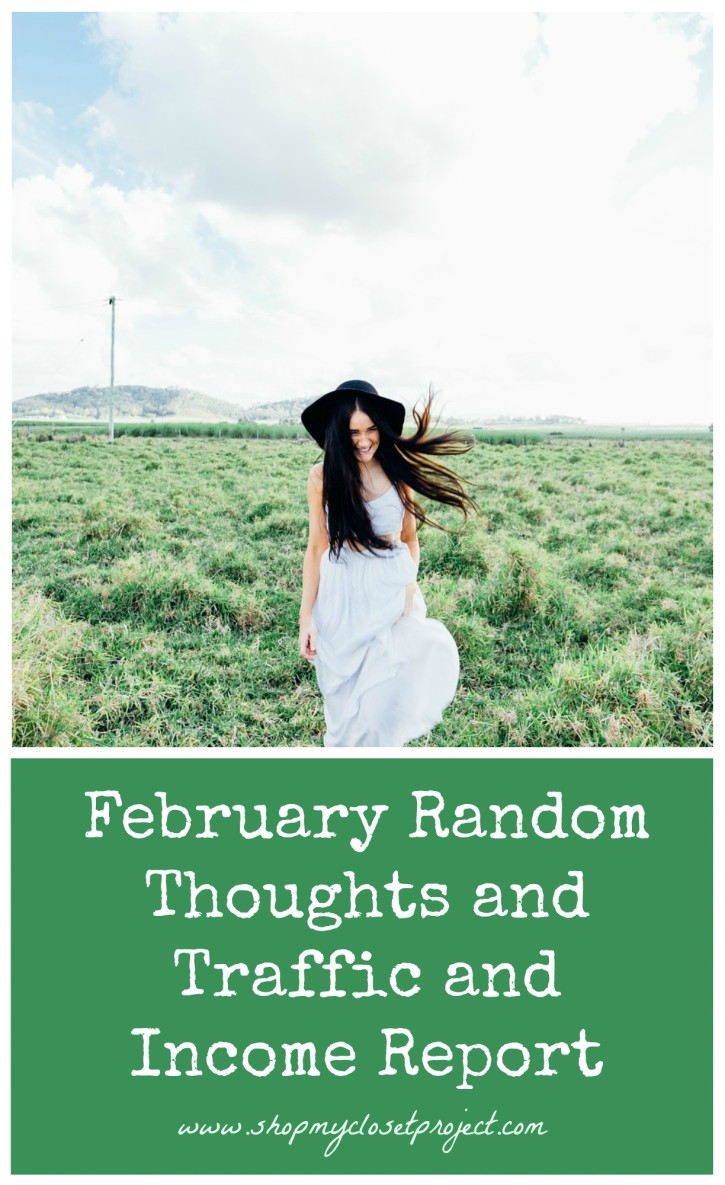 February Random Thoughts and Traffic and Income Report
I need to be up front and say that February was not my best month. In fact, it was my worst month. February is always a hard month for me in general: it's freezing cold, I feel winter related angst, and I always seem to spend a lot of time in my head thinking about "stuff." Well, this February: the weather was gorgeous, I was angsty, and well-broke.  Just call this post: February Random Thoughts.
Enthusiasm Lost
You may be noticing a theme for this week. I've found blogs boring, I was bored with my previous business model, and well-broke. Those three components create the trifecta of winter angst. The two glimmers of light have been: connecting with my wonderful D.O.N.E. Society members. They are awesome. The second glimmer of light has been the shift to a Business to Consumer model of business.
What Will I Be Doing?
Interestingly enough, I will be taping into the professional skills and strengths that were developed during my time working at the university.
My goal is to do the following:
To work with men and women who are going into their second career, are specifically interested in digital entrepreneurship, don't have an urge to be digital nomads, but do want to be more present in their day to day lives with the flexibility you gain when working as a digital entrepreneur. I will do that through providing information, tools, and real-time connections via in person summits, and connecting these wonderful people with other wonderful people who can support, inspire, and provide heart-centered support. Yes, I'm woo-woo and I like it.
Basically, I will be taping into the following skill sets:
Community building

-did this at my old job. I really enjoy connecting with people and helping them.
Event planning

-I would like to plan an event for the members of my group. Am still working on the framework. Did this at my old job.
Advising/Coaching-

Well, I did that for 10 years am actually pretty good at it. I actually enjoyed it until I was working with 350 people in the same building.
Provide helpful information

via webinars, etc. Basically did this at my old job.
I didn't realize how much I enjoyed doing these things-until I wasn't. I am excited about this change of pace and focus and will be honest in saying that this is the most excited I've been about what I'm doing for the past 4 months.
Blog Traffic and Earnings
Like most people I experience a dip in my blog numbers…by 20,000. I also fell out of love with Pinterest because of the algorithm change. So I haven't been actively pinning either.
Blog Traffic Numbers
November 13,138
December 46,327
January 68,277
February 44,584
Earnings
Um-zero! I didn't work on trying to earn anything…and I didn't LOL! I did earn some more ThreadUp credit and used it to make some final purchases. I don't feel like buying anything anymore so I've actively changed all of my ThredUp Affiliate links to ones that pay cash.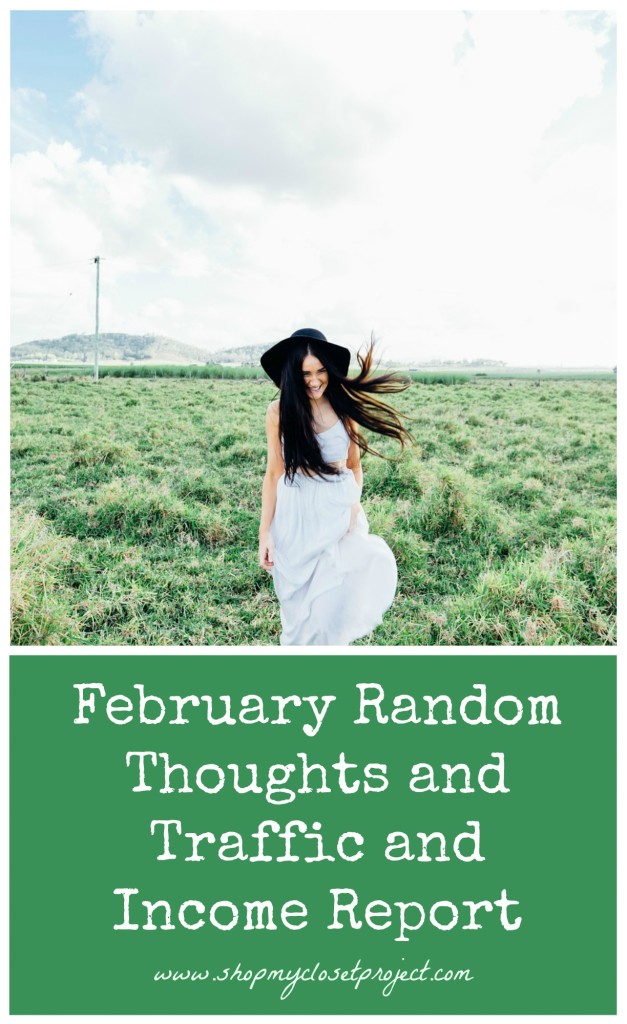 The following two tabs change content below.
I am an obsessive foodie, but not self-righteous with it, love travel, meeting new people, helping you look good, and am freaked out by people who don't enjoying reading...something! Grab a Perrier, read my blog, feel free to drop me a line! Hope to hear from you soon.