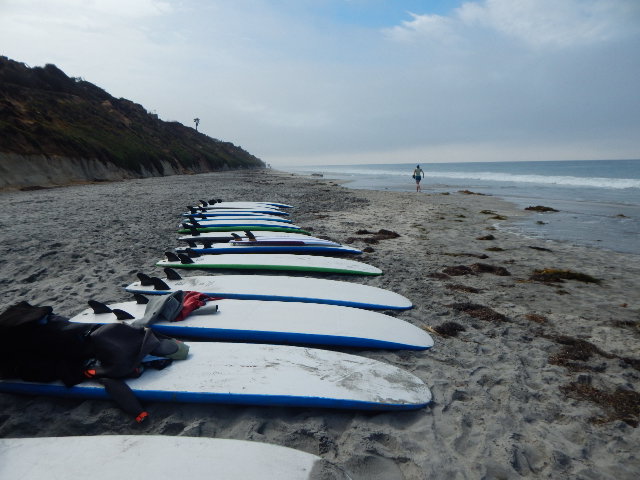 My FINCON16 Return on Investment-Was it Worth It?
On Monday I shared my emotional reaction to FinCon16 (a money conference). Today, I share my personal finance reaction to FinCon and my thoughts about attending conferences in general.
Conferences
I am a HUGE believer in attending conferences to grow your professional life. I don't care if you're working for a university, insurance, the ski industry, or food, attending a well-coordinated conference has the ability to:
Connect you with other people in your field
Get you in front of new and relevant information such as: best practices, things to watch out for, or businesses that you should be wary of
Job or business opportunities
Thought leaders in your field
Give you opportunities to speak if you're looking to become a public speaker.
In fact, if you haven't had a chance to attend a conference in the past year and have worked for your organization or in the same field for at least 2-3 years you need to find a conference to attend STAT.
There are a ton of local conferences going on at any given time in most mid-sized cities. Last year I attended FinCon15 and made an additional $10,000 as a result of connecting with a couple of organizations that I ended up working with throughout the year.
I also spoke at Type-A ParentCon in Atlanta, and a tiny conference in Chicago that probably won't happen this year because of connections that I've made as a result of FinCon.
I love FinCon for many reasons, but I'm now very focused on my ROI because I'm now self-employed and I can't just go "to go" anymore.
FinCon16
Is a bit unusual in that at its core is a large number of attendees who have become really good friends over the years. So, you will hear attendees talking about going to connect with their online friends  in addition to tapping into the business content and opportunities that FinCon offers.
For me, at this point in my blogging/business life, I find myself looking forward to spending time with friends as well as getting connected with information that will help me with my online business projects.
I am now working for myself so my goal in attending any event is to spend as little money as possible and have a long-term return on my investment. How do I measure my ROI?
How Do I Measure My ROI?
Information that I learned during the conference that gets cash in my pocket and grows my business.
Connections with great people who I can support in their endeavors and vice versa
How quickly I earn my money back.
I consider conferences a part of my yearly professional development. Conferences were integral in growing my old job at the university and even now I love the conference that I used to attend (NAFSA). In fact, I hung out with friends who were in town when they held it in Denver this year. The information that I learned from NAFSA is still transferrable to what I'm doing now (depending on the situation).
San Diego
Is my second favorite city in the United States. So, I knew that I wanted to make this trip an actual vacation. I also knew that I would be paying cash, and needed to make my money back ASAP.
I decided to stick close to home for most of the year and only traveled to attend the Podcast Movement conference in Chicago in July. I combined that trip with a visit to my Grandma's house which is a couple of hours from Chicago.
I decided to spend almost 10 days in San Diego and am glad that I did. Here are some ways that I kept my costs low:
I stayed in a lovely hostel

in Point Loma before and after the conference.  For the 2 nights after the conference I had my own room and paid $67 a night for that. The hostel was within walking/biking distance to: beaches, a grocery store, and a library. It was immaculate, super clean, and very quiet.
Stayed for free

at the Sheraton Hotel and Marina from Tuesday-Sunday because one of my fabulous Mastermind Group members let me (and 2 others) bunk with her for free because she received a full sponsorship to FinCon. In fact, THREE of my Mastermind Group members won full scholarships to FinCon. Love my Mastermind group.
Ate all meals that were offered by

: the conference or special events that I attended.
Activities 
I was frugal but I had a TON of fun.
Dumplings at Shanghai Saloon (Thanks!  Mike Delgado and Experian)
BBQ Run-Thanks Charlotte and Eva for driving 🙂
Cruise in the bay (special event)
Went to Coronado Beach/Island
Dancing in the club with you crazy kids!
Basically, I had an amazing time in San Diego. And, I only paid for surfing.
$778
Was what I ended up spending to spend 10 days in San Diego. If you add on my pass for FinCon17 the total was $957.
I would like to walk you through my numbers and the ROI that I'm looking at.
Plane Ticket: $190 (I waited a little too long to purchase my ticket)
Accommodation: $234
Food: $187
Fun: $60 (surfing)
Transportation: $111
FinCon17: $179*
Money Already Flowing In
I look at how quickly am I able to cover the cost of my attendance. The goal is to earn back my money within 3-4 weeks of any conference that I attend.
Here is how it looks so far:
$50 Trade King

-Sometime in the next week or so
$50 Noah Kagan

-I was sitting in the back row and managed to get some cash. Thanks Noah
$400-New contributor gig!

I won't be doing a lot in the beginning but I'm really excited about the project. It's a small project but I'm in love with the idea 🙂
$100 Visa Gift Card

from a Side Hustle from before my trip
$15 Manning

a booth for an hour
$50 Plane Voucher

-my plane to FinCon began leaking JET FUEL. No, we couldn't fly in that plane. So, we ended up switching planes and I got a voucher for the inconvenience of not blowing up on the way to San Diego (thanks!)
Total: $665 
I've more than made my money back. I'm also still in the process of getting in touch with organizations that I would like to collaborate with on some level.
So, I imagine that I will bring in that $113 within the next week or so to zero out my outgoing expenses.
Niches ROCK!
By the way, did you know I'm from Colorado? I kid, I kid. But, as a result of focusing on other interests I was asked last week to help coordinate a huge event here in Colorado, on behalf of a huge Colorado food manufacturer.
I have a niche site about Colorado and a podcast associated with it.
Basically, they had originally planned on having the event in northern California but changed it at the last minute to Colorado. Wow!
It's who you know. And that's why networking is so important. My friend from my old job (that I've known for a billion years) referred me to her high school friend who is a big wig (and very nice!) at a marketing company. This friend needed help putting this huge event together-in basically 1 week. Yep, I'm super stressed out. But, it's a HUGE event that I wouldn't have had if I hadn't continued exploring more than one interest. And, it's a huge opportunity.
Umm…and they are paying me some NICE money.
I'm earning it though.
My point is that it's ok to rock more than one interest. Yes, I'm tired but I wouldn't have had this opportunity if I hadn't nurtured this interest and let other people know about it as loudly as possible. If I didn't have my niche site I would not have had a chance to coordinate this event.
Sometimes you may make more money in another area than the area you're currently focused on. But, I'm able to utilize the skills and information that I've tapped into from FinCon because this information and the skills that I've learned are transferable.
It Was Worth It!
I'm so glad that I went to FinCon16 and even though I want to hear more people's stories-I continue to love this community and the experience that I have each year. I am changing personally and professionally so I make sure that I'm focused on my current interests and needs each year I attend.
What Was Your Most Recent Conference ROI?
This slideshow requires JavaScript.
The following two tabs change content below.
I am an obsessive foodie, but not self-righteous with it, love travel, meeting new people, helping you look good, and am freaked out by people who don't enjoying reading...something! Grab a Perrier, read my blog, feel free to drop me a line! Hope to hear from you soon.