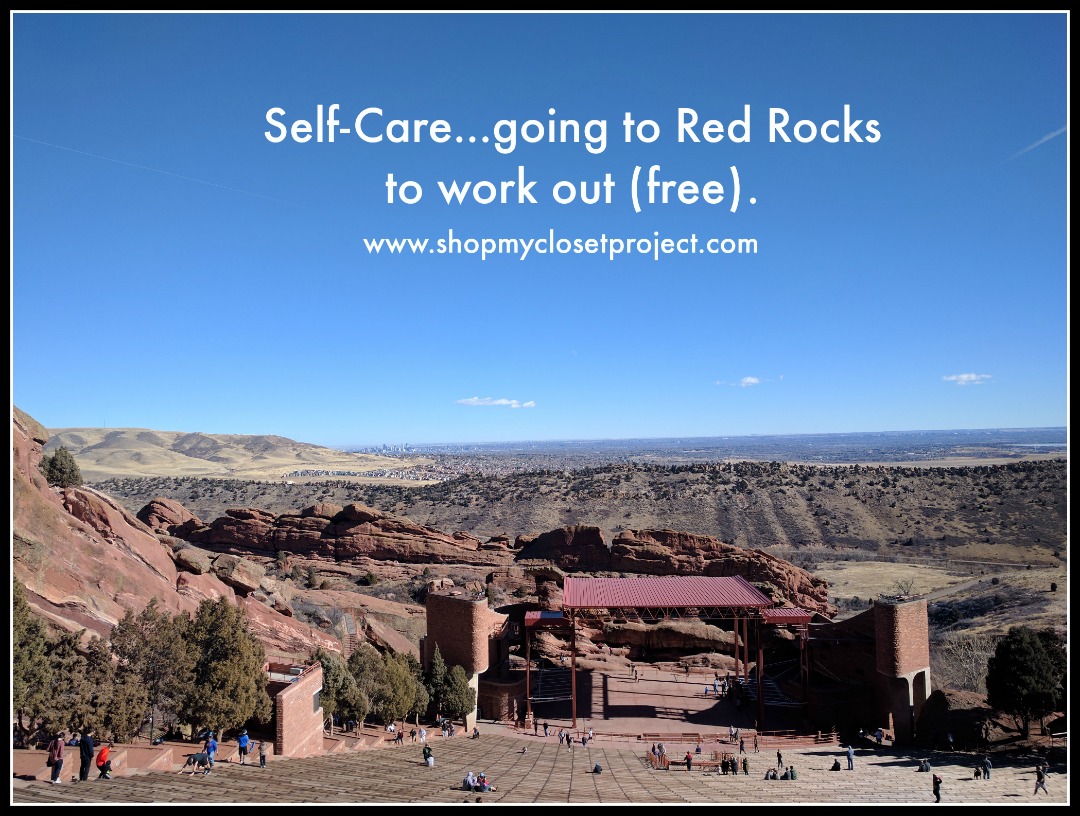 Focusing on Radical Self-Care
* In order for me to support my blogging activities, I may receive monetary compensation or other types of remuneration for my endorsement, recommendation, testimonial and/or link to any products or services from this blog. Please read my disclosure here.*
"Caring for myself is not self-indulgence, it is self-preservation, and that is an act of political warfare." Audre Lorde
For the past couple of weeks, I have not been feeling like myself. I've been clenching my teeth, waking up with migraines, and eating more than usual. These changes to my physical and mental well-being are notable because the last time I felt this level of anxiety and a lack of control of the things around me was right before I quit my job.
Add in some additional pressure that I've put on myself professionally to earn more and break through some professional roadblocks-I was on the road to creating a situation that would be harmful to my well-being in the long-run.
I'm Not Super Woman
I am just a woman, trying to live my best life, and find someone to love me. YES, that is a Pretty Woman reference. But, it's how I feel.
I will be honest and say that I am PISSED OFF that at a point in time in my life when I had worked on simplifying my life and literally am working on the following 3 things:
Love
Losing weight
Debt Payoff
That I now find myself fighting for all that I hold dear…because we took our eye off the ball. I'm mad at myself, I'm mad at everyone else, and I'm just mad. But, I can't let that anger distract me from focusing on the progress that I've made
But, I can't let that anger distract me from focusing on the progress that I've made in taking care of myself. As a woman, and as a woman of color, caring for myself is something that goes against what we have been taught. Women have been taught to push through:
I refuse to ever do that again. If I lose sight of caring for myself I will also take my eye off my goals and I am so dang close. I will acknowledge that there are situations outside of my control that are frightening to me. I will learn to manage the anxiety that comes as a result of my fears. And I will double-down on managing my health and weight and be mindful of stress eating  or other habits that may be harmful to my health.
Money at a Time Like This
I am especially focused on paying off my remaining debt this year. In fact, this is the most focused that I've been concerning this goal in years. I will admit that fear has played a major role in reigniting my dedication to debt-freedom.
I know that high-stress moments like the one that I'm currently dealing with are triggers for me. Learning to recognize my triggers has helped me better manage my financial situation.
How?
I will continue to make a point to go the mountains and explore. To ride my bike and feel the wind on my face. To go for walks and tilt my face towards the sun. I will not let my fears and things that I can't control, control me. Thankfully I live in a great place to do that.
I have also removed my personal Facebook profile from my phone.  I have also begun reading the newspaper again and have stopped watching the news other than to get the weather.
I just couldn't stand the constant barrage of negative energy.
I will also go somewhere quiet and read books,to a dance  class, or practice yoga. I will focus on controlling how I deal with what I can't control and I will focus on helping others.
Because, at the end of the day, that's all I can do .
Self-Care Books
The following two tabs change content below.
I am an obsessive foodie, but not self-righteous with it, love travel, meeting new people, helping you look good, and am freaked out by people who don't enjoying reading...something! Grab a Perrier, read my blog, feel free to drop me a line! Hope to hear from you soon.