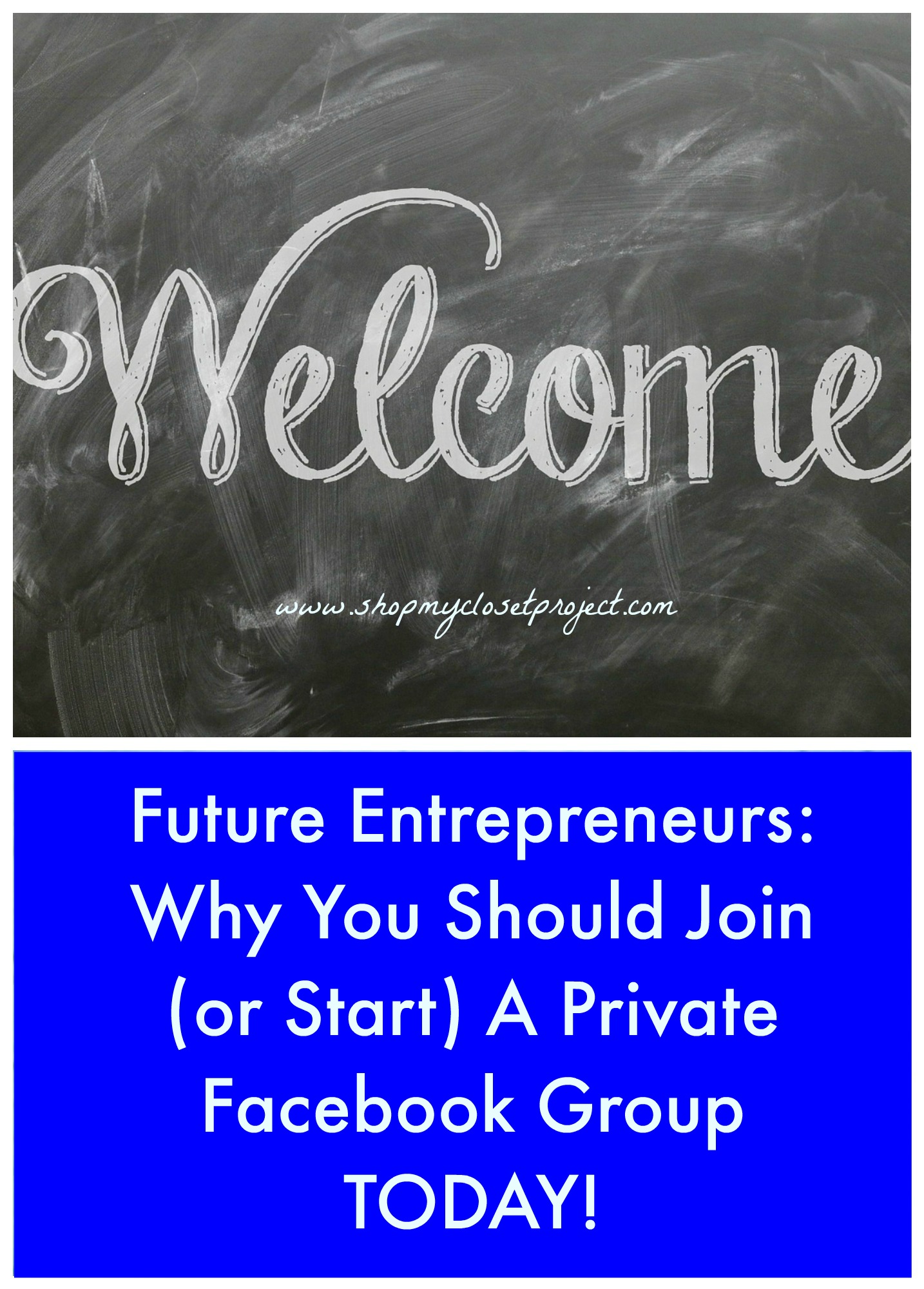 Future Entrepreneurs-Why You Should Join (or Start) A Private Facebook Group TODAY!
It happened slowly over time, I found myself joining and participating in a number of closed Facebook groups. I was on Facebook anyway, and friends who knew my interests would invite me into their group, or organizations that I participated in would start a group that I found myself becoming a part of without hesitation.
How Many Groups?
Well, at last count I am a member of at least 20 groups. And pop into others. No, I'm not obsessively following people's feeds on Facebook all the time. I am quickly looking a the questions people ask, the tools that people ask about or recommend, leads, requests for help, and more.
I have found high paying side hustles, camaraderie, and in many cases met people that I've connected with virtually in "real life." Put simply, closed Facebook groups are one of the best ways to network and grow: your brand, your resources, and your reach (if that's your thing).
I also purchase products from some of these group leaders…because they know more than I do about whatever topic I'm interested in that they are hyper focused on. The best part is once I've achieved a goal in a specific interest area I can leave the group or pop in when I'm interested in that topic again.
Types of groups that I've joined by subject:
FinCon-Financially bloggers/FinTech peeps/and more
She Podcasts/Podcaster's Hangout
Brand Ambassadors of Colorado
Up With People-Specifically the actual year and group of people that I traveled with.
You get the idea.
Why I Started My Own Facebook Group
Part of my changing to a business to consumer model of business included starting a closed Facebook group. I absolutely LOVE my group and am so glad that I now have the opportunity to continue to: be of service to the members of my group, grow my own skills as I work hard to address my group's needs, and be creative!
I love that you can take a poll and answer a question while creating a free consumable that can be repurposed for a paid product later.
Should YOU Start a Group?
Well, it depends. You may want to ask yourself the following questions:
Is Facebook one of the places where I should position my brand? If you are selling a line of shoes maybe Instagram and Pinterest would be a better social media network to focus on.
Is Facebook where my future customers are hanging out? Probably if you are in your mid-twenties and older.
What value will I receive by starting a group? If you are looking for information on pain points, trends, concerns, etc. a private Facebook group is a wonderful tool to have.
Let's be clear, running one of these groups is not for everyone. It does take a few hours a day  to moderate your group, make sure that people aren't "spamming" your feeds, and that member's questions are getting answered.
Grow Your Skills
My group will allow me to develop skills in different areas ranging from:
What About Similar Groups?
What about it? I'm being cheeky! But, seriously, the website DMR reported that over 1.591 billion people are on Facebook. So my answer to that concern is if there are 1,000 groups covering similar content-who cares? The great thing about creating your own community on Facebook is that there are literally ONE BILLION people on it. Providing you with an opportunity to help and to make make money at the same time.
Because of the sheer numbers that we're talking about there is no need to be worried about scarcity or telling people about what other people are doing in the same niche.
Your group and YOU may resonate more with some people than with others.
Some groups are so large that people will search for smaller groups where they can connect more with the Founder(s).
Some people prefer larger groups because of the potential to network.
Different theme days! Most groups have themed days that help with moderating the group. Those theme days also help people know when they should check in with the group.
Removes competition from the mix. If someone needs help with something and I know of someone who is focused on that need-I'm going to share their information.
The Brand of You
I am already finding it much easier to grow my brand via my group because the members are already excited to hear about what I'm up to. I want to be known as a person who is: helpful, encouraging, a person to go to for information, guidance,  and support.
I get a chance to ask questions, be myself, and to have fun!
When you connect with people one at a time in an authentic way-your brand will grow.
What Is My Group?
The D.O.N.E. Society,  a group created for people who are working towards online entrepreneurship or digital self-employment but can't quit their job yet. Future members seek: lifestyle flexibility, freedom to travel, but have no intention of becoming a digital nomad, are focused on community connections, and managing their health and wellness.
My goal is to help people with the following:
Mindset

-Developing an entrepreneurial mindset was harder than I ever expected.
Money

-I eliminated $13,000 from my yearly budget so that I could work for myself. I knew that the first year would be pretty lean…and it was, but I was ok!
Model

-Helping people identify which business model is appropriate for your personality and skill set.
Love to have you hang out with us! CLICK HERE and we'll meet you soon.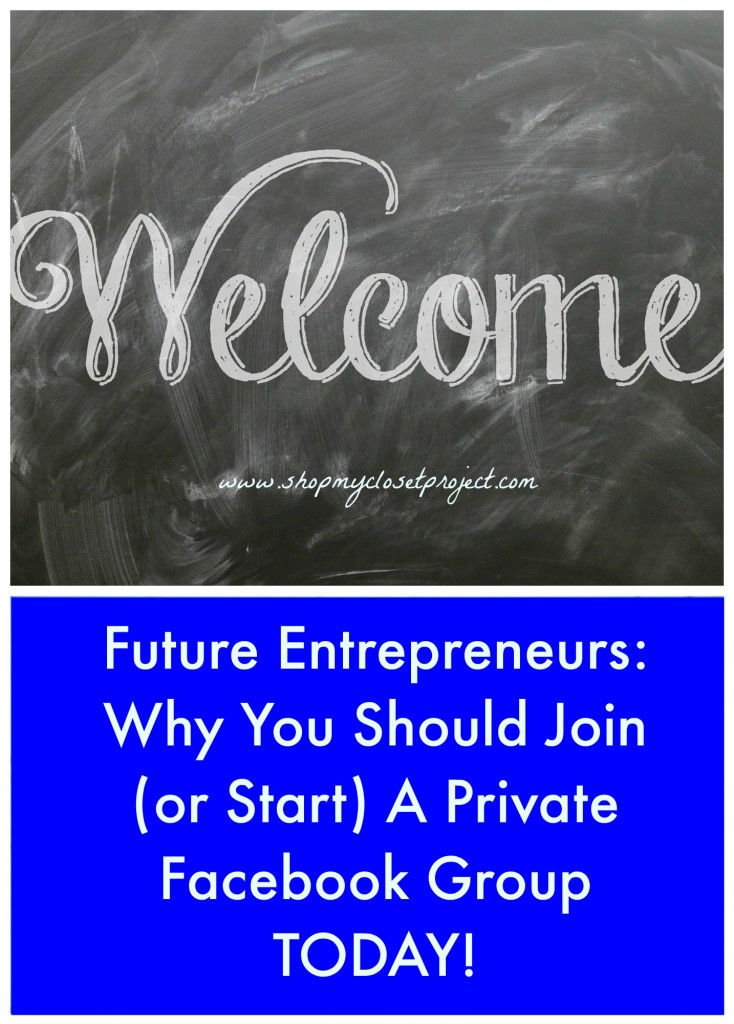 The following two tabs change content below.
I am an obsessive foodie, but not self-righteous with it, love travel, meeting new people, helping you look good, and am freaked out by people who don't enjoying reading...something! Grab a Perrier, read my blog, feel free to drop me a line! Hope to hear from you soon.