Girl Gone Frugal Podcast Episode 3: Let's Meet Aja from Principles of Increase


Today we are joined by Aja McClanahan from the blog Principles of Increase for Girl Gone Frugal podcast episode 3. Aja and I had an amazing time talking for 2 hours before recording and I think that Aja's story will inspiring to those of you who are looking to change your financial life by switching to a cash only budget.
CLICK BELOW!
Show Notes: 
Sound quality is a little scratchy on my end. I am upgrading my equipment in August, so I appreciate your patience. I just wanted to make sure podcasting was right for me before investing in a lot of equipment 🙂
Word for the podcast: Hygge (Danish) it basically means an absence of anything annoying. In this conversation we will use that to mean an absence of debt.
Learn a little bit about Aja's story!
How Aja and her husband got their home-free
Why she doesn't like the word "Hood" but uses it anyway
Her family's cash only pledge, the difficult choices they made, and what the universe manifested
What happens when you take financing out of your money picture (it's not an option)
3 things Aja suggests doing to change your money mindset.
Will you move…when the kids get bigger?
Aja LOVES her neighborhood!
How Aja and her husband are keeping their kids "grounded" in life
Future goals for Principles of Increase
Who is Aja trying to serve via her blog?
The push to retire early.
Aja's advice for people who are in their (50s+) who are struggling financially
I am 100% convinced that Aja and her husband will rock their current and mutual goals. I had a wonderful time talking to Aja and I hope you get a chance to visit her blog and get inspired.
The D.O.N.E. Society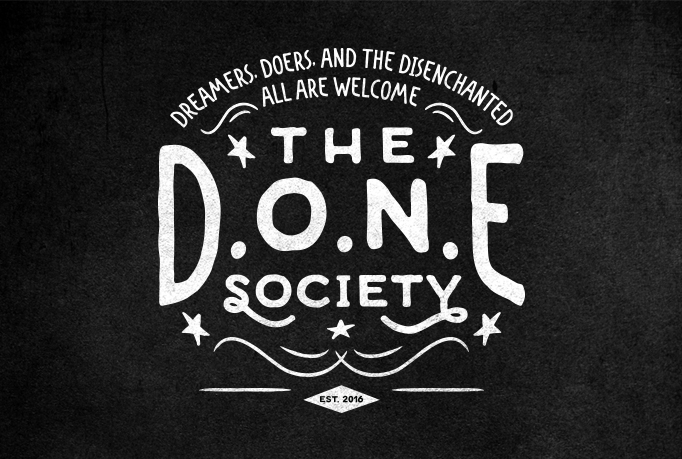 For Information on The D.O.N.E. Society Click on the link HERE! 
Join My D.O.N.E. Society Closed Facebook Group to Hang Out and Support Like-Minded People Working Towards Their D.O.N.E. Moment!
The 31 Day D.O.N.E. Challenge Begins on  March 1, 2016
Podcast: Play in new window | Download | Embed
Subscribe: Apple Podcasts | Android | RSS
The following two tabs change content below.
I am an obsessive foodie, but not self-righteous with it, love travel, meeting new people, helping you look good, and am freaked out by people who don't enjoying reading...something! Grab a Perrier, read my blog, feel free to drop me a line! Hope to hear from you soon.