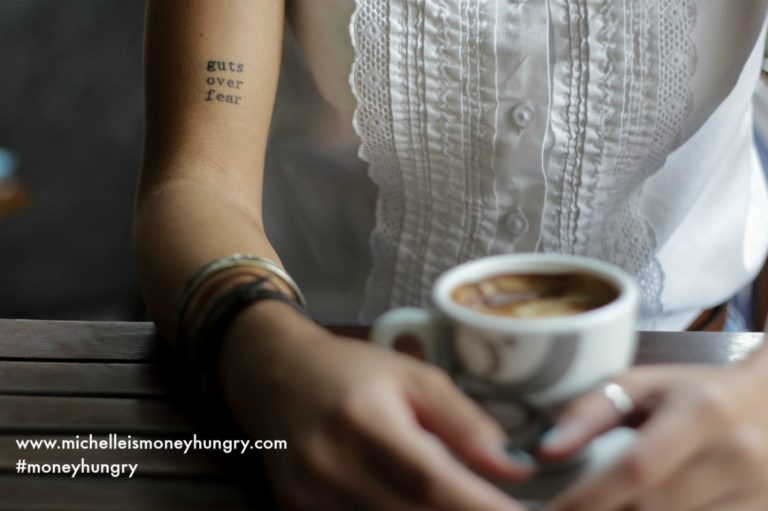 GGF015: How To Set Goals (The Foundation Series)
* In order for me to support my blogging activities, I may receive monetary compensation or other types of remuneration for my endorsement, recommendation, testimonial and/or link to any products or services from this blog. Please read my disclosure here.*
It's the beginning of 2018 and, if you're like a lot of people, you've spent time reflecting on the previous year (maybe shaking your head and asking yourself…what happened?). But, seriously, this is that time of year where people are revisiting goals that you didn't achieve, amazed at goals that you did achieve, and are beginning to focus on the improving your results in the New Year.
It feels like how to set goals should seem pretty obvious, decide on a result you're wanting in life and that becomes your goal. But, goals are a multi-layered complicated beast. A lot of life happens in-between setting a goal and actually achieving it. This is episode #1 of The Foundation series, a mini podcast series within Girl Gone Frugal (again).
The Foundation
Is a series of seven areas of focus to get your life focused and organized at any time of the year.  Topics covered in this series include:
Listen to The Episode (and Subscribe!)
How To Set Goals (in the New Year)
The podcast breaks down the process of setting goals via 7 different areas of focus.
#1

-Are you emotionally ready for the goals that you're setting?
#2

-How your personality may affect your ability to set numerous goals vs. just a few.
#4

-Who are you talking to about your goals? Are they the "right" people?
#5

-In order to achieve goals-you need systems. Have you set up yours?
#6

-What happens if you DON'T achieve your goals?
#7

-Embrace the season of life that you're currently in.
Need a Community?
Join The Unapologetically Money Hungry closed FB group. A group of people hustling their way and creating their best lives through debt repayment, growing income, and, in many cases, creativepreneurship.
Grab Your Unapologetically Money Hungry Money Manifesto TODAY!
Read ME!
This book is a must read in January. If you're working on kicking your financial issues to the curb, growing your income, or just working on your financial life-read the book below. Obsessed.

The following two tabs change content below.
I am an obsessive foodie, but not self-righteous with it, love travel, meeting new people, helping you look good, and am freaked out by people who don't enjoying reading...something! Grab a Perrier, read my blog, feel free to drop me a line! Hope to hear from you soon.