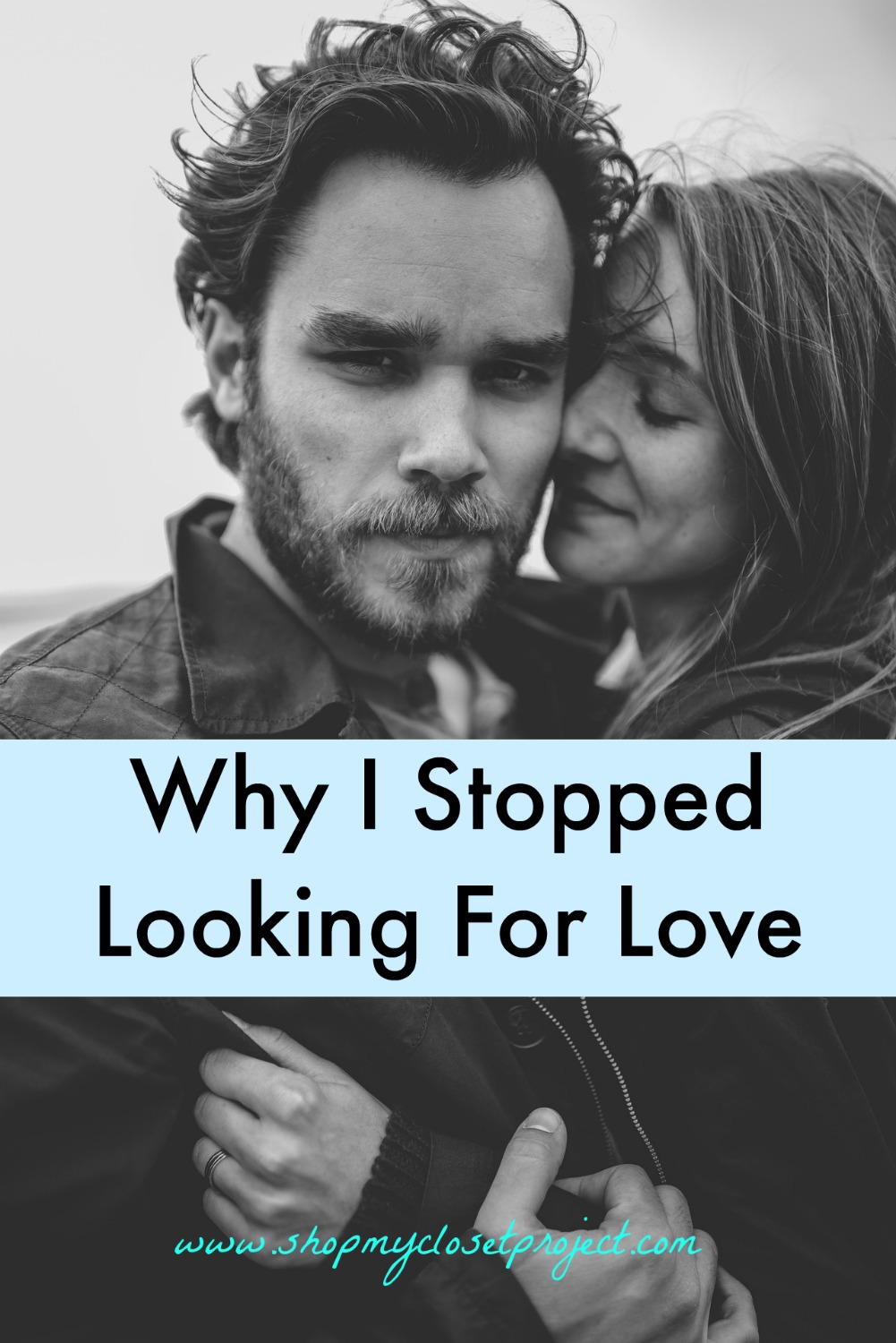 Why I Stopped Looking For Love
Dating has always been a pretty easy process for me-go to the coffee shop, smile with just a hint of a twinkle in my eye and I've met someone new. I'm basically an extrovert with some slight introvert tendencies that have gotten a little worse because I lost my confidence during the years that I was supporting my mom.
It's hard to open up your life when it's basically a hot mess. Who wants to be a part of a mess? I don't and I was uncomfortably aware that I didn't want to involve anyone in my mess. What I didn't realize was when I made that decision I also began building a wall that kept my feelings at bay. The thing is everything has its season and eventually I stopped supporting my mom, moved into my own place, and started rebuilding my life.
There is a profound loneliness that happens when you go through tough times. You feel like it's you against the world and that no one else could ever understand the things that you've gone through and truthfully-you don't want them to.
Life is not meant to be lived alone and like most people I wanted to find "the One." It has proven to be a lot more complicated than I ever imagined meeting another human being could ever be. What was so simple has become ridiculously complicated. What is annoying:
Texting

–To communicate feelings. Use words-not a ton, just enough so that we're on the same page. Here's an example "Hi" "Hi" "What's going on?" Me "Nothing" and the sound of losing interest is the equivalent of the dial town you're about to hear.
Online Dating

-What's the deal with connecting with someone online and they seem to be a great fit and you email back and forth for a MONTH and you never met? What the heck? What's the point to that? Don't waste my time bro. And, yes, that just happened.
Non-negotiables

–I don't smoke, I don't smoke up (no ganja), no drugs, and education is huge. I just discovered the education bias recently when a really nice guy connected with me. The problem was that he only had a high school education. He had no other certificates of training or things that would indicate to me that he loved learning. And, he had only read 3 books this year. I am not asking to date a Mensa candidate, but it was a situation that I had never considered and was surprised by how strongly I felt about having some type of secondary education. I will make exceptions for carpenters and cowboys. I met a hot cowboy today at the National Western Stock Show and would have gone anywhere with him. Ahem, I digress.
Finally, one day, I just decided that I'd had enough.
I Stopped Looking For Love
And here are my reasons why…
Trying to Find "The One" felt like work! 

I'd already quit one job and I really didn't feel like picking up another one.
I've Tried It All

-Online dating, speed dating, sports leagues (kick ball league is awesome!) Meetups, and other events. But, I haven't tried Coffee Meets Bagel-I might be up for that one..we'll see.
Unnatural-

It just felt so forced, desperate, and became kind of sad.
RomComs Became My Addiction

-I re-watched: Love Actually, Something New, Think Like a Man, Bridget Jones' Diary, Notting Hill, He's Just Not That Into You, and every John Hughes movie ever made. I was looking for real love, not a fairy tale.
The Smell of Desperation-

The thing is guys (people) can tell when you're desperate. I was fighting the script that black women have a hard time finding love, and was still dealing with the huge head trip from the aftermath of dealing with my mom's jobless situation. Just like my negative money scripts this is something that I have to work on because it's bull.
Costs Money-

There has got to be a free way to find love without being on OK Cupid.  I'm just not spending money on online dating anymore.
What I didn't know was that I needed time to deal with the stuff that was in my head. How could I manage someone else if I hadn't dealt with myself?  I decided to stop actively looking for love and am focused on myself. There are pending issues that I need to deal with that I think will make me feel better about myself.
Embracing Single Life
While I don't wish to be single forever I've made peace with the notion that everything has its season. This is my moment to spend working on myself, on my finances, and on my friendships. I am in a lot healthier place emotionally than when I started this blog and know that I would be a great partner for any guy that I meet. In retrospect, I wouldn't have been a good partner because I was dealing with too much stuff. As I clean up the last super messy parts of my life I am at peace with the idea that it is a good thing that I hadn't met anyone in the last couple of years-it just wasn't the right time.
I've had friends find love online, at Meetups, at school, and the rest. I am not sure what my love story will be, but it's not this. It's not forced, it's not stressful, it's not filled with anxiety.
I believe that love will find its way into my life but I want it to come in the way that it used to. With a look, a furtive touch, that natural moment that can't be scripted.
When It Does-I'll Be Ready because my word for the year is NOW! I will embrace (hehe) that opportunity when it presents itself and enjoy the process of falling in love, learning about and supporting another person's wants and needs, and factoring someone else in my life. I'm looking forward to it.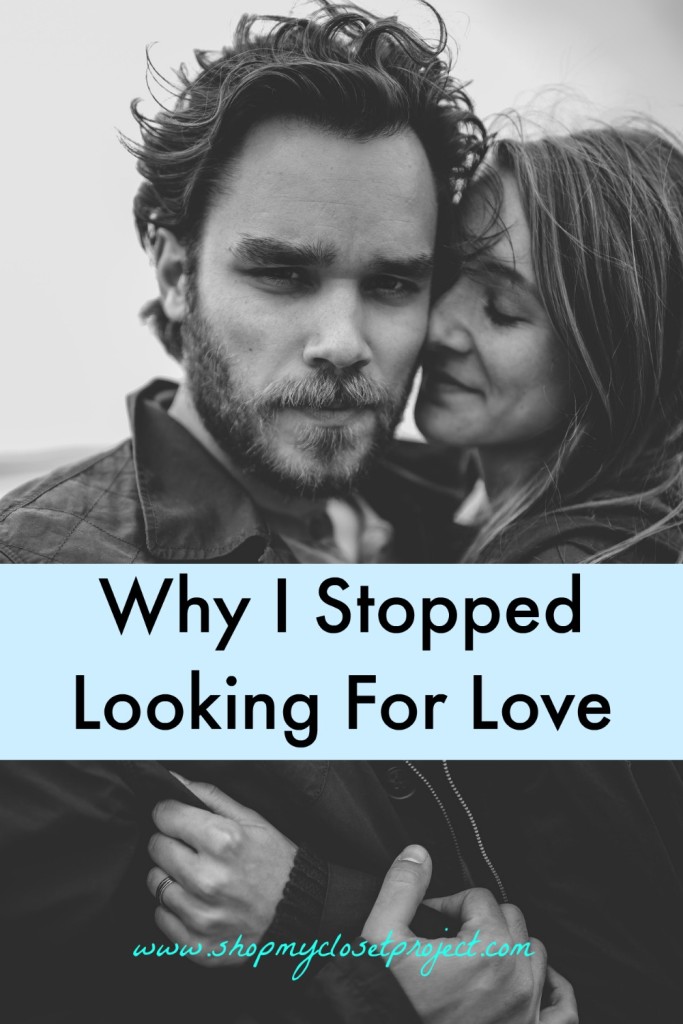 *If the hot guy in the picture connects with me-I'll be up for it. No questions asked*
The following two tabs change content below.
I am an obsessive foodie, but not self-righteous with it, love travel, meeting new people, helping you look good, and am freaked out by people who don't enjoying reading...something! Grab a Perrier, read my blog, feel free to drop me a line! Hope to hear from you soon.