It's My Birthday!!! Thoughts on celebrating your special day and the ones you love :) Why it's so important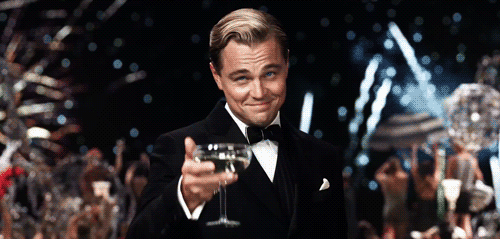 Last year I made a huge mistake on my birthday. I make this mistake every few years or so-I didn't celebrate it. The thing is I LOVE celebrations, I love birthdays (and any reason to celebrate),  and I love any excuse to spend time with my friends.
Last year I didn't celebrate my birthday. In fact, I was so quiet about it that most people completely missed my birthday until weeks later. Why did I give my last birthday the silent treatment? Because I was upset with the fact that I wasn't where I wanted to be in my life. I was single, broke, had gained weight, working the same job for years, basically I was stagnating and I knew it. What I didn't want to admit was-where I was at in life was due to my actions and inactions.
I denied my friends an opportunity to take a break from the grind, to gather together, to laugh, reminisce, and to remember that we're all connected. It is my view that we don't spend enough time with celebrating one another and allowing ourselves to be vulnerable about our fears and troubles with our family and friends.
Maybe if I'd allowed my friends to see that I was struggling I would have allowed them to see that I wasn't as strong as they thought. To be vulnerable with real friends is a very powerful thing. Maybe they would have shared the same fears and concerns or different ones that I could have supported them through.
I forgot that each day is a blessing! The age is irrelevant, but the fact that you have aged is! Don't take life for granted. So, this year I am so excited to spend time with my family and friends as I celebrate my next year.
At the end of the day, life is a journey and some parts of the journey are bumpy. How you deal with the bumps are up to you.
I'm taking the day off, I'm going to get a mani-pedi. I'm going to do a survey and make $100 bucks. I'm going to spend time with my mom and I'm going to celebrate each day!
As for my life, I'm still single and I'm working on that. I'm still a little overweight and I'm working on that. I'm still in debt and I'm working on that.
The problem is  I forgot last year is that things do change. You just have to believe and work towards the vision that you have for yourself. Without action there is no momentum and things will stay the same. I am pleased to say that I am beginning to experience the thrill of momentum. Things are starting to change and the future looks bright!
Nothing is easy, but change isn't so hard that it's impossible. I now have a vision and a plan to change my life and I'm loving (almost) every minute of that process.
Let your friends gather around you and share their strength, love, and support. Let them hug you, listen to you, and support you in the way that friends do. Reciprocate that love and support. Have some wine, beers, cute little appetizers, and get dressed up. Take pictures and make sure to remember that moment. You are loved and cared for-let your friends show it.
So, I've allowed my friends to spoil me rotten. I've been taken out for meals, celebrated, given cards, and loved. I will in turn do the same for my dear friends and family. It makes me feel quite emotional thinking about how much my friends and family have supported me. They ROCK! Now, I'm off to get a mani-pedi as I've taken today off. Love my life!
Question: Have you ever decided not to celebrate your birthday? Why? Are you where you want to be in life? How are you working to change your life? Any advice?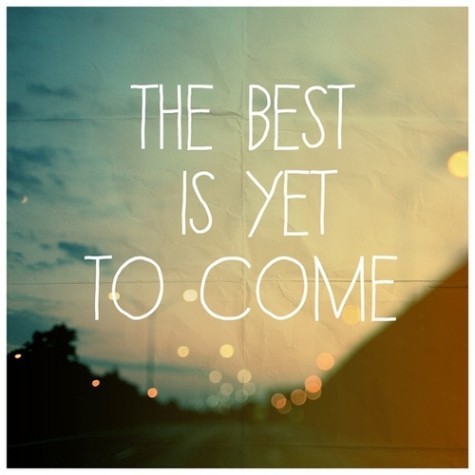 The following two tabs change content below.
I am an obsessive foodie, but not self-righteous with it, love travel, meeting new people, helping you look good, and am freaked out by people who don't enjoying reading...something! Grab a Perrier, read my blog, feel free to drop me a line! Hope to hear from you soon.