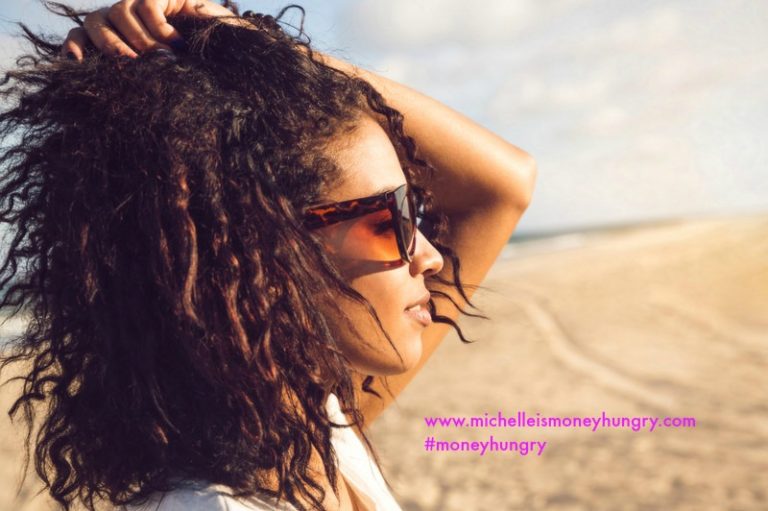 January Blog Income Report: $22.84
When I decided to share monthly blog income reports (again) I have to admit that I was really hoping that some payouts would arrive before I would share this first post. But, that's not how it works. So, this first month's income report is super small and doesn't tell the whole story. But, I think that it's important for people to understand how long-time bloggers can make very little income with their blogs…but, make a ton of income in other ways. My January blog income report is the beginning of sharing my blog earnings goal.
* In order for me to support my blogging activities, I may receive monetary compensation or other types of remuneration for my endorsement, recommendation, testimonial and/or link to any products or services from this blog. Please read my disclosure here.*
Making the Monetization Choice
For the past 5 years I've blogged about personal finance and lifestyle related topics. When I started blogging I had no thoughts about making money with my blog. I never even considered it. I just felt like sharing my story. My very painful financial story in the hopes that I could inspire or encourage other people in the way that many personal finance bloggers inspired me.
Then, an interesting thing began to happen. I started seeing that you could make money with your blog and a number of my friends began to make money-incredible money-with their blogs.
Unlike many people who cried foul that bloggers (personal finance bloggers) in particular shouldn't be making money with their blog-I applauded them and watched in amazement as they grew their income.
I half-heartedly began to add some affiliate links here and there on my blog and struggled with understanding:
How I could monetize MY blog in a way that was in keeping with my own personal message and ethics.
What monetization approach would be authentic for this site.
How to monetize in such a way that wouldn't detract from the blog.
How much content had to be created in order to actually make the type of income that I'm hoping to make.
Committing to blog monetization because that would mean that…in some ways…the blog would change.
In 2017, I spent most of the year working on a blog rebrand with an eye on my future monetization strategy. I changed the name of the blog to declare my intention to make as much money as I possibly could-because I've experienced only the opposite.
Truth Talk 
It makes NO SENSE to me as a personal finance blogger that we would not focus on making more money. Now, let's be clear, I do understand if you don't want to make money with your blog. That makes sense to me. Monetizing blogs is a pain. But, I don't understand why anyone would be upset with anyone who is looking to grow their income so that they can change their life.
In fact, every person that I know  who has earned more money:
Getting an awesome new 9-5 job
Rocking their investments
Etc, I've cheered on the sidelines because I understand the kind of work that they did to get those results. I want you to cheer me on too. To understand that I've also looked at passive income with a glint in my eye, but was hesitant to go for it because…I didn't feel like being judged. But, now I'm looking at my end game and I'm not messing around.
The Changes Coming
Actually, for regular readers of Michelle is Money Hungry, you're probably not going to notice a big difference other than the fact that I will be doing the following:
Sharing A LOT more content Tuesday-Sunday

. I will continue to share a personal blog post on Mondays as I have for the past two years. In fact, I've actually reached out to friends who I know read my blog and preferred really personal posts that Mondays should be the only day they read my blog.
The Posts Will Answer A Lot of Questions

-Ok, for those of you who are bloggers you understand that this is a nod to SEO. The posts will cover a range of topics that people who read my blog have expressed interest in.
New Topics

-There are a couple of blog topics that I've wanted to write about but never did. One of those topics is food 🙂 I love food!! And I will be writing about that soon.
All Posts will Have a Personal Finance Component-This blog is a personal finance and lifestyle blog. And almost all posts will reflect that.
January Blog Income 2018-$22.84
When I look at this number I kind of laugh. It doesn't reflect the reality of the thousands of dollars that I've made:
Eguides that I've made on my Colorado website
In free goods and services
Affiliate income-This is the one way of making money that has made my heart sing. And, the area that I'm really focusing on in 2018.
In fact, during the first week of February I received two payments that were a result of blog related activity.
How I earned that $22.84
Amazon Affiliates-This week I'm going to share why EVERYONE should rethink their Amazon Affiliate strategy.
BombBomb-My New favorite blogging and networking tool. Obsessed! If you're curious about sending out video emails click  on the following link.
My Blog Income Reports
Will include the following:
Affiliate income earnings
Digital Goods-Basically, digital products that I create
Blog Income Reports Will NOT Include the Following:
Incomplete earnings-This drives me CRAZY when I see reports with pending/incomplete payments. Currently, I have pending passive income payouts that won't become payouts until I hit the payment payout threshold. I will not share that I have $5 pending in an account. Instead, I will only share what hits my bank account. Because it's actually real.
Miscellaneous-Events that I produce/random gigs/windfalls
My focus is on growing passive income and so that will be the primary focus of my monetization strategy and focus. I've spent a lot of time researching what successful bloggers have done to monetize their sites. Then, I took the components that I consider to be my "problem areas" and have begun to focus on improving those issues.
Those issues are:
Lack of SEO specific content

-for many years I wrote woo-woo posts that no one was searching for. Those have now been moved to Mondays (I like writing them!)
Too few posts

-Not only was I writing random stuff, I wasn't writing enough posts in general. In fact, it's kind of amazed me that I've even made any passive income based on the number of posts that I've been sharing for the past 5 years. Yikes.
Page Views

-Well, it should not surprise you that my page views have been pitiful. I'm pleased to say that I've seen a growth in page views as I focus on my new strategies.
Marketing

-No one will read what they don't know is out there. I'm working very hard on getting out there and marketing my business. I love podcast interviews, fun events, blog roundups, etc.
This process could be an epic failure…but, I don't think so. Let's see how February treats me.
Elite Blog Academy
Check out one of my favorite tools! I took Elite Blog Academy (as did several of my friends). Before I took it, I had no idea that blogging could be a business. In fact, it was hard for me to wrap my head around all of the possibilities to earn money blogging-while serving your readers. Check out the following resource:
The Secret Blueprint for Blogging Success

(Click Here!)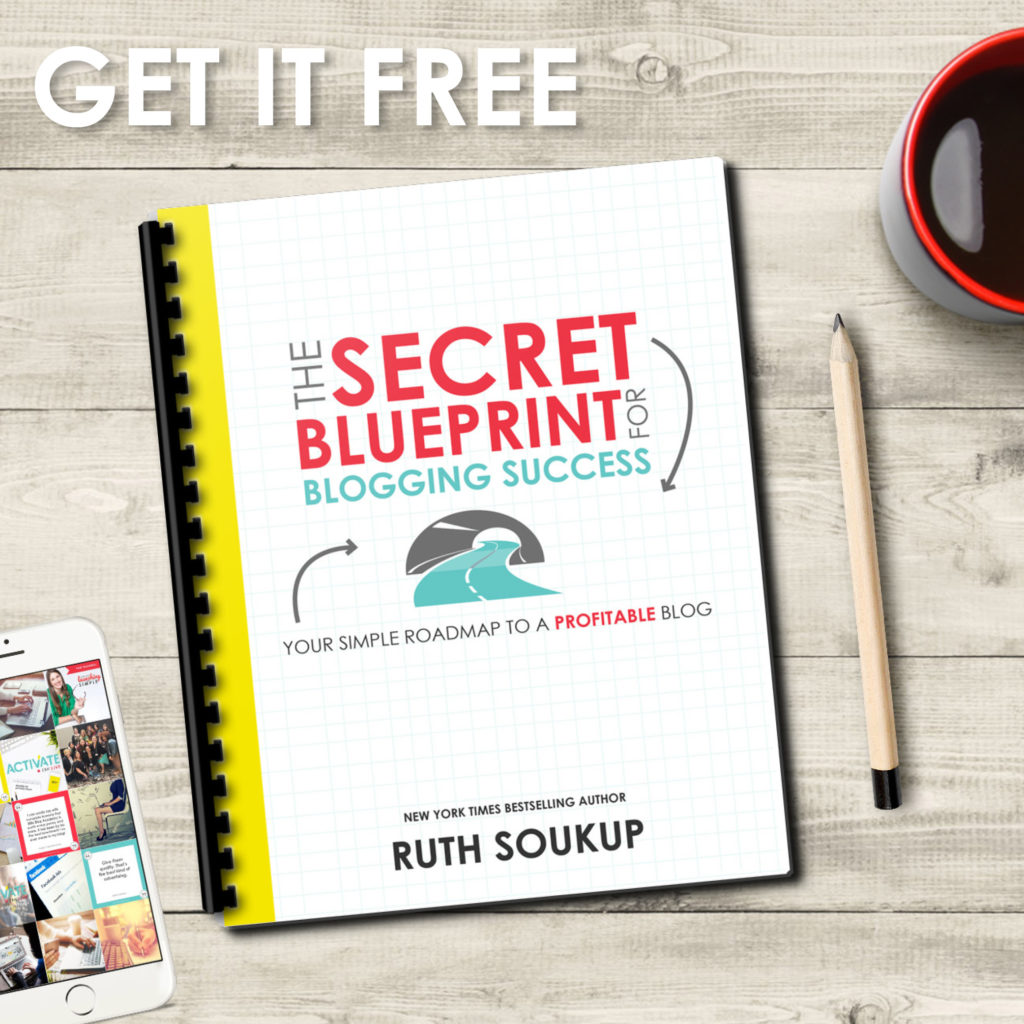 The following two tabs change content below.
I am an obsessive foodie, but not self-righteous with it, love travel, meeting new people, helping you look good, and am freaked out by people who don't enjoying reading...something! Grab a Perrier, read my blog, feel free to drop me a line! Hope to hear from you soon.