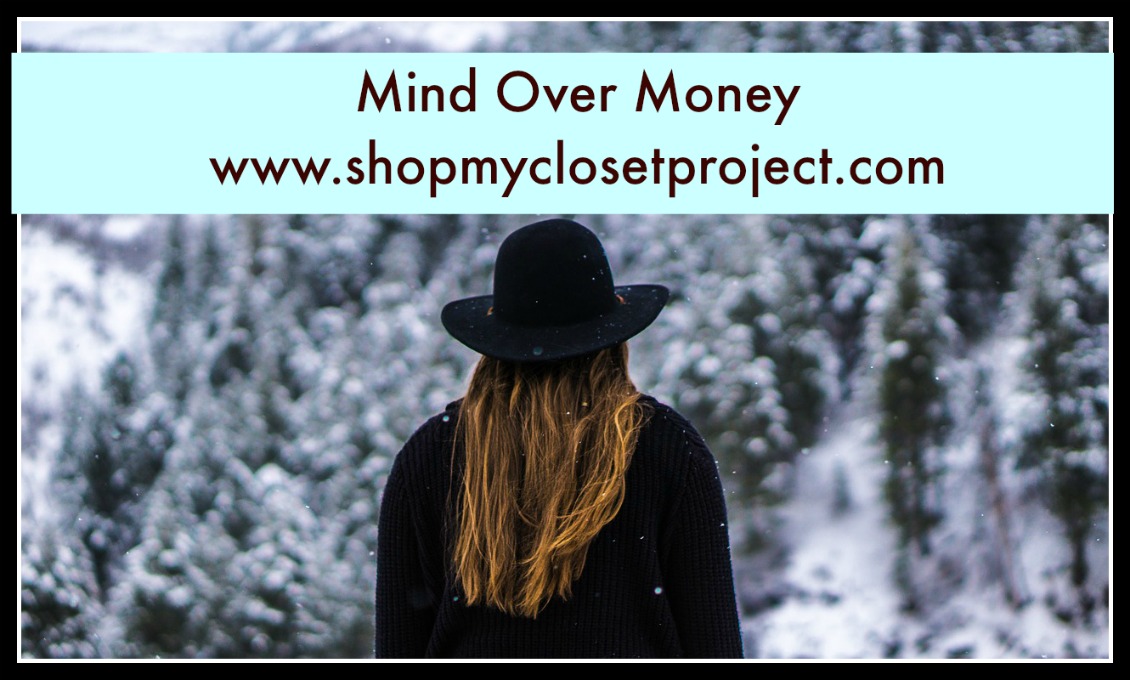 Mind Over Money
Kicking It With Daree
One of my projects for 2017 is to hang out with amazing podcasters, share my message, and support their work too. Today I share one of those conversations! Check out my podcast interview with Daree today! Here's the link. (goes live on Tuesday)
If this is your first time stopping by and heard about me from Daree's show-welcome!
The hardest part of my money journey has been working on my mindset. Period. In fact, doing a one year No Shopping Challenge for a YEAR was much easier than the work that I've had to do on my mindset. It has taken me 5 years to get my mind over money. What exactly do I mean by that ?
Mind Over Money
Is what I call the process I went through to become a lot more mindful about my money decisions. It's not an easy process because modern life is set up so that we are constantly triggered to make constant financial decisions.
These constant financial decisions can exhaust even the most attentive money manager. Not sure what I mean by this? Let me give you a walk through of most people's days and the various constant financial decisions we make all day long.
A Typical Day
7:00 a.m.  

      You've left home and discovered that you need to buy gas for your car. And, oh hey, a nice coffee and scone sounds good too! $15 for gas, $6 for coffee.
8:00 a.m.

        You work day starts. One of your colleagues stops by tell ask if you'd like to chip in for ANOTHER group gift for a colleague. Damn, it happens to be the one person you dislike.
10:15 a.m

.      Crap-You get a text notification on your phone that shows you've missed a payment for a bill. You scramble to get it paid. $45
12:30 p.m.  

   Lunch-You brought something to eat for once. Score!
4:00 p.m.

       You need coffee stat. Fortunately, there is a coffee shop just around the corner. Nice.  $5
5:15 p.m.

       Time to go home.
5:45 p.m.

       Hmm, need to pick up some stuff from the grocery store! $30
Total for the day: $101. But, there are a couple of missing components to this equation. The amount that you earned during the day minus what you spent, the amount of energy you spent running these errands, and how mindless all of these choices were.
I want to help you flip the script and make positive financial decisions just as effortlessly without creating discomfort in your day to day life.
Mind Over Money
Is the process that I used to cut my annual budget without missing out on: travel, organic food, nice clothes, and being social. It is now a seamless process that I employ in my day to day life, a process that I am constantly in the process of refining.
Join me today (Monday, January 30, 2017) as I walk through my Mind Over Money process in The Shop My Closet Project Money closed Facebook group.  Just click on the link at 11:00 a.m. MTN.
Learn how to:
Prepare for spending decisions that come up throughout your normal day.
Not make yourself or others feel awkward as you make good financial decisions.
It took awhile to get used to the changes that I've made financially, but I'm so happy with the results. Looking forward to hanging out with you!
The following two tabs change content below.
I am an obsessive foodie, but not self-righteous with it, love travel, meeting new people, helping you look good, and am freaked out by people who don't enjoying reading...something! Grab a Perrier, read my blog, feel free to drop me a line! Hope to hear from you soon.