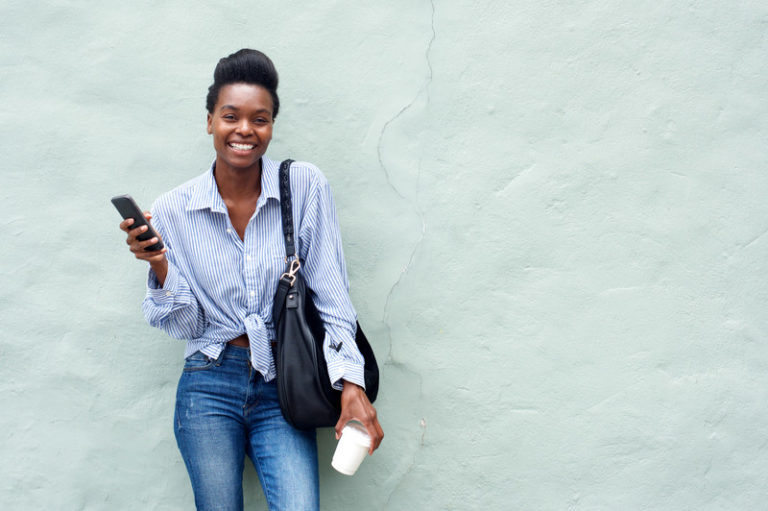 My Minimalism is Not Like Yours or Spring Cleaning Has Begun
* In order for me to support my blogging activities, I may receive monetary compensation or other types of remuneration for my endorsement, recommendation, testimonial and/or link to any products or services from this blog. Please read my disclosure here.*
I am in the process of beginning an epic amount of Spring cleaning. The type of spring cleaning that happens once every 5 years where you just want to get rid of the chi (energy) that has existed in your life that you just want to move on from. I'm excited about embracing minimalism more and more.
Minimalism
There are many ways to embrace minimalism and it's not just about getting rid of stuff, it's also about letting go of situations that don't serve you well. I'm pleased to say that I'm in the process of doing both. At first it felt a bit overwhelming.
Now, it just feels GREAT!
But, I've realized that my minimalism is very different from other people's.
Let's walk through what I mean.
Michelle's Minimalism
Let's be clear, I'm never going to be the girl with 5 pairs of shoes. It's just not going to happen for two reasons. I love shoes and I have gear.
I have shoes for every season and on more than one occasion I find myself wearing at least 5 different pairs of shoes in the same day. Like this past weekend. I attended a conference, went to the gym, it snowed, and then I did stuff at home (I wear slippers inside). I'm just never going to be that girl with 5 pairs of shoes. Nope. Not this girl.
I have gear. Snowboarding gear, running gear, dance gear, hiking gear, and biking stuff. And, I use all of it. Seriously.
But, I don't want to live in a big home. Now, currently, my little place needs a much-needed overhaul. The paint is peeling in the shower, I need a handle fixed and things need to be repainted. I have furniture that I would like to replace, cabinets to replace, and a backsplash to add to the kitchen. My little place needs some work. And, I'm happy to say that this is the year when I will begin to get that work done.
We have already begun getting the exterior work done a week ago and are getting the roof and awnings replaced as we speak. It has been a long time coming and people have made fun or poo-pooed my little place because it was looking rough. BUT, it is super affordable and I knew that eventually, we would get the work done. We're repainting it, getting exterior landscaping done, and replacing crumbling stairs. I also need to replace the windows and plan to get that done within the next year. As well as add a faux wood floor in my bedroom.
Since I live in a triplex, it took longer than expected to get this stuff taken care of because one of the owners lived out of state. That owner returned and my quirky property is now getting the facelift that it has needed for a long time.
Is Bigger Better?
Did I wish to move to another newer, bigger place? NO. Because taking care of this little place has been a pain in the butt. But, I live in a great area and the property value has shot through the roof. It will make a wonderful rental in the future and my goal is to purchase one of the upstairs units whenever they become available.
I've been super happy in my tiny home because it has given me the flexibility to quit my job and work for myself. Do I want to live here forever? Nope. I think that each space you live in is good for different seasons in your life. But, for the season that I'm in now-it's awkwardly perfect.
Spring Cleaning
Don't you love Spring cleaning? I'm so excited this year to get rid of a ton of sh$t that has been weighing me down literally and metaphorically. It's on like Donkey Kong! I'm going through the following stuff:
Shoes

-I'm going to TRY to get rid of a few pairs.
Clothes

-I'm actually looking forward to this
My closet

-Time to get rid of stuff I don't use.
Under My Bed

-I don't have a ton of stuff under it, but I do have a few things under there that I could probably get rid of.
All of my drawers/cabinets

-I don't have a ton of those either, but I think now is a good time to get rid of stuff that may have been in there for too long.
My file cabinet

-I have a file cabinet with important papers…time to get stuff shredded and filed away.
Electronic clutte

r

-I want inbox zero SO BADLY. OMG. I want it.
For me, getting rid of all of this excess stuff is the next step in my focus on minimalism in my life. While I may have more stuff than the average minimalist, I've come to realize that every person's minimalism is different and that for me getting rid of the extra and unnecessary stuff in my home is the perfect way to embrace minimalism…without getting rid of my shoes.
One Week at a Time
This is a pretty big undertaking and so I plan on approaching it systematically and taking care of one project a week and if I'm feeling particularly fresky…maybe even two a week depending on how things go. Every time I've done a big purge like this I've made room for new things, people, and opportunities into my life.
It's almost as if I'm signaling to the Universe-hey! I'm ready now.
Some Spring Cleaning Tips
Create a simple strategy

-I shared that I will work on one, maybe two projects a week.
Push up to

25% past your comfort zone

. I'm not going to own five pairs of shoes. It's just not going to happen. BUT, I can get rid of pairs that are out of date or out of season.
Set a chunk of time aside to do what you can. Once you hit your time limit-move on.
Do an

Online Closet Cleanou

t via FB. Sell items that are in good/great condition on your FB page. A friend of mine did this recently and it was pretty successful. She uploaded pictures of the items and included the price plus shipping. So, if the item was a purse listed at $30-that included the shipping fee. Then, she had the person who wanted to purchase the item make a comment below the item with the word SOLD. She then private messaged the purchaser/friend via FB with her Paypal address (and to getting shippig details) and then shipped the item out by the end of the week.
Acknowledge the Emotions

-That are attached to the different items that you may be getting rid of.
Enjoy the Process

-Don't stress yourself out! Remember, purging unwanted items frees up space for what you do want in your life.
I will keep you posted on how things go. Are you doing an epic Spring Clean this year? How's it going?
Resources
The following two tabs change content below.
I am an obsessive foodie, but not self-righteous with it, love travel, meeting new people, helping you look good, and am freaked out by people who don't enjoying reading...something! Grab a Perrier, read my blog, feel free to drop me a line! Hope to hear from you soon.