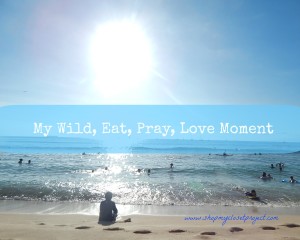 My Wild, Eat, Pray, Love Moment
Do you know those people whose lives always seem charmed? Things seem to go their way so easily and you look at them and think…is anything hard for them? I'm not one of those people. I have a great life, but it has never been smooth. My life has been characterized by all of the bumps along the way.
Maybe that's why I love stories of transformation, of awkward,  flawed, and relatable people who could be me…or, a friend of mine.
My trip to Australia gave me the opportunity to live my story and see what could happen. So I picked up the book Wild and went about rediscovering myself (without all of the obvious pain).
I pushed myself to speak to new people, put myself in challenging situations, and journaled like crazy. I purposely decided not to date or have (ahem) too much fun when the opportunity presented itself. I didn't need the distractions. You only get so many moments where you can actively focus on yourself and eliminate noise of everyday life.
Have you ever read Wild/Eat, Pray, Love/ Under the Tuscan Sun/ or Sisterhood of the Traveling Pants? Didn't those stories suck you in and make you wish for to start a journey  to change your life?
My Money Story
I have now come to grips with the fact that my money story will take even longer than I ever wanted it to. Again, nothing ever seems to run as smoothly as I would like it. But, it is in these topsy, turvy difficult moments that I've grown the most. That I've met the people who would change my life, that I've pushed myself the hardest, and I've triumphed the most.
My goal is to be debt free in the next 2 1/2 years. It only took 3 years (only) to get my head in the right space, change my habits, and believe that I could ever have a life that is different from the one that I have had for the past way too many years.
I Would Be Lying If I Didn't Admit
That I Am A Bit Frustrated. 
Why is it that so many people seem to have it easy? Well, I've come to grips with the fact that my road will be a little bumpy and that from time to time I will get some whiplash and maybe a bruise or two. But, because I've been through so much crap I have a lot of empathy for people who are trying to get their financial lives together.
Sometimes when I read posts across the blogosphere I have to fight feeling  like I'm a failure. I read about people making bank, becoming successful, and finding love. I wonder-when will it be my turn? The thing is you can't live looking towards the future. You have to live now. And, as I actively live in the now, it will set up the series of events that will bring my debt freedom, my success, and love.
But a lot of those people had struggles, worked hard, and triumphed over whatever their personal demons they may have been dealing with. It has just taken me longer to deal with my sh$t.
This Is My Wild, Eat, Pray, Love Moment
Where I learn more about myself than I ever wanted to, and then share those life lessons with others. So, I will embrace this journey with open arms (and the right shoes) and carry on.
So, thank you for continuing to support me and read about my journey. The road is going to get bumpy but I've decided that I won't be angry about this. I will embrace my journey, put my Buffalo Exchange Ray Bans on and get back to kicking some debt butt.
See you on the other side.
***Check out my post at The Money Spot. I talk about the livable wage.***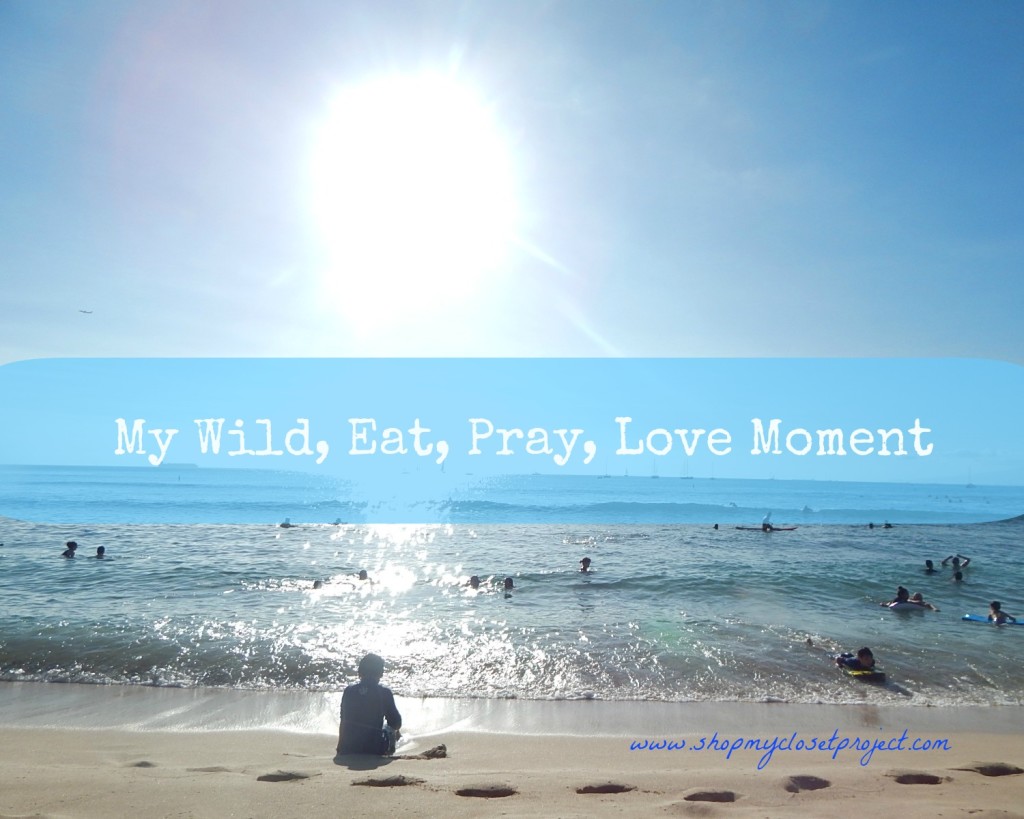 The following two tabs change content below.
I am an obsessive foodie, but not self-righteous with it, love travel, meeting new people, helping you look good, and am freaked out by people who don't enjoying reading...something! Grab a Perrier, read my blog, feel free to drop me a line! Hope to hear from you soon.