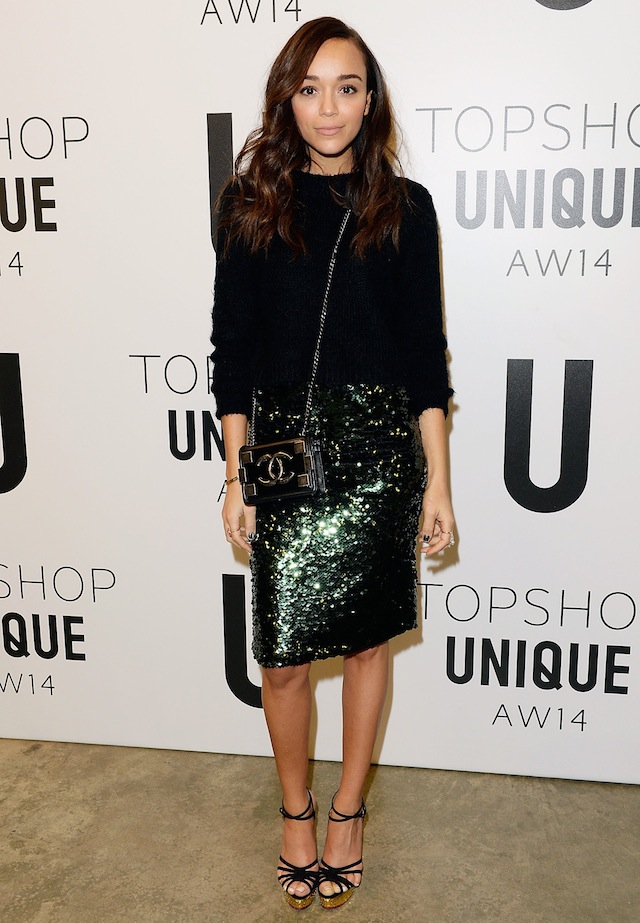 Preparing for Fall Fashion
Every September I spend some quality time with what seems to be every September issue of every magazine on earth. My favorites are: Elle, Lucky, Vogue, and their English/French versions. After perusing these magazines I am able to attack what is my primary shopping season: September-May. The bulk of my clothes are used during this timeframe as I live in a cold weather climate.  I also happen to like wearing cold weather clothing so I really feel like I'm in my element.
There are many years when what you see on the runways don't translate well to real life. I am super happy to say that this year that is not the case! We will find fashion fun, bold, and easy to embrace. You will will be able to shop your closet successfully and probably just add a few accessories to stay "on trend."
My favorite colors from Pantone.com's 2014 are basically every color listed with the possible exception of Misted Yellow which may be a difficult color for people to pull off. My favorite colors from the season are the following:
Sangria-kind of a reddish/purple color
Royal Blue-LOVE
Cognac-Brownish purple (in the burgundy family)
Cypress-A vibrant, rich green color
Other colors include:
Radiant orchid-still holding strong from this past Spring
Aluminum-lovely grey color
Mauve Mist-a light purple
Aurora red-and orangey red that I like but might tend to wear more in Summer
As for trends. I would like to start with my NO's!! First.
Velvet Dresses-You basically have to be so skinny for these dresses to fall the right way. Also, velvet feels so 18th century. Blah.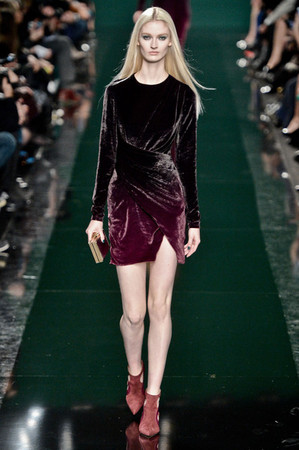 2. Capes-Do you even have to ask why? They are super hard to pull off. I actually love these two outfits (except for the thigh boots-too high) but, I think that you have to commit to wearing capes and the concept of it. Most people are in too much of a hurry in the morning to really pull an outfit together that includes a cape. If you have the time-rock it. If you don't, just let it go.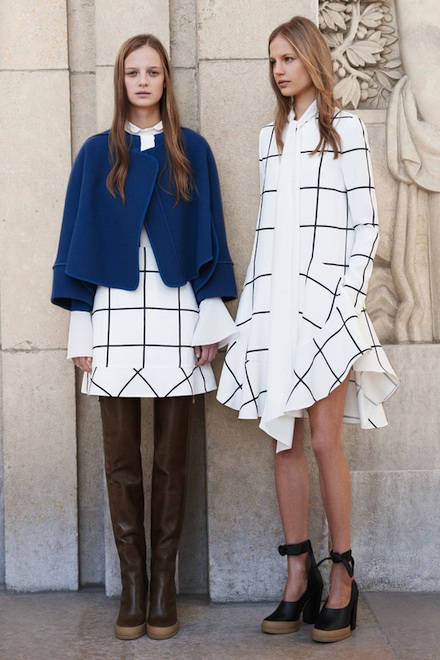 Picture from *You Strike My Fancy/Chloe*
3. Cheetah-Sigh. People just get too excited when it comes to animal prints. Instead of picking one item (shoes/a bag/ a cuff) people wear multiple pieces of animal print. It's TOO much! So, due to our lack of self-control all animal prints are being taken off the table as a clothing item. Cheetah is especially problematic. I do love: snakeskin and zebra print. Again-subtle is key.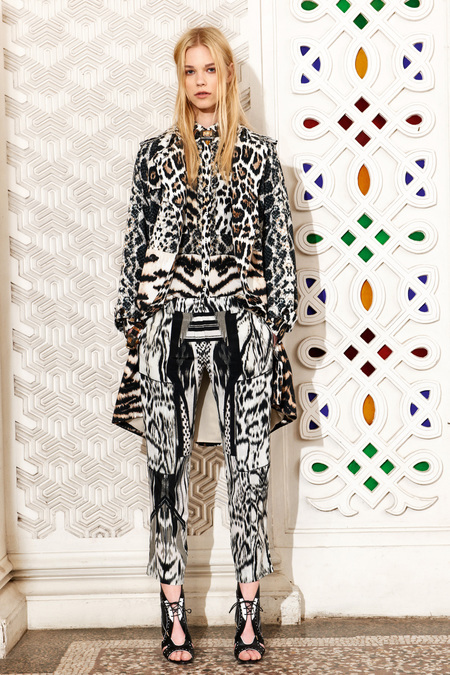 Picture from Cavalli-Fashion Bomb Daily Website
Here are my Maybes. I like the trend but they might be difficult to pull off.
1.) Long Knits/Texture-I absolutely love knits…but, I have a butt and long knits and big butts don't always work. I will probably pair a long cream sweater with skinny jeans. Knit dresses will not work. As seen below. Lovely concept hard to function in.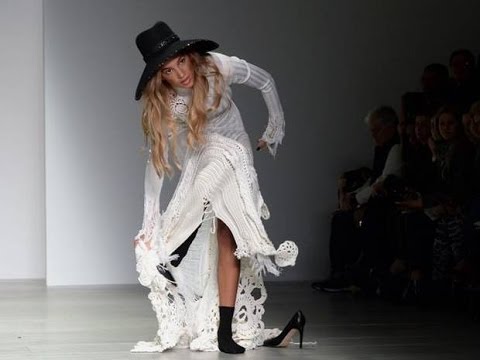 Ekaterina Kukhareva-London Fashion Week
2.) Winter Pastels-I absolutely love the outfit below. I just tend to prefer bolder colors during winter. Am still on the fence for this one.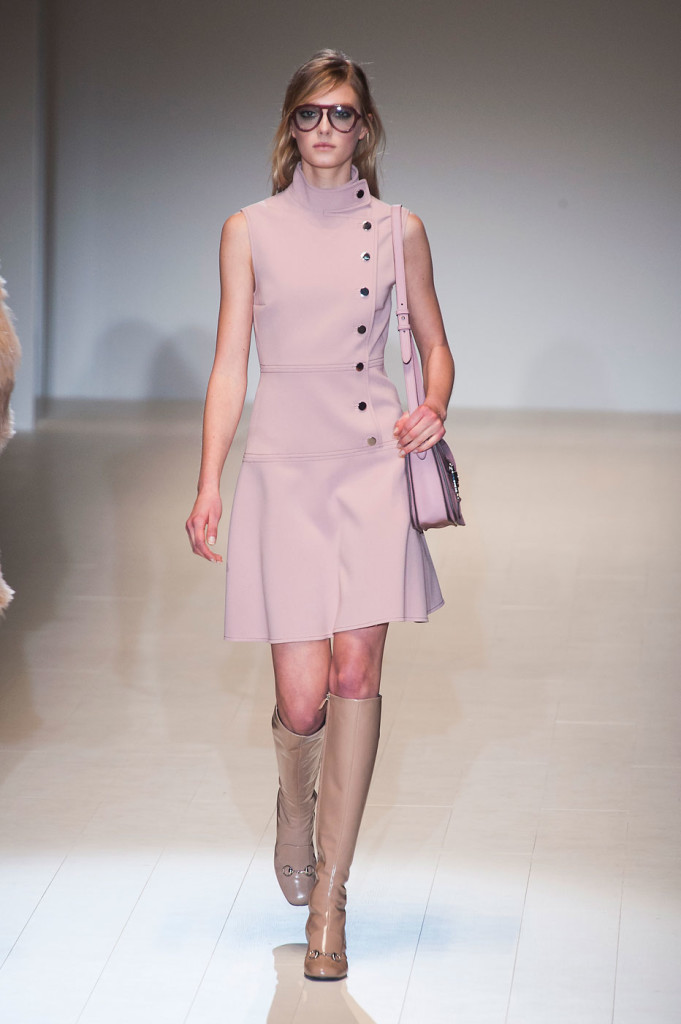 Picture from *The Fashion Spot-top 10 Trends*
My absolute "YESES!"
1.) The A-Line silhouette. For most women, this is a very chic and forgiving cut. I just love it.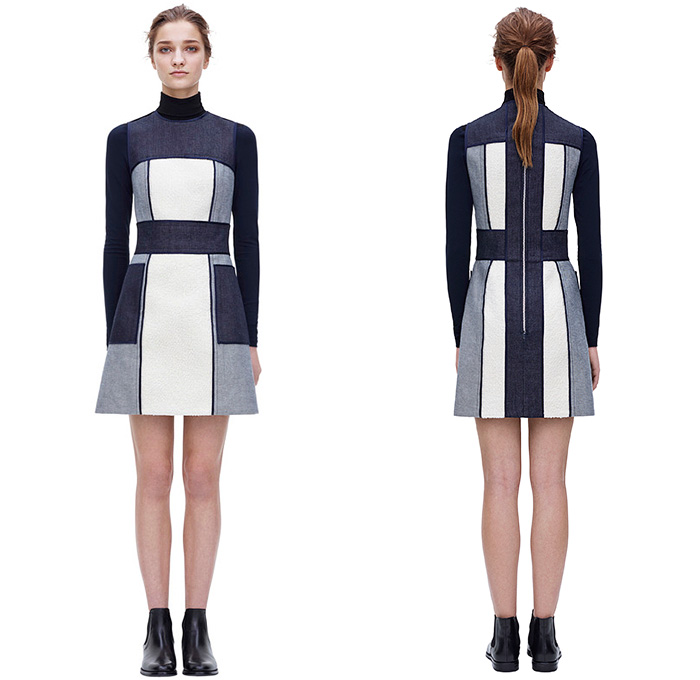 I want this outfit-NOW! Victoria Beckham. Picture from Denim Jean Observer
2. Sparkle-A little sparkle goes a long way! I have been known to wear sparkly items to work and they just add a little pop and drama to boring outfits. Pair with a nice jacket. Great outfit below…great shoes but toes poked through. I would pair with booties.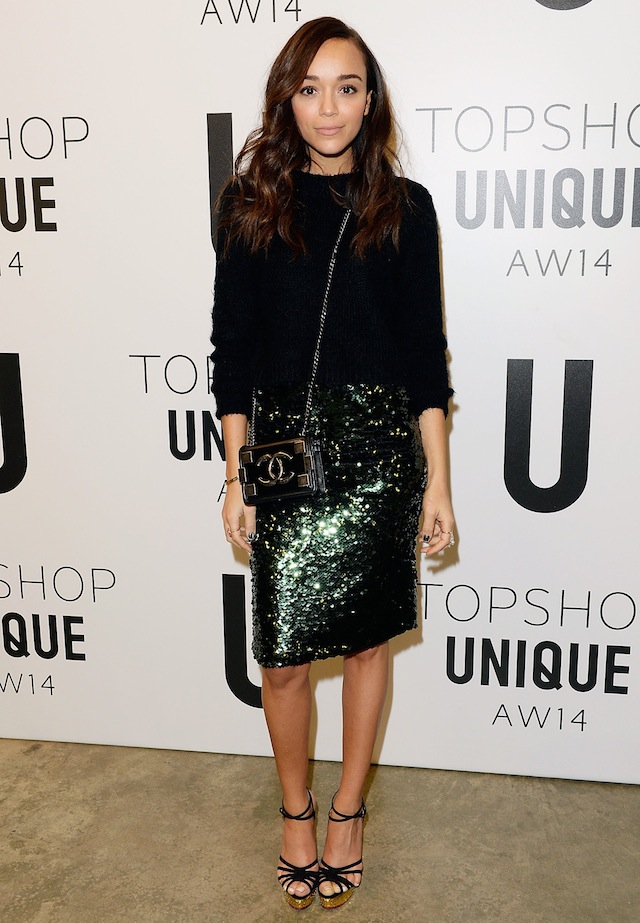 3. Global-Which usually translates to patterns and color 🙂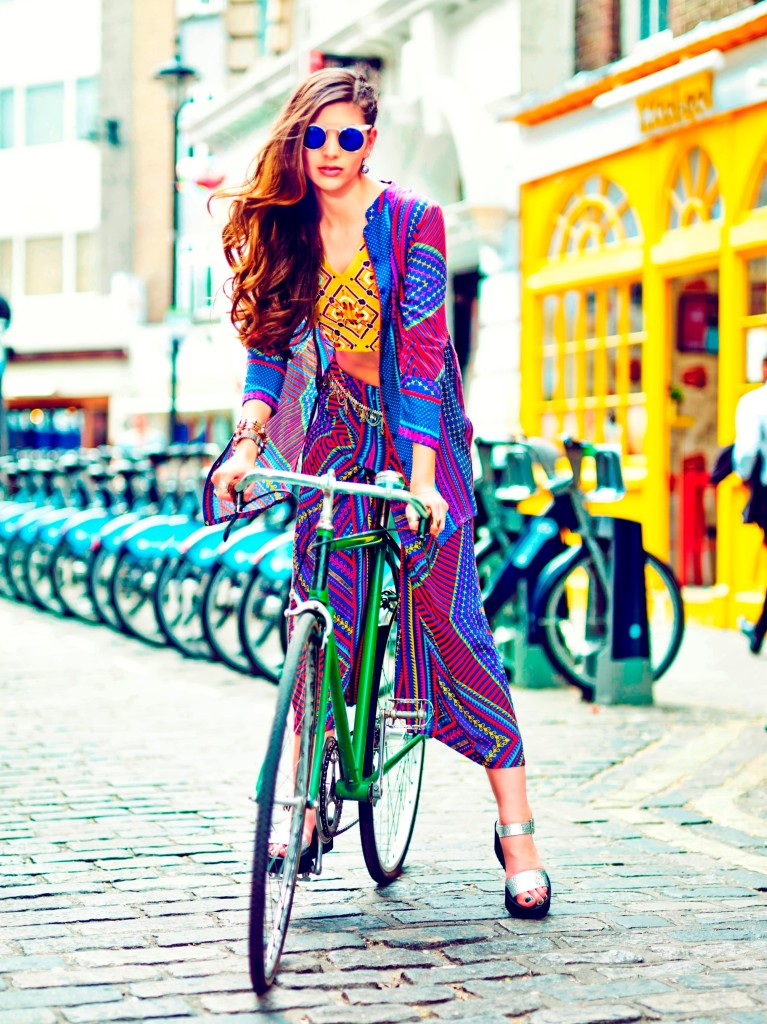 Picture from *Core Sector Communique*
Before you run out and start purchasing items. Take a moment to think about which trends resonate with you the most. Then-SHOP YOUR CLOSET! Repurpose your current clothing items to fit the trends.  Check out thrift stores to see what they currently have and purchase pieces that will supplement your current wardrobe.
Have fun.
What are your favorite fashion trends for Fall? Do you buy clothes each season or look at what you currently own and repurpose it? 
The following two tabs change content below.
I am an obsessive foodie, but not self-righteous with it, love travel, meeting new people, helping you look good, and am freaked out by people who don't enjoying reading...something! Grab a Perrier, read my blog, feel free to drop me a line! Hope to hear from you soon.