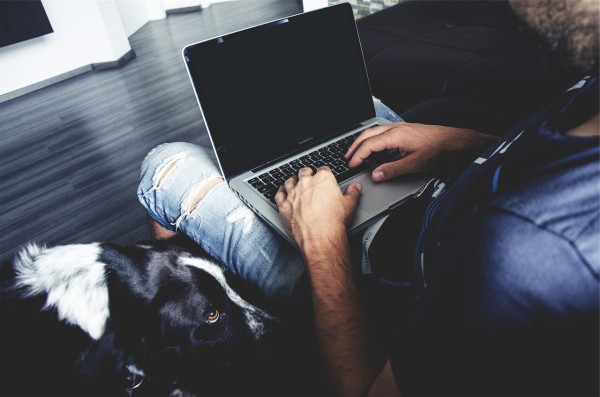 How to Run a Successful Blog without Breaking the Bank
* In order for me to support my blogging activities, I may receive monetary compensation or other types of remuneration for my endorsement, recommendation, testimonial and/or link to any products or services from this blog. Affiliate links will have an asterisk (*) next to them. Please read my disclosure here.*
If 95 percent of blogs are left abandoned like a Technorati report says, how are you going to make sure that your blog avoids the blogosphere black hole in today's competitive age so you can eventually make money? Growing your blog takes time and a steadfast refusal to give up. The money won't start rolling in overnight – it might even take years. If you have the determination and the willingness to learn, your blog could be one of the few that makes blogging riches.
How Much to Start a Blog?
While some of the bigger players on the market might spend a few thousand on the upkeep of their blog each month, it certainly doesn't have to cost that much at the beginning. There are a few reputable hosting sites that you can choose from. For example, Bluehost offers free WordPress software to build your site, get a free domain name and host for a year at the small price of $3.95 a month.
How Much to Maintain the Blog?
This depends totally on how much time you have to focus on the running of your blog. If you are able to write the content, update the blog and share the blog on social media yourself, then you will eliminate the cost of someone doing this for you. These things take time, but writing shareable content and getting it out there on social media for people to see is key to gathering a following that will eventually lead to you making money from your blog.
After paying for your hosting, another cost might be a theme for your new website. There are free ones available on WordPress, but others can be purchased for up to $86. It's also helpful to optimize your site with SEO best practices, so it can easily be found in search rankings in Google. If hiring a professional is out of your budget, WordPress has free guidelines available that you can follow and there are plenty of free DIY guides out there for you to read up on.
Recommended Blogging Tools
Blogging is a competitive world and to make yourself stand out you need to arm yourself with all the help you can get. Fortunately these days, there are plenty of tools out there designed to make your blogging life more productive and successful.
1. InboxQ: As we all know, content is king so we need to write relevant posts for people to stay interested. This little gem helps you write better content by finding out questions people are asking on Twitter that are relevant to your specialty.
2. Digg Digg: If readers love your content, they will want to share it, so make it as easy as possible for them to do that. Digg Digg is a social media sharing bar that allows readers to share content to one or all of their favorite social media sites.
3. Instagram and Flickr: Taking quality pictures is key to making the most of these platforms. Upgrade to the latest smartphone, like the Samsung Galaxy S7, which has the best camera technology on the market. A decent image helps draw a reader in, and Instagram has multiple filters allowing you to edit your picture for even more of an attention-grabbing look. Flickr has a host of images available free for commercial use, but make sure you check the rights before using any image.
The following two tabs change content below.
I am an obsessive foodie, but not self-righteous with it, love travel, meeting new people, helping you look good, and am freaked out by people who don't enjoying reading...something! Grab a Perrier, read my blog, feel free to drop me a line! Hope to hear from you soon.