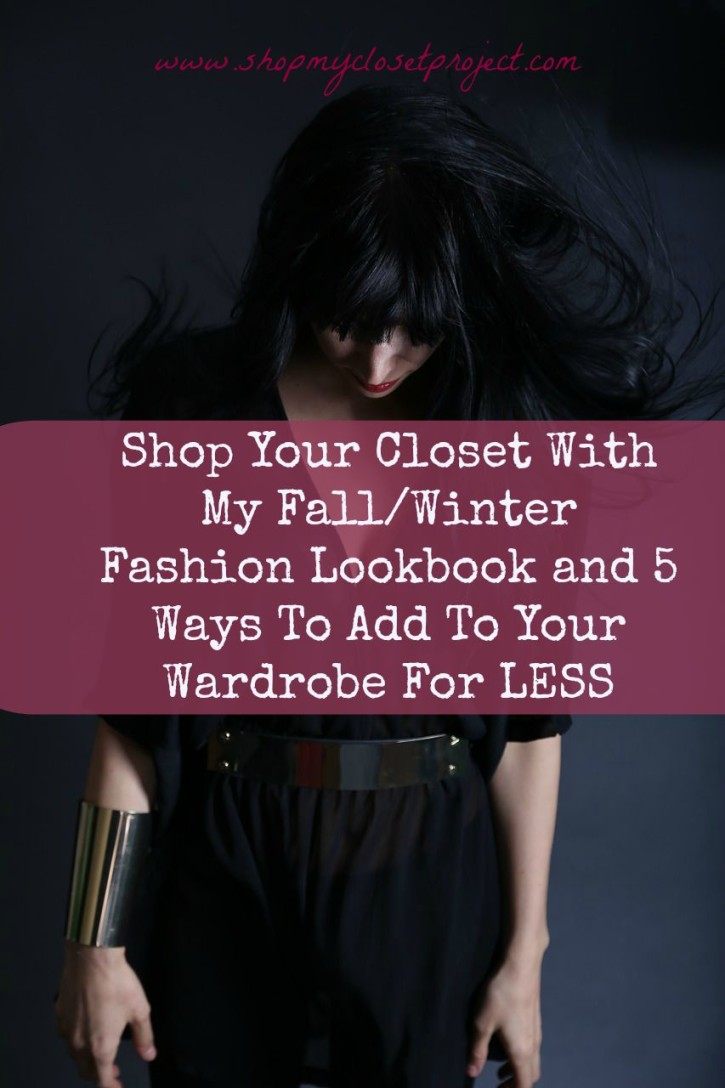 Shop Your Closet With My Fall/Winter Fashion Lookbook and 5 Ways To Add To Your Wardrobe For LESS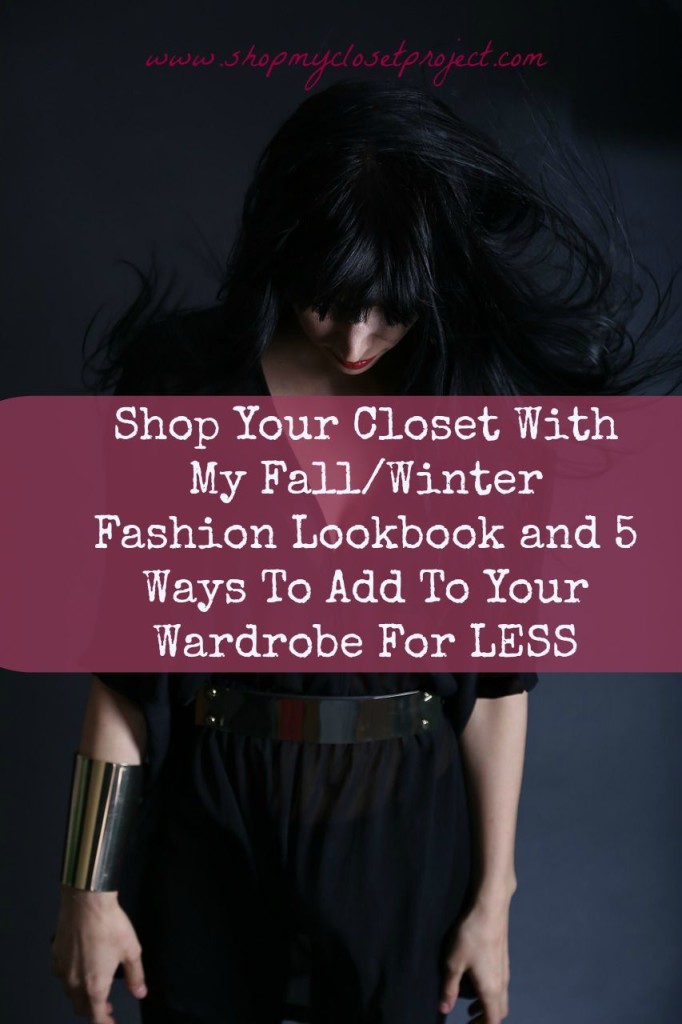 Please Note: There are a number of pictures in this post and a few affiliate links. I may be compensated if you click on those links.
I had so much fun putting together my Spring/Summer Look Book that I decided to make another one for Fall/Winter. Even though I don't shop a lot anymore, I still truly love fashion and always try to look my best.
The thing is after my one year No Shopping Challenge I discovered something kind of crazy: no one notices what you wear. I would wear variations of the same clothing throughout the year and people would ask me if I had bought something new-even though I was doing a clothing challenge. People really aren't paying attention to what you wear to the extent that you think they are.
My Shopping Process
I check out what's "on-trend" for the current or upcoming season
I shop my closet first because a well thought out wardrobe has most of the components that will be in fashion for the upcoming season.
I figure out the missing pieces that I would like to add to my wardrobe
I go to Magical Goodwill to see if I can find what I want there. There was a time where I wanted a white jacket and found the exact Express jacket I wanted in Goodwill.
Then, if I can't find what I want I go shopping.
At the end of this post I will share 5 ways to go shopping and pay way under retail price for the additional items you would like to add to your wardrobe.
Enjoy!

Shop Your Closet With My Fall/Winter 2015 Lookbook
Pantone Color of the Year (30 second video) I think that Marsala is a great color that pairs well with my absolute favorite trend for Fall/Winter 2015!
Pantone Colors for Fall 2015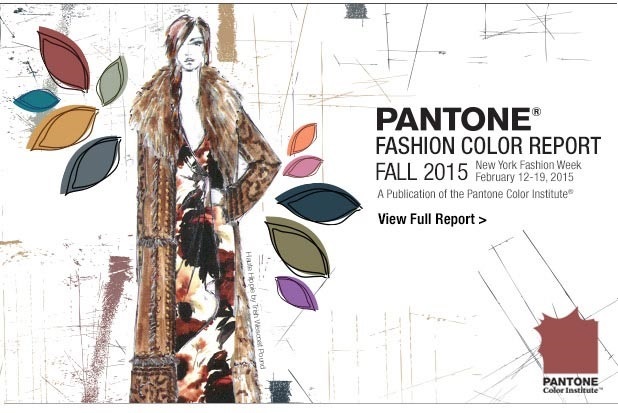 Image Source: Xochil
Seventies!
I feel like there is so much happening politically, socially, and economically. There is a huge amount of energy that is bubbling up all over the place. To me the Seventies is a decade that had a lot of fun, and pushed the limits. With afros everywhere, slightly flared pants coming back, and just a lighter energy I love the opportunities that this trend allows us to explore. Fortunately, there have been a number of years to refine and better the trend.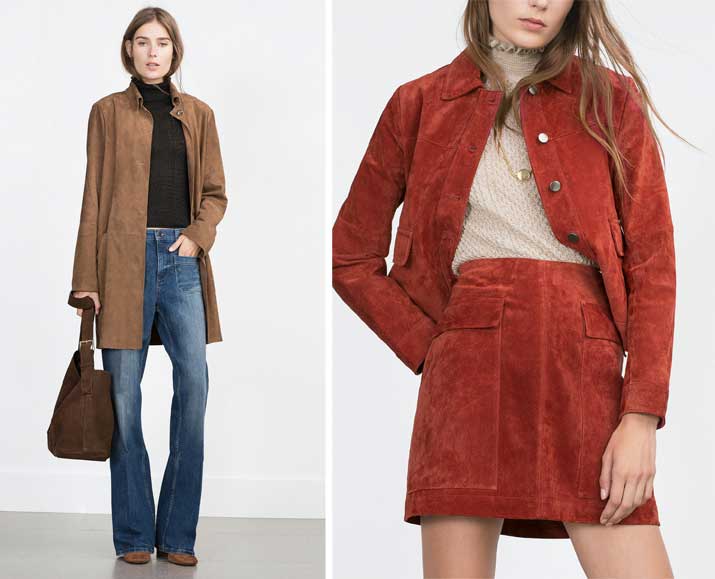 Image Source: The Fashion Police
Grey
No, 50 Shades of Grey Jokes people! But, Grey returns in all of its subtle glory. I love that it takes on a different vibe depending on the type of material the piece is made out of. It can shimmer, it always looks sophisticated, and bright jewelry pairs wonderfully with it.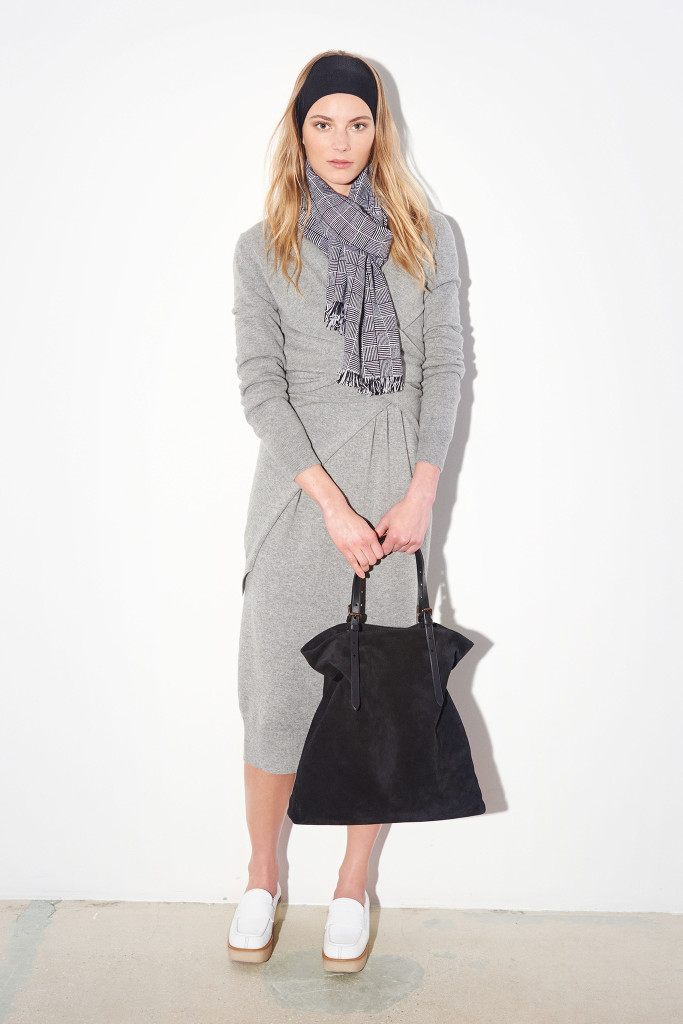 Image Source: The Best Fashion Blog
Black Boots
Fortunately I do have a pair of black ankle boots. Unfortunately, I don't have a pair of tall black boots-and I miss them so much! I love having both types so this year I will be searching through ThreadUp (receive $20 off with my affiliate link) to find some fabulous used boots!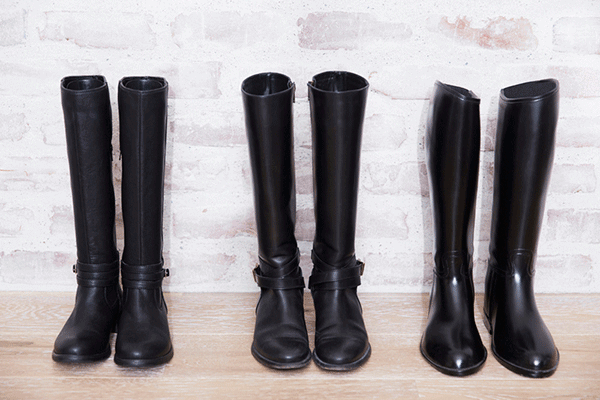 Image Source: Lauren Conrad
Big Jewelry
Now I know most of you would never wear those earrings! But, most of us probably have a giant ring, or chunky necklace somewhere in the house.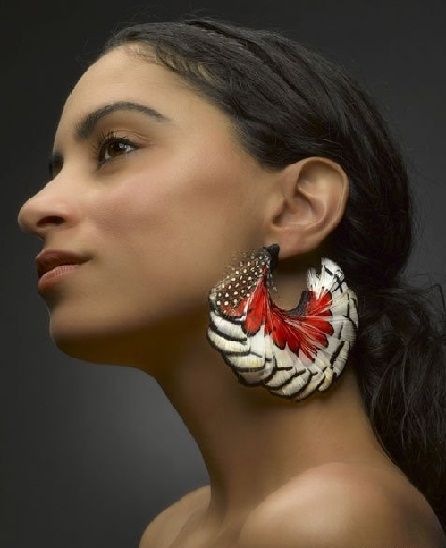 Image Source: Styles Weekly
The Flounce! and All Black
I love that there is a very polished, more feminine feel to fashion in the past couple of years. The flouncy skirt affirms that belief. Pair the skirt or dress with your tall boots and a cute sweater and you're ready to roll! Also, an All Black outfit is always on-trend for Fall.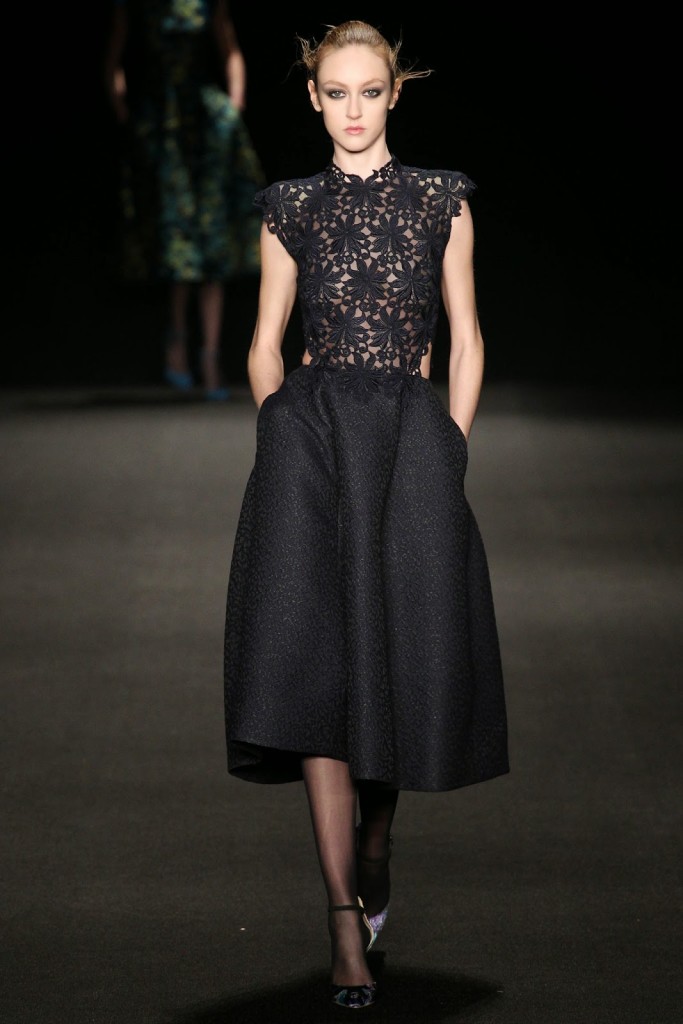 Image Source: LA Girl Fancies
Cream and Chunky Knits
Every year I have a lovely chunky cream sweater. Every year except for the year I did my No Shopping Challenge. I had no idea how much it was a staple in my wardrobe until it was gone.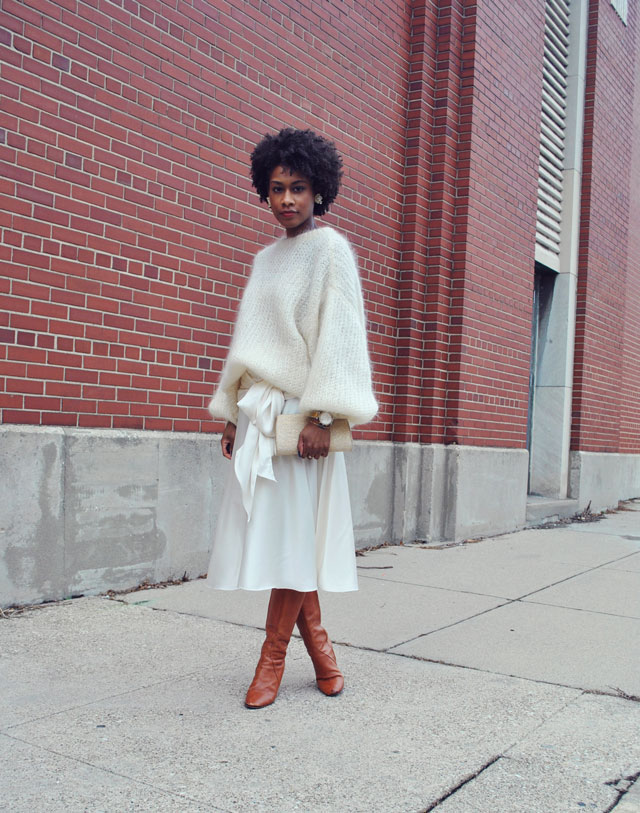 Image Source: The Style Sample (awesome blog!)
On The Fence
There are always trends that I find intriguing…but, am not 100% sold on wearing. These are the trends that you have to be a little more thoughtful about so that you can rock them well.
The Slip Dress
I get that it's supposed to be sexy and saucy. But people don't wear the right undergarments and a lot of people have difficulty seeing what's appropriate and what's inappropriate. Basically, think about this style carefully.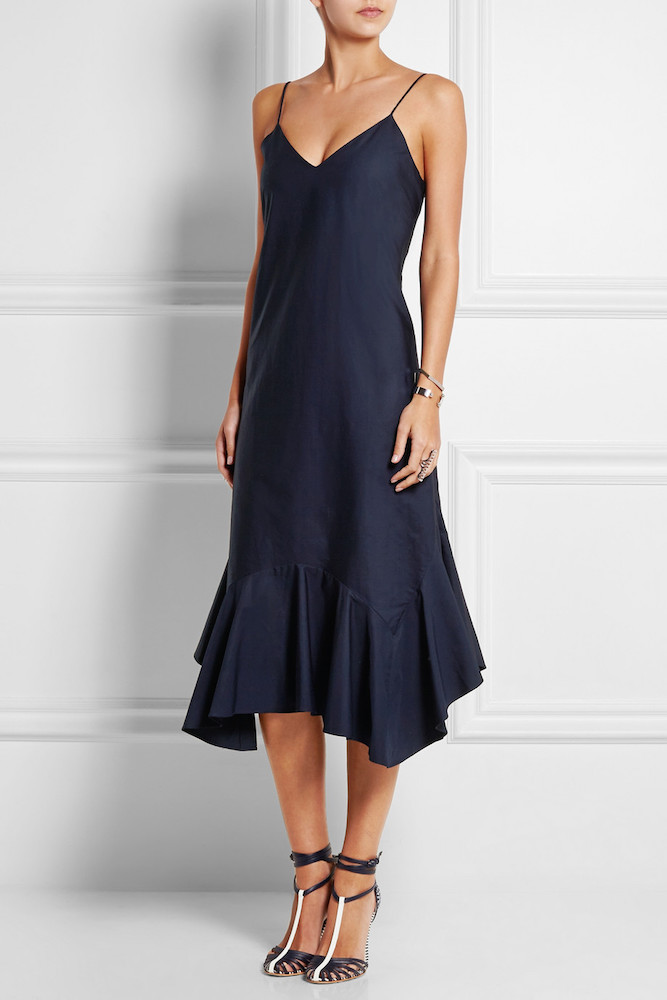 Image Source: Trendencias
Plaid
I know, I know-it's traditional. I just like plaid to be…subtle. Which it never seems to be. Wear it the way that these ladies did and you'll be just fine! Love these outfits.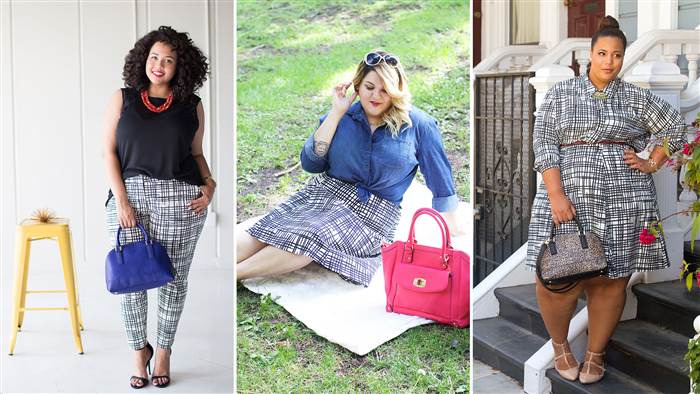 Image Source: Today
Home Decor
Ok, you're probably thinking Huh? There are a lot of beautiful home decor inspired patterns. I'm just not totally sure I should be wearing them. You be the judge.  I do love the outfit though.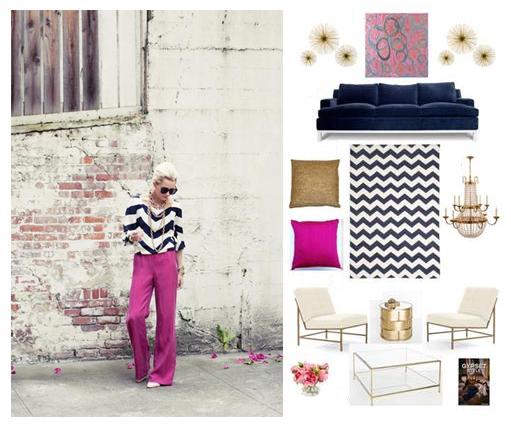 Image Source: Mewe.co
Not My Thing
There always fashion styles that I just can't get into This year there are two specifically that I don't love.
Capes
I like capes in the abstract, I just think that they tend to be difficult for most women to carry off even though it has endured for a long time. I just imagine super posh New York women and Parisians wearing capes. Or, Russian women specifically in Moscow with a cute fur hat too.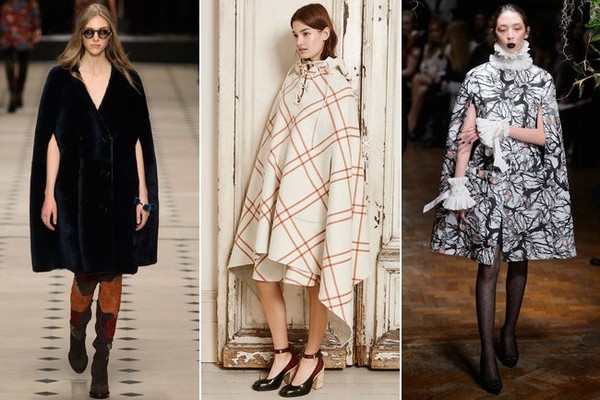 Image Source: Style Bistro
Pastel
I like pastel colors. I just think that pastels in Fall and Winter aren't deep enough colors to wear. This one is one I won't do, but I bet a lot of people will because pastels are pretty.
Image Source: ArcStreet
5 Ways To Add To Your Wardrobe For LESS
Now that we've had a quick look at Fall/Winter fashion (and you've shopped your closet) you now are prepared to potentially add whatever items are still missing from your current wardrobe.  Here are 5 ways to add to your wardrobe for less. Please, DON'T PAY FULL PRICE!
ThredUp

-ThredUp is a online thrifting website with super cute clothes! As you can imagine, items are unique, however they are checked thoroughly before being put up for sale. I really like that you can send in your items for a credit, invite friends and give them $20 off with your affiliate link, become an affiliate, and be kind to the earth at the same time. Brands represented include: Gap, Free People, Marc by Marc Jacobs, Alice and Olivia and more.
Educator's Discount

-Ask if there is an educator's discount! I used to work at a university and discovered (after several years) that Anne Taylor Loft gave an educator's discount. I think it was around 10% which is a little more than tax. On a new business wardrobe or even purchasing a new jacket-that is a nice savings.
Goodwill Blue Card

-Get the Goodwill Blue Card if you typically shop at Goodwill. Also, get the flyers that share when there will be a 50% off day. Typically you can't combine deals, but you do want to log in your Blue Card purchases. Also, Blue Card members have additional 50% off days which is really nice if you don't want to deal with the regular 50% off day.
Clothing Swaps

-Bring a bottle of vino and some appetizers and ask your friends to bring 10 carefully curated items each for a clothing swap.
iBotta-

Surprisingly iBotta has apparel discounts! Use my referral code to receive a $1 when you join and redeem an initial rebate. You can also of course just use iBotta for grocery shopping!
I have to admit that I'm looking forward to Fall and Winter because I experienced two summers this year! Hope this helps.
What's Your Favorite Fall/Winter Trend?
The following two tabs change content below.
I am an obsessive foodie, but not self-righteous with it, love travel, meeting new people, helping you look good, and am freaked out by people who don't enjoying reading...something! Grab a Perrier, read my blog, feel free to drop me a line! Hope to hear from you soon.