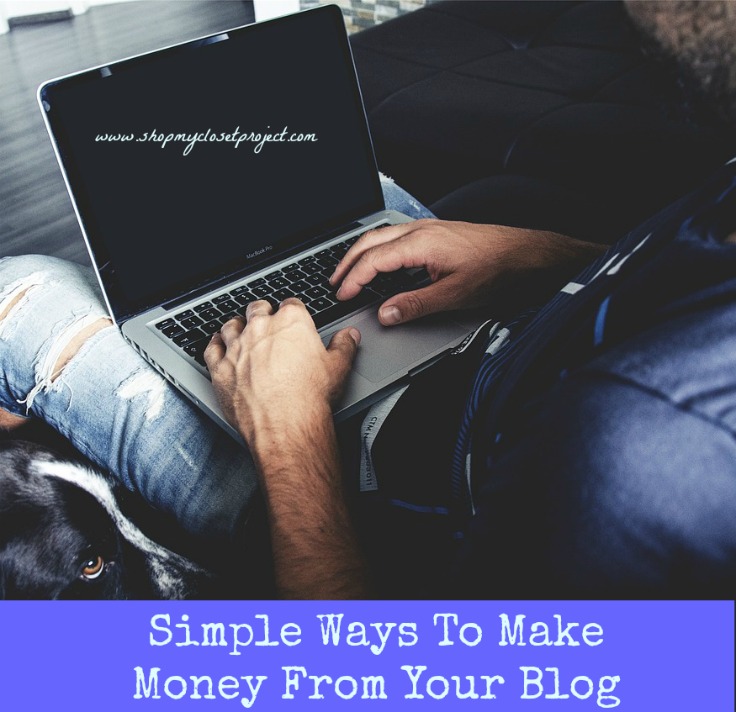 Simple Ways To Make Money From Your Blog
* In order for me to support my blogging activities, I may receive monetary compensation or other types of remuneration for my endorsement, recommendation, testimonial and/or link to any products or services from this blog. Affiliate links will have an asterisk (*) next to them. Please read my disclosure here.*
If you've set up a blog that you use to promote your business or even just to expose your talents as an artist, writer, etc., you're probably in search of really easy ways to monetize it so you can actually make some extra income from your efforts. Thankfully, there are several surprisingly simple ways that you can go about doing so, regardless of how much experience you have with blogging, running an online business, or promoting a blog on the Internet.
Continue reading to learn about a few of the simple ways that you can make money from your blog so you can put it to work for you today.
Sell Advertising Space to Other Businesses
One way that you can make money from your blog is by selling advertising space to other businesses. If you have the analytics to prove that your blog is visited by a lot of people on a daily basis, you can contact various businesses in your niche and offer them affordable advertising space on your blog.
You can determine the rates, as well as the types of companies that you will work with, but this does require a bit of effort on your part to find the advertisers, unless they start coming to you because your blog is famous enough and successful enough.
Integrate Performance Marketing Tactics
Another way that you can make money from your blog is with what is referred to as performance marketing. Basically, all you need to do is set aside some space on your blog for some advertisements from a network of businesses.
These ads will be relevant to the content on your blog, so they will fit right in, and your visitors will be tempted to click on the ads to learn more about whatever is being offered through them. Every time someone actually clicks on the ad, you make a bit of money. The amount is small, but it will certainly add up over time, especially if you have a lot of readers visiting your site on a daily, weekly, or even monthly basis. You can learn more about performance marketing and get started by checking out Clickbooth.
Start Selling Your Own Products
Whether you decide to sell physical or digital products, you can use your blog as a sort of storefront on which you can advertise the fact that people can make a valuable purchase from you.
For example, you can sell digital products like eBooks that expand upon the informative topics that you already discuss throughout your blog and that your fans are already really interested in. Or you could sell your artwork through your blog if you are an artist.
Other options include selling themes, plugins, or apps, as well as offering online workshops or online courses that are educational and fun in nature. You can even sell images and music that are your own original creation and that can't be found anywhere else. These specialized products can carry higher price tags and people will be willing to purchase them from you if they can't get them elsewhere.
Regardless what you decide to sell, just make sure that the products are relevant to your audience, and make sure that the prices are also reasonable for the demographics that you are selling to.
Offer Memberships for Sale
Even though your blog has become famous and is visited so frequently because it provides valuable free content to the public on a regular basis, if you want to go a step further, you can offer really exclusive content only to those members of your community who purchase a membership.
You can charge a monthly membership fee to a special area of your blog that features helpful tips and insider info on whatever topic you are writing about. Visitors will only be able to access this content if they pay for it, but they will have an advantage over other readers who aren't members and don't have access to the same material.
The membership fee doesn't have to be much, perhaps $5 or $10 per month, but, again, if you have a lot of visitors and your blog is really popular, the small amount will quickly add up. The key to your success, though, will be in providing enough free content and enough premium content on a consistent basis to keep everyone satisfied and to keep subscribers enrolled.
As you can see, there are several ways that you can monetize your blog so that you can start earning more income from your hard work.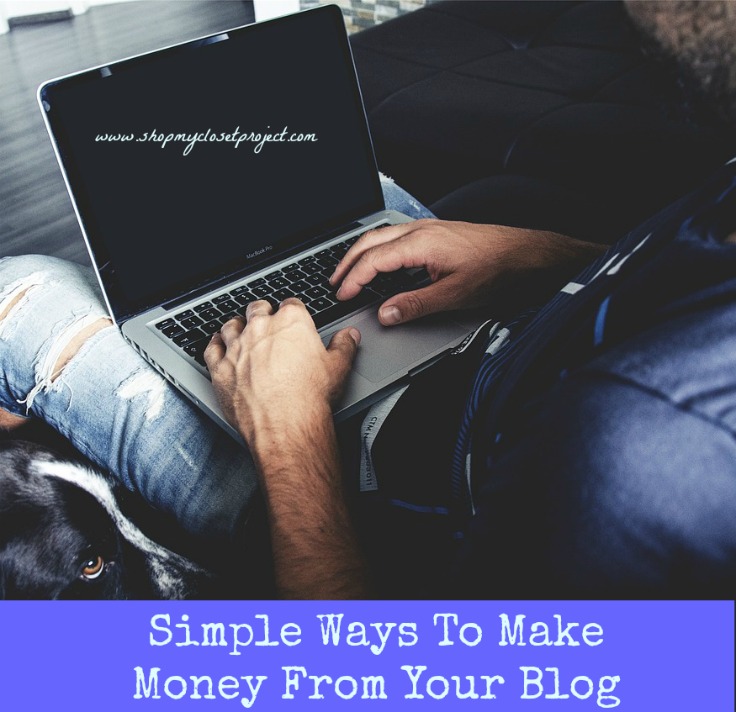 The following two tabs change content below.
I am an obsessive foodie, but not self-righteous with it, love travel, meeting new people, helping you look good, and am freaked out by people who don't enjoying reading...something! Grab a Perrier, read my blog, feel free to drop me a line! Hope to hear from you soon.