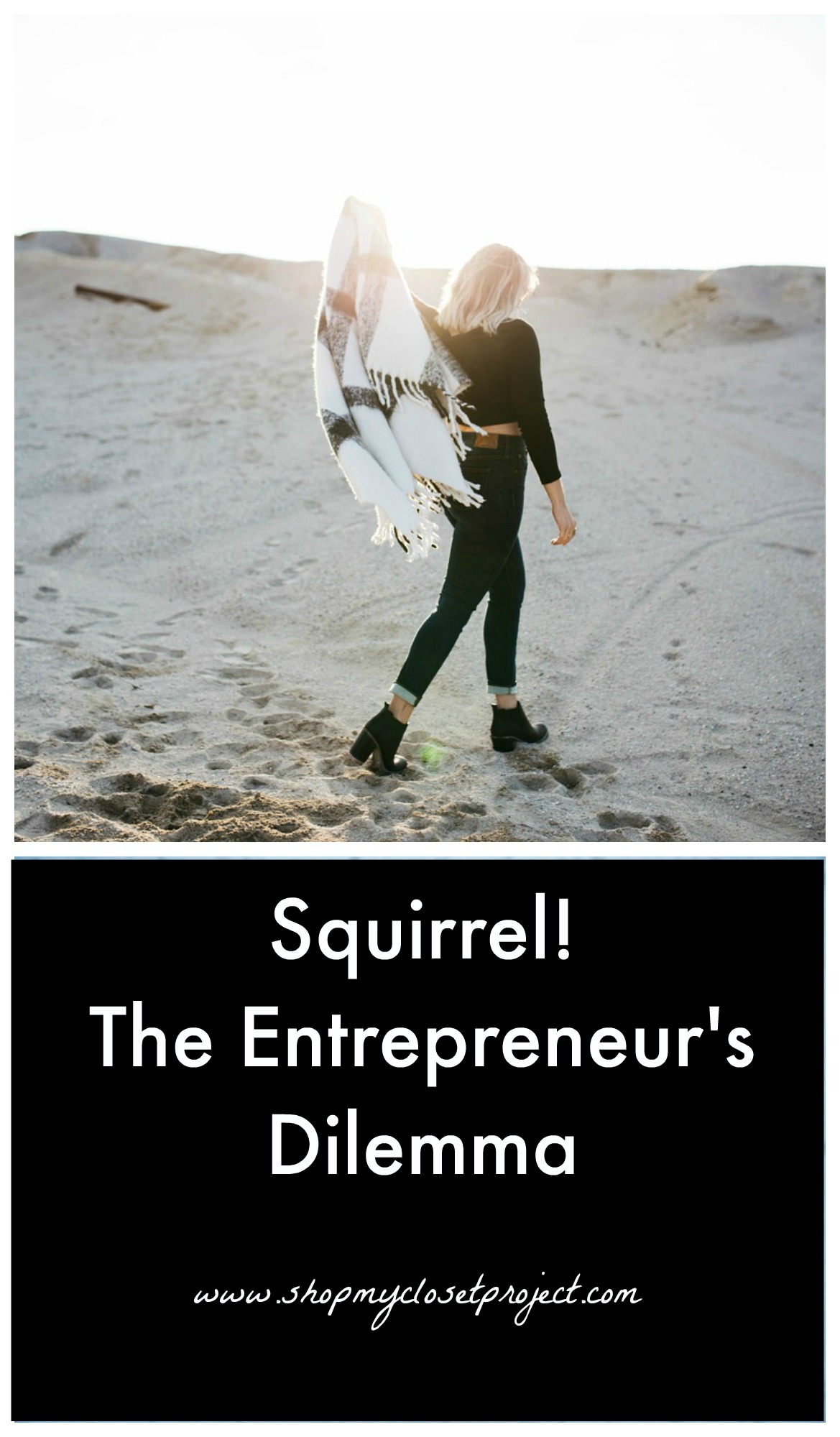 Squirrel! The Entrepreneur's Dilemma
I'm writing this after a day side-hustling in the mountains. I have a fun side hustle that I do as I focus on getting my new business model going. It's a fantastic side gig because we: get to stay in posh mountain resorts, hand out a popular food item, and get paid. It's easy to do and I'm thankful for this hustle.
The time in the mountains is also very soulful in a certain way and I find myself thinking about what really matters to me and what I'm willing to do to make my life happen in the way that I want it to.
Since this winter I've been feeling…different. I'm engaged, excited, and amped up to work on my new business.
I started:
Working through challenges
And the list goes on. I loved the process of educating myself, connecting with other like-minded people and experiencing yet another mental shift. Wasn't this great!? I was working hard towards my professional endeavors, learning from:
Amy Porterfield
Jill and Josh Stanton
Sandy Smith
LaTisha Styles
Jessica Caver Lindholm
And more. I found myself subscribing to any and everything that I felt would help educate me more. I also spent time supporting dear friends who were working on great projects and growing their brands and businesses.
I constantly found myself frustrated that I wasn't having the same results as my friends. Yes, I had recently changed my business model but why weren't things moving faster?
I would contemplate that as I:
Watched Persicopes
Tweeted what people were up to
Answered comments on Facebook
And, the list goes on
Then, one day I was watching Kimra Luna streaming live. I love watching her because she's kind of b$tchy. And, she's brutally honest. And she went on a rant (her words) about emails and questions that she had been getting asking about her results and she basically said the following:
"I took action and that's the difference between me and other people." Dang.
She also talked about how a lot of the information and knowledge that she has benefited from has been free. That's right-she learned from books, webinars, websites, and challenges. Basically, by doing what I've been doing until she decided to take focused action.
Squirrel! 
I was all over the place and while what I was doing has been good-there is a point where you just have to put yourself out there in a way that is scary, uncomfortable and a little unnerving.
In that moment I realized a couple of things about myself and the fact that in my pursuit of constantly learning and preparing I was forgetting to do the most important part of learning anything new: putting myself out there and making mistakes. I was finally tired of waiting in the wings hoping that things would happen I had to begin to take action and stop taking actions that were keeping me from my end goals.
Without making mistakes how was I going to learn anything?  And, if I was present for everyone else-how could I be present for myself? I wasn't necessarily last on my list but I was slowly slipping on to the back of the pack. Well, no more.
Action Jackson
Don't get fresh! For the next 2-3 months I will be very aggressively working on expanding my brand and getting clients. You will beginning seeing less of me in other people's webinars and more of me in my own webinars. You will see me on social media, and just see more of "me" in regards to my brand.
I will be eliminating or aggressively cutting activities that keep me from achieving my goals.
Why now?
Why not now? It's time. Because my amazing tolerance for painful situations has reached its threshold. I am no longer interested in living a life that lacks balance and reflects a lack of belief in myself. How can I help other people believe in themselves if I'm not an example of practicing what I preach?
And to be honest, every day that I delay getting in front of people there are people that I could be helping-and money that I could be making. Also, there are other people who are getting in front of the people I would like to serve. How will people know what I have to offer if I don't share it?
I've even had dear friends gently chide me about getting in front of my brand. They support me in all that I do and want to see me succeed. The Universe was speaking to me and I was beginning to hear it loud and clear.
The final message was from a lovely post that my friend Melanie from Dear Debt recently shared with us. She just moved back from Portland to L.A. She shares that while Portland had never been the right fit for her that being there served a purpose in her life. She summed it up beautifully stating that there are different seasons in one's life. I'm not sure why I've held so tightly to the season that I've been in but I realize in retrospect that I've been letting go slowly but surely from mindsets, people, and habits and that I've done (and will continue to do) the type of self-work that helps you transition from one season to another-especially when the seasons have been as difficult as the ones that I've experienced.
Holding on to what doesn't serve you well takes a level of energy that I'm unwilling to expend anymore. It's time transition to the next level. So with love I say please understand that if you see me a little less often in your Periscopes, webinars, etc. It's not because I don't support what you're doing-it's just that it's time for me to finally shine.
There are billions of people on the internet. Literally billions of people who have problems, concerns, and need support. I just need to connect with a itty bitty fraction of those people to help them move towards their dreams and help me move towards mine.
Watch out, here I come!
Join Me-Tonight on Blab
I will discuss the following topic: Should You Work as a Digital Entrepreneur or Find a New Job?

Have You Delayed Taking Action?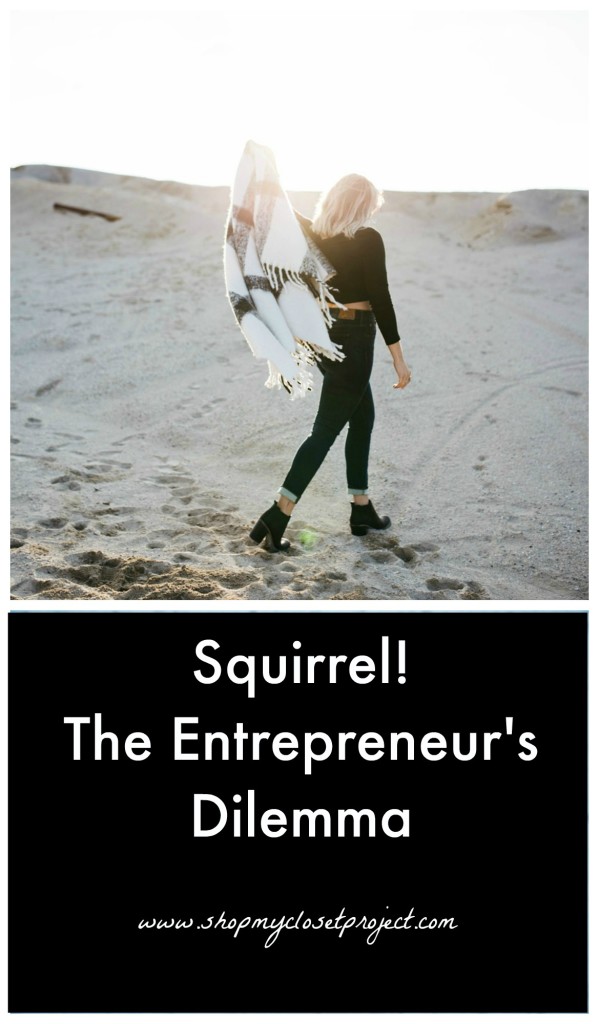 The following two tabs change content below.
I am an obsessive foodie, but not self-righteous with it, love travel, meeting new people, helping you look good, and am freaked out by people who don't enjoying reading...something! Grab a Perrier, read my blog, feel free to drop me a line! Hope to hear from you soon.