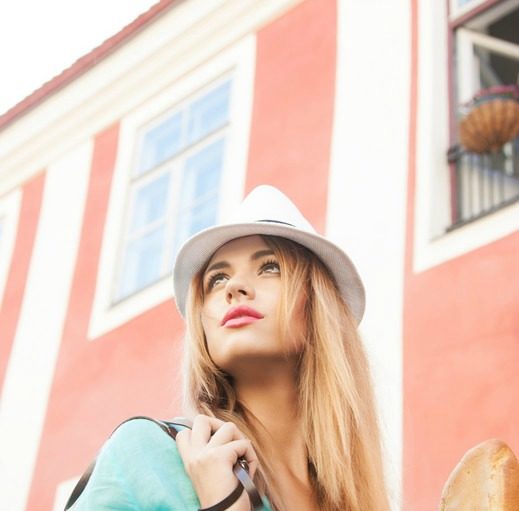 10 Tips to Update Your Summer Wardrobe for $100 or Less
* In order for me to support my blogging activities, I may receive monetary compensation or other types of remuneration for my endorsement, recommendation, testimonial and/or link to any products or services from this blog. Please read my disclosure here.*
I love it when the weather begins to stay warm consistently. There is a point where I begin looking forward to summer nights, summer dresses, and all of the shenanigans that shall ensue during the summer months. I love thinking about my new summer wardrobe. And, I will admit that I want to look cute enjoying all that summer has to offer without going broke. Let's be frank-I live in Colorado where people have #neversummer decals on their cars. Summer is short here so I enjoy it as much as I can. Then, I enjoy winter. Because summer is so short, I don't spend a lot on updating my summer wardrobe. And, after doing a No Shopping Year I know that most people don't notice what you wear anyway.
Your Summer Wardrobe
Is (in my view) a sassier version of you. A little more skin showing, dresses, etc. So, what is a somewhat frugal girl supposed to do? Let me give you some tips!
Closet Cleanout! I know, it's confusing that I would recommend this. But, I am in the process of doing this and discovered that I had some great summer clothes that I didn't really wear last year (not warm enough). Those clothes have been rotated to the front of my closet so that I know that they are there. If you do a closet clean out request a closet cleanout kit from ThredUp.com and hopefully earn some credits towards some new items. Am obsessed with ThreadUp check out the following post for more information: Related Post: How to Look Your Best For Less and Pay It Forward.
Read Magazines or Go Digital-

The next time you're waiting to pay for your groceries quickly check what the upcoming fashion trends are for summer. Never run across magazines? Totally get it! Check out websites for your favorite fashion magazines or fashionistas. *Caution-don't do this for too long or you may end up wanting everything! I've learned this the hard way. Fortunately, summer wardrobes are pretty easy to put together.
Be Creative-Have fun with the clothing that you already have. Mix and match them, take some fashion risks and extend the life of the clothes that you currently have. #free
Signature Looks

-Are a great way to save money. Keep things simple. For some, a signature look embraces simplicity and classic style. Have a white cotton blouse, cute sunglasses, and great sandals? Boom, you're done.
Downsize

-This approach is a little different from the closet cleanout because you're looking to REALLY downsize your wardrobe. Like, by a lot. The fewer pieces of clothing you have, the easier your fashion decisions will be.
ThredUp-Ok, now that you've looked at what you already have, cleaned out your closet, and have checked out the trends you would like for your future summer wardrobe it may be time to pick up a couple of pieces to round out what you already have. ThredUp.com is my fashion obsession. It's an online consignment store that I can't get enough of. Here is my affiliate link and for new users, you will get either $10-$20 towards your first purchase depending on the time of year-enjoy!
Ebates.com

-Don't like thrift clothing? I totally understand! Check out my second favorite way to purchase clothing via Ebates.com. How it works-basically, you log into Ebates.com and then type in the name of the retailer you would like to shop with. Almost every retailer that you can think of is on Ebates. Then you earn money back when shopping My favorite part of Ebates.com is that you can earn $25 (cash) for every new person that you refer to Ebates. Everyone receives an affiliate code when you sign up. Nice! Yep, that link is my affiliate link. No shame in my game.
Don't Go Trend Crazy-Sometimes people lose their minds and end up with 7 pieces of the same trend. Don't do this to yourself! The key is to get items that will last for a long-time and that you can use for as long as possible. If you are loving the stripe trend (for example) get one piece with stripes..maybe two. That's it. You don't want to look like a prisoner.
Say Yes To the Dress

-I love dresses. They are so easy to wear and I always feel fantastic in them. Pair a great dress with: flats/sporty walking tennis shoes, or legit dress shoes and you've changed the look of your dress.
Host a Clothing Exchange-Have friends with great fashion sense? Host a clothing exchange (potluck style) and then swap with your favorite people.
I love it when the weather gets warmer and I have to admit that I have to fight the urge to update my entire wardrobe each time the weather changes. The above strategies keep my wallet happy and have me looking fierce in the summer.




The following two tabs change content below.
I am an obsessive foodie, but not self-righteous with it, love travel, meeting new people, helping you look good, and am freaked out by people who don't enjoying reading...something! Grab a Perrier, read my blog, feel free to drop me a line! Hope to hear from you soon.