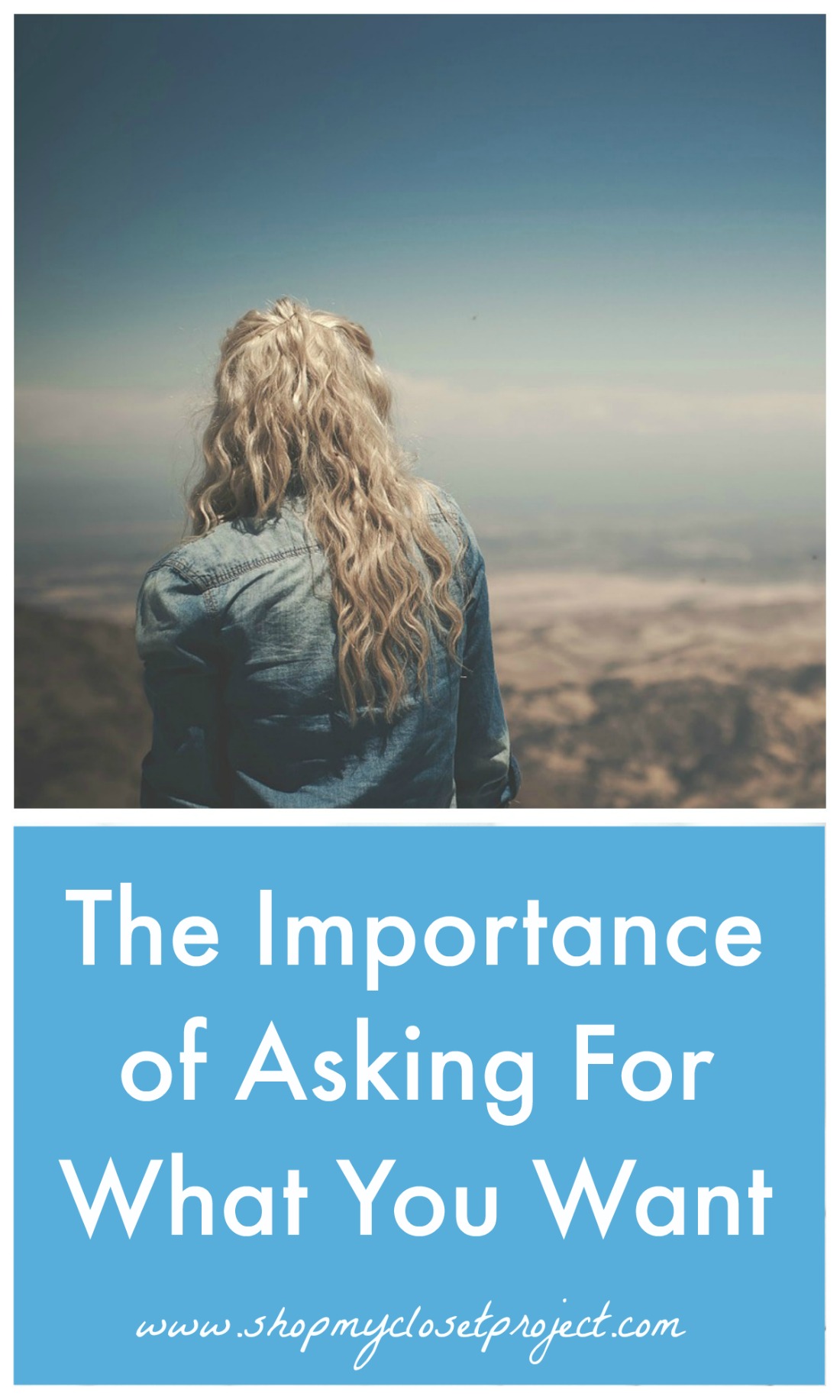 The Importance Of Asking For What You Want
I am a week into the "official" beginning of my second year of working for myself. It was at this time last year that I was making the final journey back to Denver after a two month trek from: Denver-L.A.-Honolulu-Sydney-Melbourne-Sydney-Honolulu-L.A. and back to Denver.
I found myself also going to: Illinois, North Carolina, and Georgia the second half of the year. I spent a lot of time thinking about where I wanted to live, what I wanted out of life, and my professional trajectory.
After a ton of soul searching I decided that Denver was still a great fit for me and the lifestyle that I wanted to live. There were several components that helped me make that decision:
My Personal History

-Is deeply rooted in Boulder and Denver. My realtor was best friends with one of the girls that I used to cheerlead with in High School (we had no idea!) and she brings me Girl Scout Cookies whenever her daughter sells them. Several friends who I traveled with around the world in Up With People have moved to Denver and moved their extended families here and it's awesome to continue to connect and hang out.
Lifestyle

-I love, love, love the ability to hang out in the heat or go Snowboarding on the same day. I love that we enjoy any reason to go to the mountains and relax. I love that the Denver Center for Performing Arts gives me the opportunity to enjoy: ballet, music, theater, and more. While sitting in fantastic seats. I love that Colorado is coming into its own and showing what people who grew up here always knew: it's a great place to live.
My itty bitty property-

Owning a property isn't for everyone and it has a lot of downsides. But, for me, it is my hope that I never rent again in my life. It has given me a sense of security that I can't describe after years of insecurity.
Now What?
For almost 5 years I was in a holding pattern like most people negatively affected by the Great Recession. I was very fortunate to work in higher education which did well during the Recession because so many people returned to school. My department was also doing well because we worked with international students who were receiving amazing full-ride scholarships to abroad and were coming to the program that I worked with in droves. Then, one day after years of preparing as best I could I took the "leap" into self-employment and began working for myself.
The thing is it is one thing to talk about being "self-employed" it is another to actually be self-employed. Last week I shared that even though I absolutely LOVED how most of my year professionally I felt that certain projects and tasks that I worked on left me wanted more. I realized that I had met my primary goal which was to quit my job. I had spent so much time with that as my focus that figuring out what the next challenge would be was a bit overwhelming and caught me off guard. It was time to reevaluate what I want for myself and remember the importance of asking for what I wanted.
The Importance of Asking 
For what you want is a process that people are afraid to be honest and bold with as they think about what they want. When I've been honest about what I wanted for myself not only did I send an intention out into the Universe I began working on subconsciously and consciously  on making what I wanted to happen.
Hey Universe! This is What I Want
As I get further into 2016 I will be honest and say that I want to make huge amounts of money. I want to finally, finally end some of my financial stories that have been going on my entire adult life. I want to manifest a level of financial security that I've never had before and I want to stop being afraid of what that would feel like. I m no longer interested in sabotaging my progress because of fear of the unknown. It's way past time for me to get this done. I want to make $10,000 a month through focused and deliberate hard work and I want to help other people make the transition to self-employment and support them as they work towards reclaiming their life and kicking their crap j.o.b life to the curb.
I am willing to work in any capacity that I can in order to make things happen. Even if that means doing tasks or projects that I don't love for one more year. I worked a job that drove me crazy for 5 years-I think I can manage 1 year of sucking it up and dealing with projects that aren't my favorites as I build what I love.
I realized that I spent years asking the Universe to get me out of the job that I was in and that I wanted to work for myself.  I got what I asked for. Now, it's time to begin asking for something different and it's scary because it's not enough to ask there also has to be action being the ask.
Hard Work + Sending Out Your Intentions=Results
Why are we so afraid to ask for what we want? And to do the hard work? Because at the end of the day with out the hard work you won't experience the results that you're hoping for. It's easy to wish, to want, and to hope-but, without action nothing is going to happen.
The Shop My Closet Project
At its heart is an emotional personal finance blog. I love numbers, charts and budgets just like every other personal finance blogger. But, I've always focused on how my feelings, thoughts, and beliefs affect my money story. I am at a turning point in my personal finance story.
As you know I want to pay off debt, save money, and help others. But, it has been a long struggle to work on the thoughts in my head about money and the role that my emotions, actions, and intentions  play in creating my money story.
After years of doubting myself and my abilities I realize that I am 100% capable of turning my story around. I was able to messily pay bills, earn an income, and put myself out there and make things happen.
Getting Myself Out There
Has been a process. I am a natural extrovert who had shut down over the years. Yes, it can happen to the best of us LOL!  I've started going to Toastmasters and will begin working on my public speaking, I constantly pitch when doing my side hustle, and I've recently forced myself to do Blabs and Twitter chats.
The more I do them the more comfortable I get. It's not enough to want something to happen-you have to put yourself out "there" into the ether. Into the path of opportunity + hard work and luck. It is not comfortable in the beginning but it's so important to push yourself to make things happen.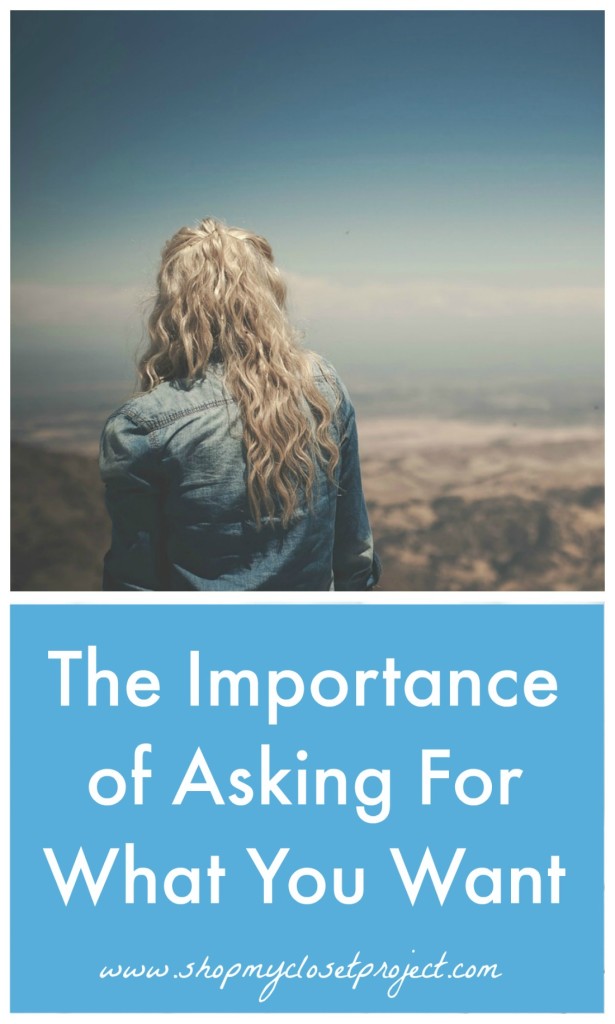 The following two tabs change content below.
I am an obsessive foodie, but not self-righteous with it, love travel, meeting new people, helping you look good, and am freaked out by people who don't enjoying reading...something! Grab a Perrier, read my blog, feel free to drop me a line! Hope to hear from you soon.