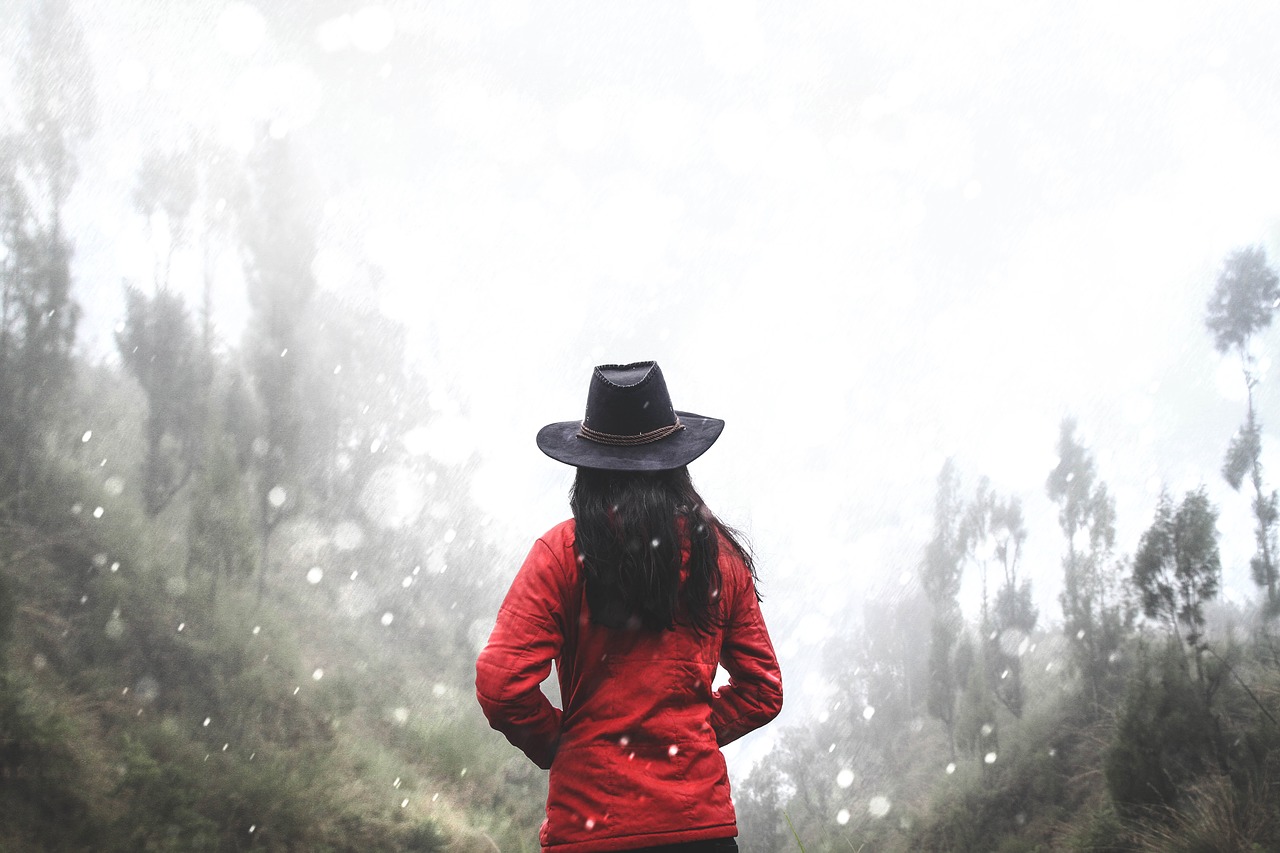 Time for Some Real Talk About 2017
* In order for me to support my blogging activities, I may receive monetary compensation or other types of remuneration for my endorsement, recommendation, testimonial and/or link to any products or services from this blog. Please read my disclosure here.*
As I get older I'm able to look back at certain years and think "dang, that year was ROUGH." Let's be clear 2016 is clearly on my list of years that kicked my butt in all the wrong ways. This is my first post of 2017 and I feel like it's time to get real with you and myself and talk about the expectations that I have for this fresh new year. Cheers to real talk about 2017 expectations.
Finish What I Started
I will be honest and say that I would love to change the name of my blog….but that I've made a vow to myself to keep the name while I wrap up my debt repayment journey. I'm not as close as I would like to be in terms of being finished but I finally have the energy and focus to get it done.
I'm owning the fact that I have not achieved the goals that I initially set out to achieve-pay off my debts and that I got distracted along the way. While I will say that I've done an incredible amount of self-work and that I'm proud of it, I'm just done with my debt. I'm done dealing with it, thinking about it, and being connected to the energy that it takes to deal with it. I am finally really to be done with this process so that I can make space for something new.
If you're a person who finds yourself looking back at what you haven't achieved-I'm right there with you. I also will own that I am my own problem and that I own the results or lack of results that I've achieved in 2016.
Own your results and figure out how you will change them moving forward. Don't browbeat yourself, or look backward and be angry without focus. I'm angry with myself but am redirecting that energy to getting things done.
What's Your Action Plan?
In mid-September when I began to realize that 2016 was pretty much going to be a bust I decided to begin really thinking about creating the framework for 2017. I've set some audacious goals and met them in the past and all of those achieved goals had the same thing in common: I had an action plan and I worked it like a ninja.
There are number of different ways to create an action plan:
Set up systems

-I did not have enough systems in place to grow and stabilize my income as an entrepreneur. I've mentioned before that I'm a little bit hippy so I just relaxed for the last 2 years. Ahem. I did need the rest but I need money too LOL! I've worked on creating systems to grow my business AND meet my financial goals. Fortunately, I am capable of working like a machine when motivated so I am taping into that energy for 2017. I even set up a fun side-hustle for January 1st. I am starting the way that I intend to go.
If you like the SMART system process

-It's the following: Simple, Measurable, Action, Reasonable, and Time-Based then work on setting up your SMART goals.
Connect with accountability partners

– I am now connected with: FinCon, my Mastermind Group,  My Colorado FinCon accountability partners, and my family. They've all got my back. In fact, I think that getting connected with accountability partners who believe and support you is a huge part of achieving the goal. I've found that my accountability partners have provided resources, opportunities, and encouragement whenever I've needed it…without being asked and I do the same for them.
It's all about action

-It pains me to own this. But, talking about what you're going to do isn't going to get anything DONE. I've worked on a number of goals and personal development. It has taken a lot of work. My list of issues/concerns/worries that I began with at the beginning of this blog were so many that I was completely overwhelmed. Now, I'm working on 3 projects. Just three. I can't believe it. No, they aren't easy projects. But, consider where I started:

Dealing with depression.
Extreme stress connected to work.
Extreme commute
Loneliness and lack of community.
Debt
Health was deteriorating. I broke a tooth from the stress, had weekly migraines, was loosing my hair, and had gained weight.
Felt like a stranger in my beloved town
Lack of good financial habits/self-control further complicating my financial situation.
Feeling disconnected from my friends and family.
Love life…uh, what love life? And, thankfully I wasn't dating at this time because I would have attracted some guy who would have made everything worse.
I don't share this list to make you feel sorry for me. I share this list to show you what I was dealing with. I was dealing a ton of epically difficult stuff that took a lot of focus, change in what I was accepting for myself, and getting out of my way. And, no, it wasn't easy.
Here are the actions that I've taken to deal with the issues that I was working on.
Dealing with depression

-I acknowledged that I was depressed. I'm not Super Woman and the number of responsibilities that I had placed on me (especially during the years that my mom was unemployed) would overwhelm and depress any normal person. I now place an extreme focus on self-care and wellness. I am #1 on my list. Period, end of story. You can not drink or give from an empty well. I can't help myself or other people if I'm mentally unwell.
Extreme stress connected to work

-I had to quit the job. It was literally killing me off. When you experience extreme bouts of anxiety, inability to sleep, and heart palpitations every Sunday…it's time to go. I felt very guilty about it because I did love the job for many years and I was paid really well. But, it was no longer where I needed to be and I had felt for several years that I wasn't serving the right people. I am now serving people in Colorado, future entrepreneurs, and people looking to change their finances. Those are the 3 sets of people that I feel called to serve and I love it.
Extreme commute

-Again, I had to quit my job.
Loneliness and lack of community

-I've begun joining groups, showing up and supporting organizations that social movements that I believe in and cultivating my own communities. I love it.
Debt

-Ummm, this one is still pending but I'm not accumulating new debt because I have no desire to ever borrow money again. I just want to pay everything off and continue working with a cash-based budget which is a lot easier to deal with for me.
Health was deteriorating

-I broke a tooth from the stress, had weekly migraines, was loosing my hair, and had gained weight. I now focus on health and wellness every single day. There is no off day for this. And, in light of all of the young deaths of famous people this year I am doubling my efforts to manage my health and wellness. I also purchased an annual gym membership for $225 on Cyber Monday and am beginning to train for my first (and possibly) last half-marathon. This is the only body that I have and I won't let other people negatively affect my health again.
Felt like a stranger in my beloved town

-I kept thinking of a blog idea about Colorado. I would start it and then quit. Finally, I started again and it is my favorite new project. I've met some amazing people as a result of this project and made some money too! In fact, I think that Colorado Luv Hub (my project) will potentially make more money than The Shop My Closet Project.
Lack of good financial habits

/self-control further complicating my financial situation. I'm very proud to say that I've learned how to wait for what I want and pay cash! I think this is huge at this time in history when it's so easy to pay with a card. Learning to manage impulses on things that I want and don't need has been a game changer. In fact, I'm convinced that if most people were able to learn self-control and grow their income at the same time-there would be a lot fewer people in debt. I also embraced financial apps such as Digit (for savings) Ibotta (for shopping savings),  Ebates for shopping rebates, and Personal Capital to notice the patterns in my income and debt.
Feeling disconnected

from my friends and family. I talk to my Grandma almost daily on the phone and try to visit every season (she lives in central Illinois). I try to do something with my mom twice a week. It could be coffee, a hike, cooking dinner, but I need to do something in person with my mom. I try to do something with one of my friends every single week. Again, I keep it easy-coffee, hiking, wandering around, AND kids are always welcome.
Love life…uh, what love life?

And, thankfully I wasn't dating at this time because I would have attracted some guy who would have made everything worse. I decided to remove my profile from any and all online dating sites I may have tried in the past. I hate online dating. LOATHE it because you end up emailing back and forth instead of meeting for 1/2 an hour over coffee and seeing if there is a connection. Now that I've done that I've been meeting more people in person. Huh. And, the Colorado website is a great conversation starter.
In my experience with my action plan I discovered that one fix may help with more than one of of the issues that I was dealing with. So, I still have a couple of big things that I will be working on in 2017 but the list is so much more manageable than when I started.
My advice to anyone who has a long list of issues that they need to work on is to get started today. It may take longer than you expect to work through your list.
The following two tabs change content below.
I am an obsessive foodie, but not self-righteous with it, love travel, meeting new people, helping you look good, and am freaked out by people who don't enjoying reading...something! Grab a Perrier, read my blog, feel free to drop me a line! Hope to hear from you soon.