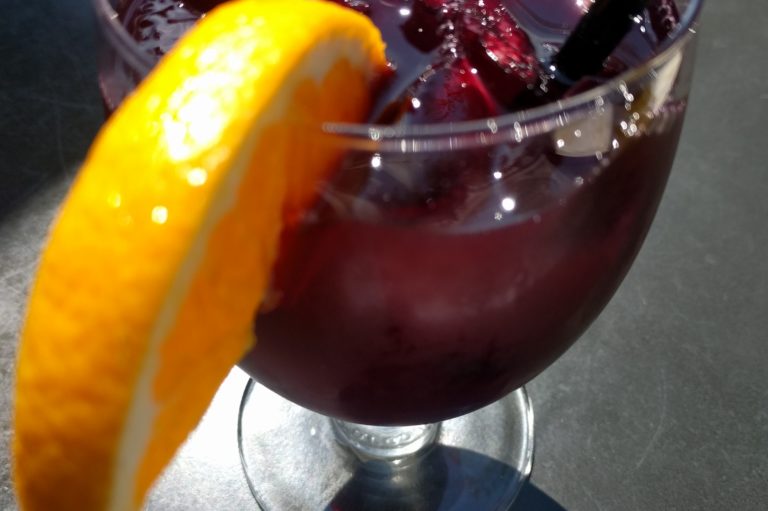 Time To Rework My Vision Board
Ok, grab a glass of wine, or sangria, tea, or coffee. Let's chat. The other day it came to my attention that it might be time to revisit and rework my Vision Board. I spent A LOT of time putting the 2017 Vision Board together. I focused on love, fitness, money, and more. I'm pretty amazed by how many of the items that I wanted to experience or goals that I wanted to achieve have happened.
A few weeks ago, I wrote a post talking about Manifesting vs. The Law of Attraction, how they are different and work in tandem together. It's my belief that I've spent a lot of time focusing on what I want to have manifest in my life through thoughtful, focused, and deliberate action.
It hasn't been easy.
In fact, it has been kind of hard. But, unlike every other time I've tried to work towards these goals…this time I feel prepared and ready to Rock and Roll. Wondering what I've been working towards?
Debt-freedom!

It has taken FOREVER and I believe I have another 2 years to go basically from 2012 until 2019 a seven-year stretch. I should be credit card debt free by FinCon, then I will just focus on paying off my student loans. I'm re-energized and excited about the short-term goal of being credit card debt free by October.
Losing Weight

-No, I don't think I've lost any pounds yet. But, I'm 100% back into getting my fitness on! I've been getting in 10,000+ steps a day because of my lovely FitBit Flex 2 that I wear in the silver bangle. Best purchase ever. I've been taking dance and various fitness classes and having a blast. I am concerned by the copious amount of sweat after each class (I do not glow-I sweat like a pig) but, I'm thinking that by this time next year I'll be looking pretty fierce! I also downloaded the Freeletics app and am addicted to it.  I should also mention that I've also made peace with the fact that if I don't lose the weight but get toned and stay at this weight I am blessed with the body that I have. I just climbed the Manitou Incline in Colorado (listen to my Colorado podcast Square State to learn about the Manitou Incline), I ran a 1/2 Marathon without training (and did ok), and have done some other physical feats that a lot of people could only dream of doing. I am thankful to the body that I currently have that enabled me to do these things. I'm just focused on staying fit and healthy daily. And, I feel great!
Speaking at Podcast Movement

-This was a bit audacious of me…but, I saw an opportunity to share some of what I've learned from all of my years blogging. I'm very excited about this opportunity to share some of the wisdom that I've gained from blogging.  In fact, I'm zeroing in what I've learned throughout the years and getting very intentional moving forward with some blog related goals. Will share more about that soon.
Living a Value Based Budget–I now spend ONLY on what I value. This has made life so much easier. I find myself becoming more and more immune to branding, etc. Unless it's in my "value" wheelhouse.
Cash Budget

-I'm still on the cash train. It's great! I was really afraid that I would backslide into bad habits. I'm happy to say, I'm still going strong.
Hey Girl, Hey…It's July 
Is one of my favorite months because it's my birthday month and it's also a great time to evaluate your year so far. When I look at my Vision Board, I'm taking the time to think about:
What is no longer important to me.
What I've already achieved.
What helped me achieve the goals that I've achieved so far.
And, basically, what my priorities are moving forward. I've zeroed in on what I would like to continue working on.
The Priorities-Next 12 Months
Earning more

-I've had to acknowledge that I had an underearning mindset issue. I deliberately changed the blog to "Michelle is Money Hungry" for a reason. I felt it was a great way to give myself permission to earn as much as I wanted to and not feel ashamed or weird about it. I've set an earnings goal from now until next year. Similar to my No Shopping Year-I'm scary focused. Will keep you posted. By earning more I will be able to achieve my financial goals. Period. I've worked on my bad financial habits, now I just want to earn the cash to finish cleaning up my financial mess and invest aggressively for the future. This also means a focus on growing my business.
The People in My Life

-I'm really, really trying to spend more time with the people that I love. I've done a great job of spending quality time with my mom and friends. BUT, I could do better. Sometimes I "disappear…" Am working on that. Also, I decided to download a dating app (hate online dating) but, I actually really love the app. So, fast and efficient. Will keep you posted on how that goes (so far…going well).
Being present-

It's hard when you have big goals to stay grounded in the present moment. I'm trying to be very mindful that I'm living in this moment now. One of the ways that I focus on be 100% present is by setting aside plenty of time to spend with the people I care about. I do not book multiple events in one day and I am working on listening without formulating responses when I'm in a conversation with people. I also work very hard not to rush anymore. I never knew how stressful rushing around was…until I stopped doing it.
That's literally my list. Wow! I feel a deeper sense of calm and boldness. I'm pushing myself to do some things professionally that I put the brakes on last year because of fear. It's going to be a lot of fun pushing myself personally and professionally.
Is it time for you to rework your vision board? What have you achieved so far? What haven't you done that you thought you could make happen. Look at your board without judging yourself. As the year moves on priorities may change.
Look at this as an opportunity to reflect on what you really want in life.
The following two tabs change content below.
I am an obsessive foodie, but not self-righteous with it, love travel, meeting new people, helping you look good, and am freaked out by people who don't enjoying reading...something! Grab a Perrier, read my blog, feel free to drop me a line! Hope to hear from you soon.