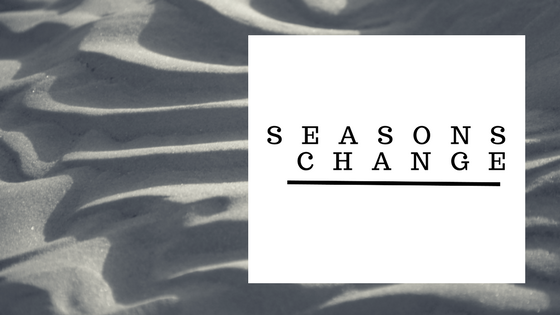 Welcoming a New Season In My Life
* In order for me to support my blogging activities, I may receive monetary compensation or other types of remuneration for my endorsement, recommendation, testimonial and/or link to any products or services from this blog. Please read my disclosure here.*
I love Spring. I love seeing all of the flowers blooming, babies, and baby animals. I love how people (who are pretty happy in Denver) get even happier as the days get longer and they begin to enjoy all of the fun things that warmer weather brings.
Change
It has hit me that I'm in the accelerated part of a change in my life. And, I LOVE it!! I am freaking happy. I feel like my old self again. The girl before life kicked me in the a@@ and rocked my world in all of the worst ways. I feel like going out dancing, to happy hours, traveling, and just having a kick ass time.
I still have debt, I still have sh$t going on, but I've come to realize something that has made a huge difference. I'm a badass. I've survived and thrived during times that would break other people. And, the change that I'm feeling is how I think about life and the tough times that we experience. It's ok to be angry, bitter, frustrated, and ask "why me?" Then, you have to keep on keeping on.
I used to feel like Walter Mitty from The Secret Life of Walter Mitty. That life was happening to everyone else and that I was just an outside observer. I used to feel like I was being punished, that clearly I had done something wrong to have to deal with all the sh$t that I was dealing with.
Broke
Supporting my mom and myself working at Starbucks
In debt
No romance
Overweight
Yep, it was pretty freaking intense. Then, to add insult to injury it took years to work through all of the mental crap that comes with dealing with an extreme negative financial situation. Recently, it feels like the universe has been dropping signs in front of me to make sure that I'm not confused:
My current favorite romance novel had a line it where one of the characters expressed that we have this

one beautiful life.

 
I was watching Joel Osteen this week and he talked about how the hard times are preparing you for something greater.
I've begun to experience some small wins. You know those wins that you need to let you know that what you're working on and dreaming of isn't crazy and that you're on the right track.
I've received feedback from people who have my best interests at heart that makes me feel great about the trajectory that I'm on.
For those of you who are a personal finance journey that has been messy , frustrating, and scary-I want you to know that I'm in your corner. That I've got your back, that eventually, slowly, painfully all of the things that you've worked on to change your life will come together in what almost feels like a tsunami. But, before you experience the tsunami you will be in the slow build up. That time where it feels like nothing that you're doing is making a difference to your finances and your life. It is.
Don't Give Up
Have faith in your process and if your process isn't working for you change it. Find a community that wants you to thrive. Learn ways to feed your soul. Be kind to yourself. Embrace nature, exercise, and self-care.
Don't let mistakes, uninformed financial choices, and stress define how you view yourself. You're more than your financial choices. Continue to dream big, because those dreams will fuel you in a way that will surprise you. Be audacious.
Many people will tell you to focus on just one thing. Here is my view on that, I've worked on multiple goals at the same time but that the most important goal for the moment that I'm in will float up to the top at the time I truly need to tackle it. Then, I continue with my process.
I'm not done yet with my financial journey…but, I'm a hell of a lot closer to the end than when I started. If you haven't started your financial journey yet-what's stopping you?
Need Some Inspiration?
The following two tabs change content below.
I am an obsessive foodie, but not self-righteous with it, love travel, meeting new people, helping you look good, and am freaked out by people who don't enjoying reading...something! Grab a Perrier, read my blog, feel free to drop me a line! Hope to hear from you soon.