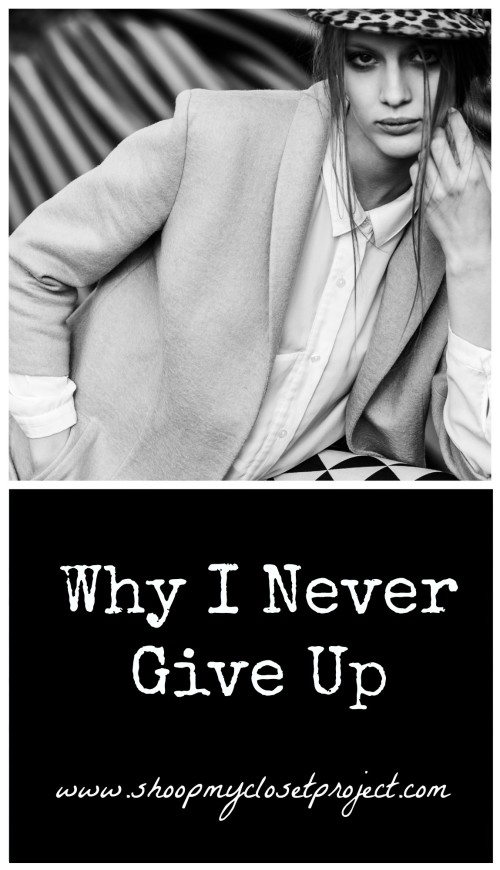 Why I Never Give Up
The last day that I worked at my job of 10 years was December 16, 2014. I am actually amazed that I am now 1 year and 4 months into working for myself. It has been an enlightening, humbling, and mind-blowing experience.
I began my self-employment journey doing work for other people. I did projects such as: writing posts, managing people's websites, social media, and a number of other administrative tasks that come to mind. I didn't enjoy it. I enjoyed being in charge of myself, self-directed work, and flexibility. But there was something missing. I missed being creative, thinking up my own projects, and helping connect people with resources. Basically, I was working the wrong business model. So this winter I had to admit that things weren't working the way I wanted them to work. I was so bored. I wasn't challenged and I wasn't thriving. Things had to change and so I decided to make a profound shift.
The Pivot
I made a huge professional shift this winter with the idea of implementing my new business model mid-Spring. I knew that it was the right shift because I felt the type of excitement that I felt preparing for 2 years to leave my job and take the leap. It's back. I am thinking of logistics, funnels, strategies, and numerous components that make my mind sing! I'm developing products and loving life. I am researching Facebook ads, building tribes, and the list goes on. I've also set a time frame to achieve several goals related to my business.
What Am I Doing?
I'm a Strategy and Logistics Coach for people who are transitioning from their 9-5 to digital entrepreneurship. Interestingly enough, I am using a lot of the skills that I developed and refined in my previous job.
10 years experience-managing extreme logistics for hundreds of people (seriously). This now translates to working my tribe (The D.O.N.E. Society ) and work with my clients. No more than 10-12 a month. Remember, I used to work with 100's of people and I was exhausted.
10 years connecting people with resources-A primary part of my job was to connect people with resources that they were looking for or needed.
10+ years-Event planning. I love planning events and have incorporated an event into one of my coaching packages.
10+ years helping people-I missed helping people. I missed the one on one that comes with helping people. I wanted to hear about people's lives, families, and dreams. I wanted to be a part of that again.
Everyone Is Coaching!
No they aren't. There are a lot of coaches out there but there are a lot of different needs and support that people are looking for help with. There are billions of people out there and at one time or another they are needing help with something. I am just there for the people who need help with figuring out a strategy and the logistics for making the transition from their 9-5 to working for themselves.  In fact, think about the different ways that you've had people help you in your life:
Here's my list of people who help me with different things in my life:
Yoga instructor-fitness
Dance Instructor-fitness
CPA-money
Pinterest Mentor
Blogging Mentor
Business Mentor
My Mom-life and frugal mentor
My Grandma-life and frugal mentor
You get the picture. Each one of us has a number of different people working with us on different components of our life. We work with them because they either: are hyper focused on that issue, super passionate about, and gifted in. Also, if you check out the ENFJ personality trait it is not surprising that I gravitate towards this type of work.
Why I Never Give Up
I've had a hard time.I have not had as easy a life story as I would have liked but because of the hard times I am able to share how to work through the hard times. Because of these experiences I won't give up. Having to support both myself and my mom for years I have developed a tenacity that sometimes gets missed when people are getting to know me. Yes I am bubbly but I'm tenacious. Sometimes in a really scary way.
The years that I supported myself and my mom were the hardest of my adult life. I lived with constant fear and anxiety and worry that we would end up on the streets. That's something to really be afraid of.
Many people would consider having to do a huge professional pivot more than once in the last 2 years the worst thing ever. Or, they would feel like quitting. I don't. I look forward to the challenge of making things work. Of using myself intellectually, of proving that I can. I am used to proving people wrong. Reinventing myself won't be easy but it sure in the hell won't be as hard as what I've dealt with before.
I have no desire to ever go back to traditional work so I am looking forward to making this new chapter work. Loving this new chapter in my life.
Quitting is not an option.
Hang Out with Me!
If you are in the process of transitioning from your 9-5 to digital self-employment or online entrepreneurship check out my closed Facebook group: The D.O.N.E. Society. This week I am running a free webinar: What Should Your Future Business Be? How to Leverage Your Offline Skills. Wednesday, April 20, 2016 8:00 p.m. MTN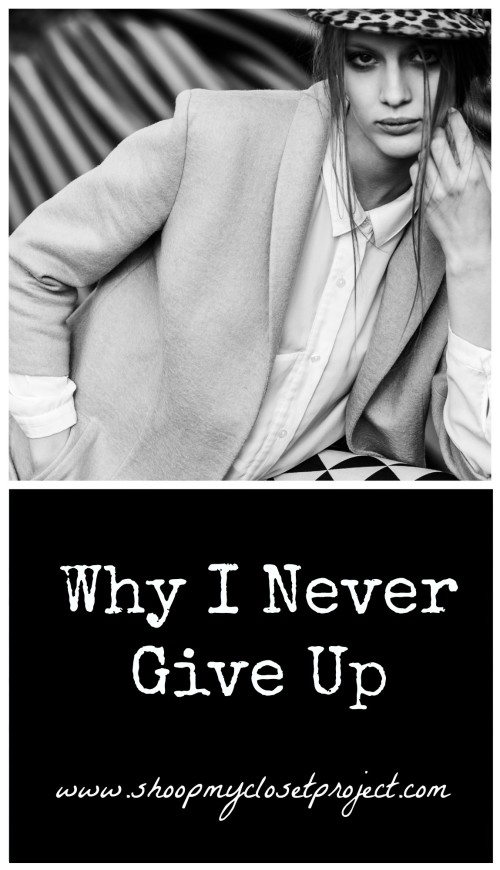 The following two tabs change content below.
I am an obsessive foodie, but not self-righteous with it, love travel, meeting new people, helping you look good, and am freaked out by people who don't enjoying reading...something! Grab a Perrier, read my blog, feel free to drop me a line! Hope to hear from you soon.