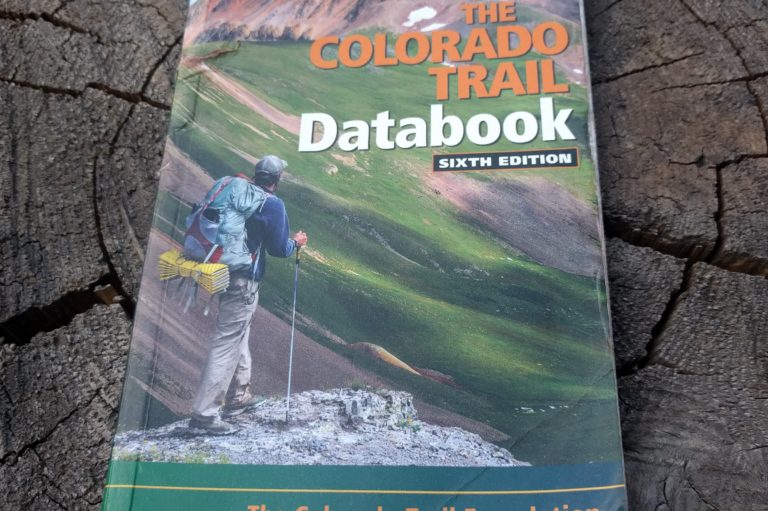 The Surprisingly High Cost to Have a Wild, Eat, Pray, Love Experience
* In order for me to support my blogging activities, I may receive monetary compensation or other types of remuneration for my endorsement, recommendation, testimonial and/or link to any products or services from this blog. Please read my disclosure here.*
For the longest time, I've been drawn to the idea of getting away and having an epic experience where I "find myself." Movies like: Under the Tuscan Sun, Eat, Pray, Love, and Wild were rewatched occasionally with an obsessive sense of wonder. In the back of my mind, I would wonder…what if? What if I decided to go abroad for an extended amount of time as a way to reboot my life? I feel like it's long past time to get wild.
Well, I'm actually pretty happy with how things are going (for the most part) but I would keep thinking about the fact that I've lived a pretty…risk-free life for quite awhile now and that I'm itching to take a new risk that will help me grow personally and professionally.  Finally, I've figured out what that challenge will be.
The Colorado Trail
For those of you who know me (or, have followed my blog for awhile) you know that I live in Colorado. I'd heard of The Colorado Trail…but, I thought of it the way that New Yorkers may think of some super visited tourist attractions-they're out there, but typically haven't had a chance to visit it yet.
The Colorado Trail is over 500 miles through the backcountry of Colorado. It is separated into different segments, starts in a town adjacent to Littleton, Colorado and ends in Durango, Colorado. It is a high altitude trail but I am able to train at altitude because I'm already here.
The Colorado Trail was a walk-thru trail that I hadn't really thought about because everyone always talks about:
The Continental Divide Trail
There are a number of amazing regional trails throughout the United States and the world that would be hikers can choose from. I chose the one that has been on my doorstep the whole time. You're probably wondering why I decided on the Colorado trail?
My $40 Posh Hostel 
That I stayed at in Breckenridge last week was a stop for people on the trail. As I sat in the main room in front of the fireplace, I was completely fascinated by the stories that people were sharing about their adventures on the trail. They would unpack their hiking backpacks and then repack them with meticulous care after having received their resupply boxes at the hostel.
I loved talking to the 60-year-old woman with Multiple Sclerosis who was hiking several segments to prove that she can. There were two extremely handsome guys who shared how they worked jobs that allowed them to embrace adventure and "collect" these epic experiences as often as possible.
One of the reasons why I still love staying in hostels is that you're able to actually meet people and have conversations about any and everything. But, I don't stay in just any hostel-I have standards Check out my post on "7 Ways to Have a Great Hostel Stay When You're Not 20 Anymore" to check out my process.
This slideshow requires JavaScript.
Wild
Inspired and intrigued me, but I had no idea how expensive having one of these moments would be. I have a ridiculous amount of gear for everything BUT camping (even though I do go camping). As I began researching the trip I started getting some serious sticker shock.
Having a wild moment was going to cost me some serious bucks. Let's walk through a partial list of the equipment needed to do a walk through the backcountry of Colorado.
Let's do this. You might faint.
Camping Stove and dishes $30
Fuel: $11
Sleeping bag: $40
Sleeping pad: $30
Hiking Shoes$115 (actually have a pair)
Mini Campons-$70 (already have these)

Wow, just wow, that's a lot of money.
Not Included:
Resupplies-you have to eat and you can't carry it all with you.
Hostel stays after each segment, I paid $40 for my night at the hostel in Breckenridge.
Shipping expense-you have to ship your resupply boxes ahead of you.
Fuel-You can't carry all of it with you.
Training runs-I will go on some mini-trips before doing the entire trip.
Socializing at the different stops.
As I looked at the expenses I just thought…do you have to be rich in order to find yourself? Get lost in a forest? Or, have a transformative experience in nature? I leave that up to you to decide.
The Plan
Fortunately for me, I do have a ton of friends who have gear. The problem is that I plan on doing the entire trail which will take me around 5 weeks to hike. In order to afford this I have to focus on a financial strategy.
Black Friday Deals-I plan on checking out those deals and hopefully getting a good deal on some of the items that I will need.
Used gear shops-There are a ridiculous number of used gear shops across the state. Depending on the time of year, there may be a ton of gear to choose from. I plan on looking for gear in October, right before the ski season starts.
I'm trying to figure out some way to earn affiliate income and use that to purchase my gear. Will keep you posted.
Do my research! I plan on researching everything about the trip from now until I go. There are also a number of Facebook groups that I can join and ask a ton of questions about everything related to the trip.
I'm so excited to walk the Colorado Trail and I also am excited to inspire other women and people of color to do something like this. I live for these types of challenges and have already begun preparing. Each day I walk as much as I possibly can with the idea of building up my endurance prior to the trip.
I measure my steps using my Fitbit Flex and I'm obsessed with my bangle upgrade and wear it daily. It's so cute (not cheap to upgrade it-but, I wear it daily). And, I meet my steps goal daily.
Have you considered having a Wild, Eat, Pray, Love Moment?
How much would you pay?
The following two tabs change content below.
I am an obsessive foodie, but not self-righteous with it, love travel, meeting new people, helping you look good, and am freaked out by people who don't enjoying reading...something! Grab a Perrier, read my blog, feel free to drop me a line! Hope to hear from you soon.