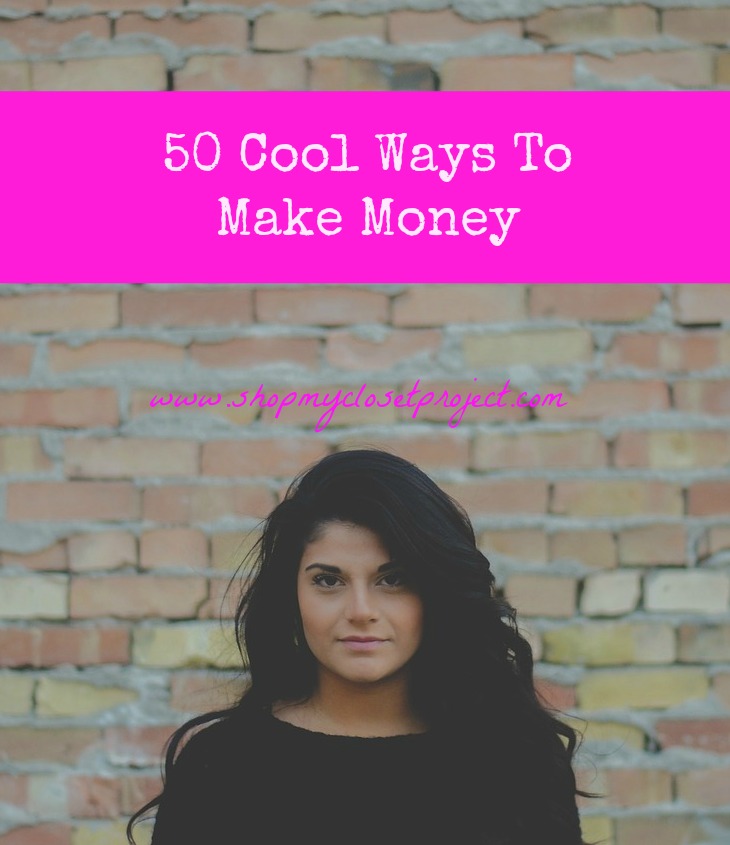 50 Cool Ways To Make Money That You Should Consider!
I am constantly amazed by how many ways there are to make money. In fact, there have been moments when I've observed people making bank doing things that I've never considered. From the mundane-selling rocks, to the disturbing-selling your own poo, and to the naughty-selling the ever available sex tape (a la Kim Kardashian).
So, I spent some time thinking about addition ways to make money that don't make me gag, require me to wear clothes, and aren't taping into unexplainable purchasing behaviors-like buying rocks.
I came up with a list of 18 ways to make money and found an additional 32 Legitimate Ways to Make Money From Home shared by The Penny Hoarder. Making a total of 50 cool ways to make money that you should consider if you're trying to amp up your side hustle!
The List
Brand Ambassador

-I love being a Brand Ambassador. Basically, you are hired to market an item, product, or hand out swag while building brand awareness for the organization you're working for that day. Earnings typically start around $17 an hour.
Comic Con Booth Attendant

-Denver now has the third largest Comic Con in the United States. If you're into science fiction this is the event for you! It's also a fabulous place for people watching. This event typically runs about 3 days and depending on the booth you can earn several hundred dollars a day.
Dress Up As A Zombie

-Yes, I dressed up as a Zombie and passed out fliers for the Zombie Crawl in Denver. I can't do it again because I'm just too grossed out by Zombies. But, I was PAID to be a zombie. That's pretty hilarious. And I made $100 bucks.
Social Media Tutor

-There are people who still don't understand how social media works. You can teach them…if you're patient. It's up to you to decide what to charge.
Run Errands

-People are busy or people might have physical disabilities and need some support. You can run errands and provide some support for homebound individuals.
Speed Dating Host

-Yes, you can get paid to help people find some love…or a hook up! These events last 2 hours and usually pay $100 to hosts.
Festival Helpers

-It is now summer and festivals are happening almost every weekend. Vendors are looking for help manning their booths! Pay is usually $10+ an hour. (lots of standing) You might end up selling items, pouring drinks, or sharing information to attendees.
Yard Work

-My previously dead (for 4 years) yard is now a gorgeous lush pelt of green due to the crazy rain in Denver for the past month. I now need help tending my yard. Usually teenagers walk around my neighborhood asking to be hired to work on our lawns. I think that's great!
Jury Duty Focus Group

-These are awesome! You just listen to a case and react normally as if you were listening to a real case. Pay is usually $75 and up plus snacks!
Ghost Writer

-Sometimes people need content but don't have the time to write it. The Ghost Writer writes it and the other person gets the credit. So what-you got paid!
Race Helper

-There are a ton of running/biking/etc races out there. It takes a lot of people to run a large race. Sometimes helpers get paid in entrance fees, swag, or they just get paid.
Editor

-Edit papers/copy/blog posts for other people or organizations.
Production Fit Model

-I just saw this yesterday on Budgets are Sexy. Who knew you could make money doing this! Too bad I'm a shorty.
Blogger-

Yes, you can make money blogging. But, it takes A LOT of hard work and time to make that happen.
T.V. Show Tester

-I probably have the wrong name for this but I was paid to watch a hilarious t.v. show and share my reactions to it.
Instagram Store Owner

-Apparently you can use Instagram to sell your stuff! That makes sense because you just have to show pictures with prices.
Rickshaw Driver-

These tend to be in cities with tight centralized downtown areas. You do have to pay rent on the rickshaw.
Puppy sitter

-I'm not an animal person but I do LOVE puppies!!!
I hope that you've discovered some new ways to make money with 32 ways to make money from the comfort of your home! Good luck with your side hustles.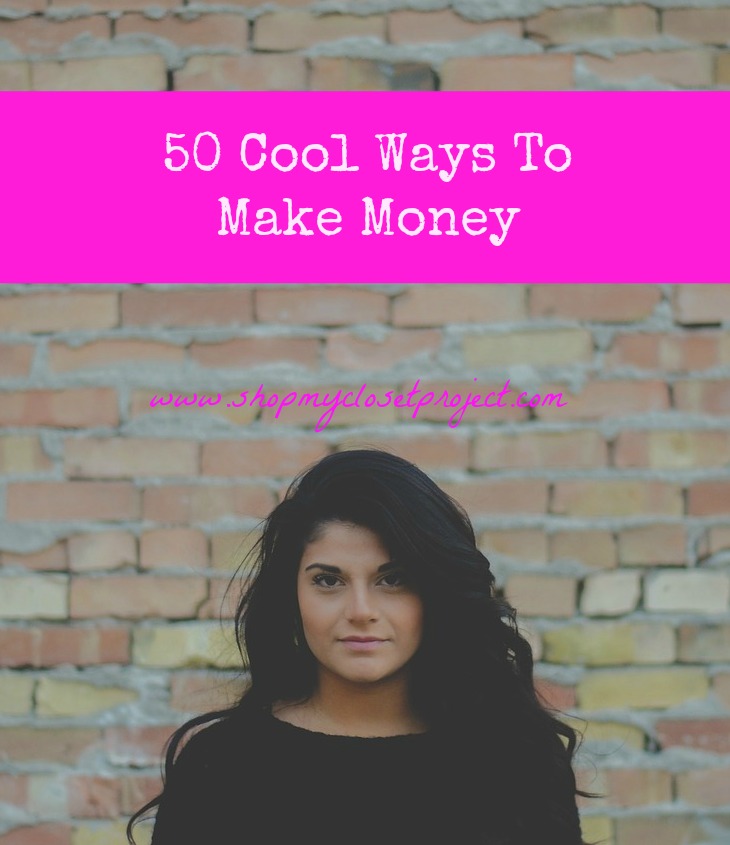 The following two tabs change content below.
I am an obsessive foodie, but not self-righteous with it, love travel, meeting new people, helping you look good, and am freaked out by people who don't enjoying reading...something! Grab a Perrier, read my blog, feel free to drop me a line! Hope to hear from you soon.