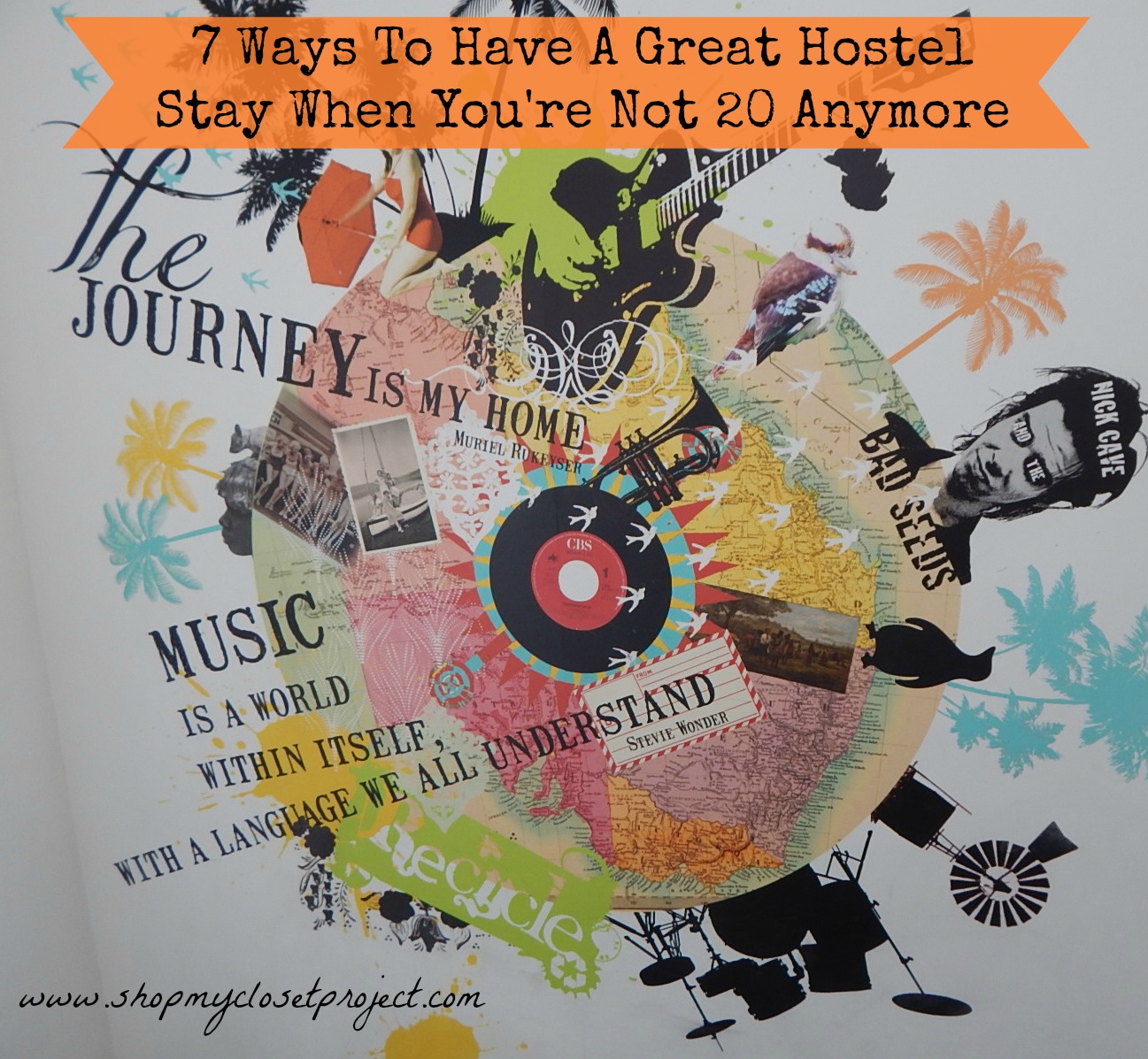 7 Ways To Have A Great Hostel Stay When You're Not 20 Anymore
I am currently traveling abroad. As part of my trip I've stayed in both my friends' homes and in youth hostels. I am long-time supporter of staying in youth hostels, but let's be honest. After you pass about 27 years old you what you want changes in terms of accommodation and you may need to approach frugal accommodation a little differently.
The current hostel that I'm staying in has a very surprising mix of young peeps and retirees. I'm serious. I've never been in a hostel with a 50/50 mix like this before and it's a very interesting experience. It's lively enough that the younger set is happy, but calm enough so that the retirees don't get upset with the younger peeps.
I've had a very positive experience staying in hostels and have set up some systems so that I can have a fun, restful, and inexpensive trip abroad. I have stayed in hostels in the U.S. but the majority of the hostels I've stayed in have been overseas.
My favorite hostel was one that I stayed in Paris. I was at that hostel for almost 3 months! While I studied French. I am still friends with people from that time.
I do enjoy staying in hotels, but my favorite hotel chain-W Hotels is waaaayyyy too expensive for me to stay in on a regular basis (if you have a groupon for the Miami location let me know) so, I am more than happy to stay in hostels if it means that I'm to travel longer and save money.
Whenever you're traveling the amount you pay for accommodation can make or break your trip. If you're like most travelers then you will spend a majority of the time outside of your hotel/accommodation. As long as it's located in a safe place and is clean and quiet-who really cares that it's a hostel? Check out my list below:
7 Ways To Have A Great Hostel Stay

:
Read the reviews!

You will be able to figure out a number of things from the review. Words such as: lively, or phrases such as "Great Party Atmosphere" mean just that-the hostel will be lively, loud, and a lot of fun. If that's not what you want then avoid that hostel.
Room Size-

Stay in a single or in a shared room with the smallest number of people possible. More people=more problems. Most of the rooms that I've been in have had 2 other roommates. That's enough. Also, I would avoid mix sex rooms like the plague. They get rowdy.
Shared Bathrooms-

If you can't share a bathroom, then get a room with a bathroom connected to it, or a single with its own bathroom. They will still be substantially cheaper than a regular hotel stay.
Location, Location, Location-

You want to be close to downtown (city center/central business district) but not too close because those hostels usually get pretty rowdy, and are a little more expensive.
What Does Your Hostel Offer?

-A lot of hostels will have ongoing events, assist you with booking a tour, have restaurants, travel assistance, pools, laundry rooms, etc. Check out the website, then email about anything that you don't see listed on the website that you're hoping will be at the hostel.
Does It Have WiFi-T

his one is huge. WiFi has NOT been as accessible as I would have liked in Australia. I had to figure out a different place to go for good WiFi access as you couldn't go to Starbucks or other coffee shops and work for awhile as easily as you can in the States. Having Wifi access at the hostel has been helpful…but, not as fast as I need.
Can you "get over" your age?

Some people depending on how they feel about age really can't get over their age. You know what I mean? They are always going on about it. If you can't thinking about your age and why am I at a youth hostel at this age-then don't bother. My roommates ranged in ages from 19-65 years old. They were all very sweet (with the exception of a weird French girl) they all had interesting stories to share and we all had something in common: travel
The current hostel that I'm in has family rooms, chairs for infants, a pool and sauna, laundry facilities, WiFi access, a restaurant, a travel agency, and is located by a major transit hub. I am paying around $30 a night (U.S. currency is strong) and there are kitchen facilities as well.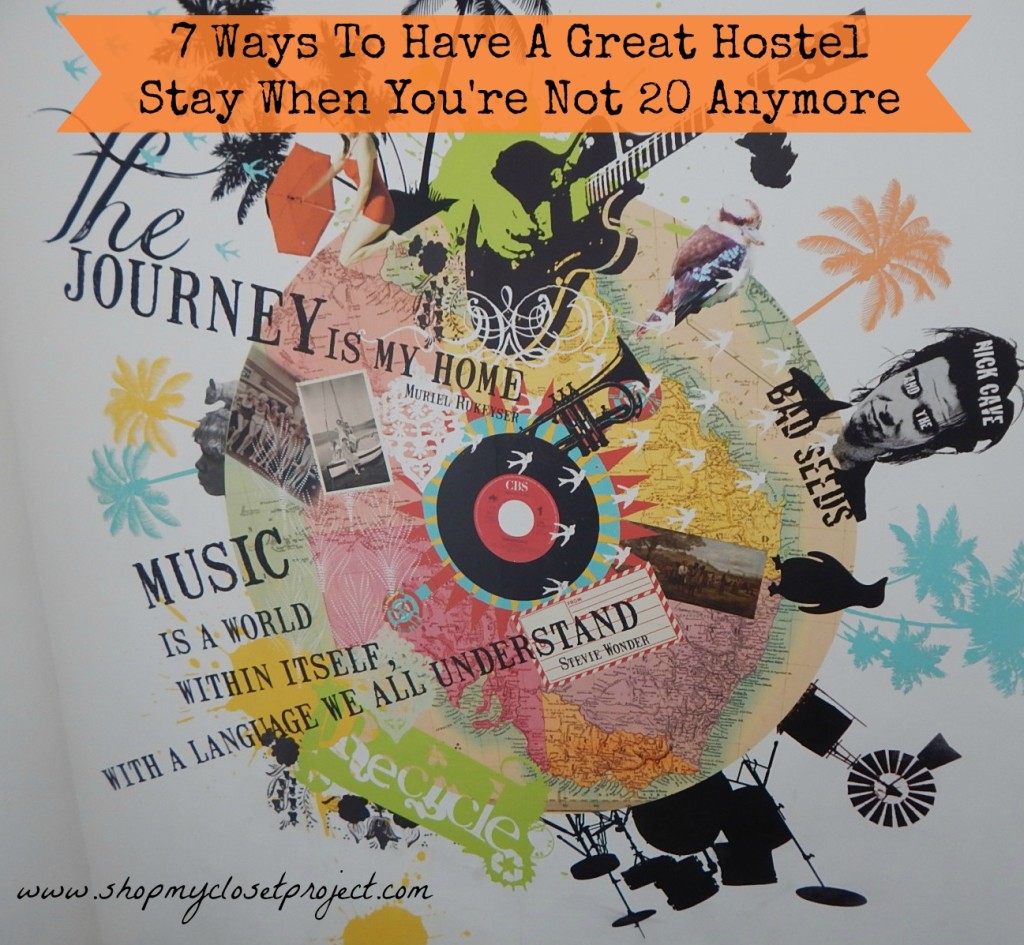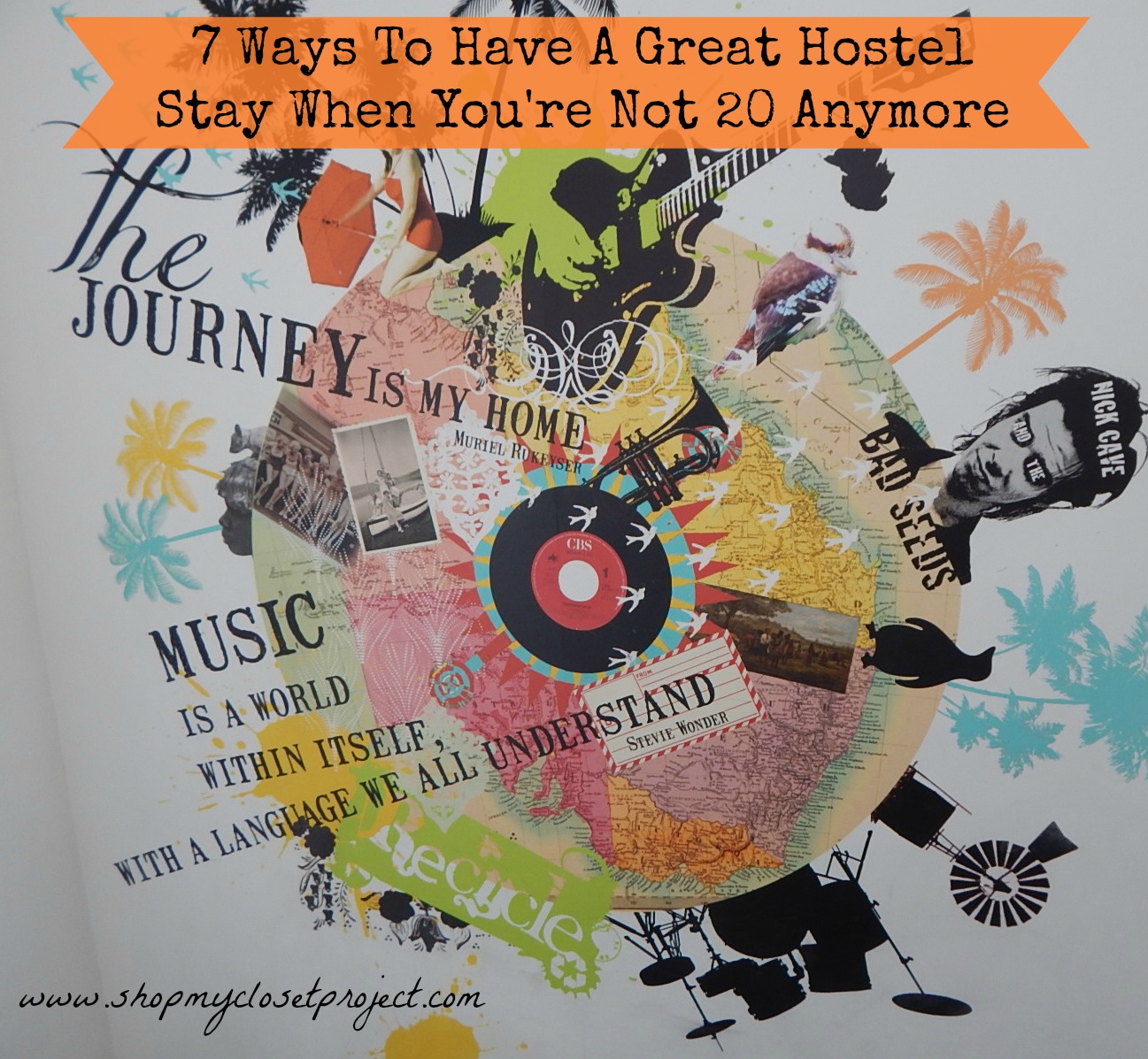 The following two tabs change content below.
I am an obsessive foodie, but not self-righteous with it, love travel, meeting new people, helping you look good, and am freaked out by people who don't enjoying reading...something! Grab a Perrier, read my blog, feel free to drop me a line! Hope to hear from you soon.