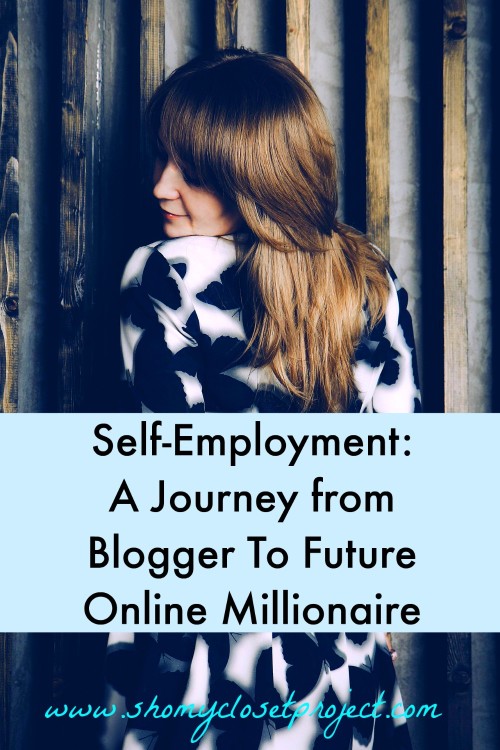 Self-Employment: A Journey from Blogger to Future Online Millionaire
* In order for me to support my blogging activities, I may receive monetary compensation or other types of remuneration for my endorsement, recommendation, testimonial and/or link to any products or services from this blog. Affiliate links will have an asterisk (*) next to them. Please read my disclosure here.*
Four years ago I began my blogging journey. I just needed a place, an outlet to share my fears, my concerns, and to connect with someone, anyone, who wouldn't judge me for the money mistakes that I found myself in due to my own personal habits and life happening.
I talked about my debt, my delaying certain big life decisions along the way, and worked my way out of the fog that I was in mentally.
Did I mention that I was depressed too?
Life had handed me some rough cards and I managed dealing with them the best that I could at the time. When I began blogging it was hard for me to imagine that in four years I would be taking audacious risks and taking action to make my life better…but on my terms.
Before I go any further-if you're wanting to start your own blog check out the following post. 
As time went on I started to notice a trend the longer a person blogged the more likely it was that they began their own business, or side-hustled like a rock star. Initially, I thought this trend was specific to personal finance bloggers (the niche I'm in) but upon further examination I noticed that it didn't matter what niche-people were taking the leap in droves into the unknown and starting their own businesses many were doing better than what they had been doing in previous roles-which at the time that I left my job would have been just fine by me! 
However
What began to amaze me was how people's online endeavors grew over time. It was amazing. And so I began to study the process. I joined a Mastermind group, I paid for different blogging courses such as the Elite Blogging Academy (affiliate link) and I spent time learning, really  learning about the craft that is blogging, online marketing, and spending a lot of time thinking deeply about the notion of value.
I asked myself what value did I have to share/give to my readers after years of sharing my story? It wasn't until I began feeling very strongly about sharing my complete financial story about my mom losing her job, about me working at Starbucks to support us even though I had a Master's Degree and being swept up in a financial storm that sometimes felt would destroy my spirit.
I Survived The Storm
And, it was finally the moment to share the rest of my story. Of stress, of fear, of learning how to manage very little money, of working through that, and discovering that I am not alone in experiencing a situation like the one that I did.
For me to become self-employed as a result of my blogging journey and say with a straight face that my trajectory is from weekly blogging to future online millionaire is a bit miraculous and amazing. I'm not talking crazy talk.
I'm Setting An Intention
And putting the hard work into it. Maybe I won't become a millionaire via my online endeavors. But, I will become a millionaire after paying off my debt and investing my former debt repayment money into stocks.
Many bloggers figure out the key to earn money via their online endeavors. Recently I've quadrupled my page views, grown my affiliate income, I have every intention of seeing this though and helping as many people as I can in the process. I want to start a movement, a community, and a place for people who:
Are doing well financially but the people in their lives don't support or understand their dreams.
Need resources that come from being a part of a community.
If you think I'm crazy spend some time studying, really studying, what successful online entrepreneurs are doing. Check out the following bloggers for inspiration:
I actually know 3 people on this list and knew them when they basically were at the beginning of their blogging journeys. I think I've cracked the code and will keep you posted. It's going to b a wild ride but if I can survive the hell I've gone through I truly believe I can rock this! Wish me luck.
If you're thinking about working for yourself don't forget that you also need to save for the future. Check out my process HERE! 
Self-Employment:
A Journey from Blogger to Future Online Millionaire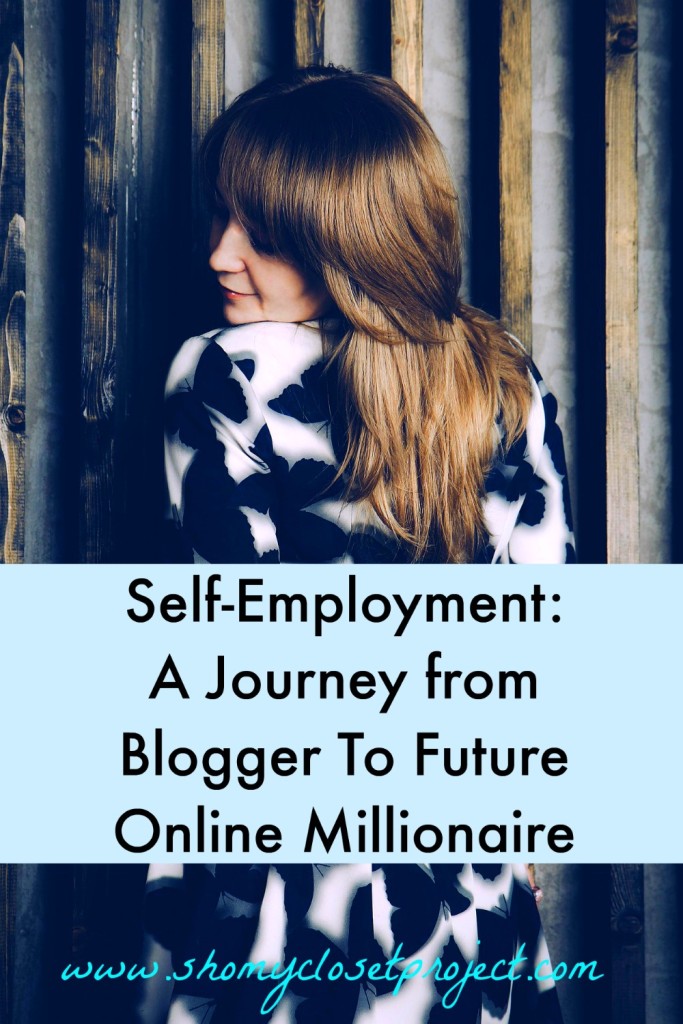 I started a blog, I changed my life, and imagined more for myself. It hasn't been easy but I'm making it happen. If you're interested in starting a blog check out my post on How To Start A Blog, Change Your Life, and Find Your Tribes. I use Bluehost and if you click on my affiliate link you can host your blog for $3.49 a month. See How You Can Set Up a WordPress Blog in 15 Minutes 
Please note: I may receive some compensation if you use purchase a package through this link
The following two tabs change content below.
I am an obsessive foodie, but not self-righteous with it, love travel, meeting new people, helping you look good, and am freaked out by people who don't enjoying reading...something! Grab a Perrier, read my blog, feel free to drop me a line! Hope to hear from you soon.