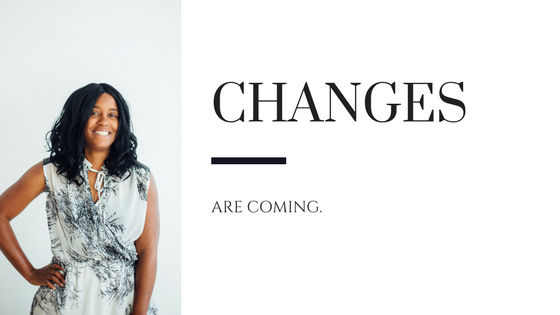 Changes Are Coming
I decided to wait before writing this post because sometimes inspiration and ideas strike when you least expect it. I was walking in my neighborhood park and I had to acknowledge a feeling that I've been having for awhile…I'm ready to change The Shop My Closet Project.
5 Years
I've been blogging as The Shop My Closet Project since 2012 and I'm very thankful and blessed that I started this project. It has truly been a lifeline for me and a great way for me to share all of my thoughts about finances and life.
Seasons Change
It's not lost on me that I'm writing this post on the first day of Spring. It's a slightly overcast 80-degree day in Denver and I'm blogging from a lovely coffee shop in the LOHI neighborhood of Denver.
It's time to change the name of my blog. For reasons lost on me people never understood the concept of shopping your closet and using what you have. In fact, in the past five years I can count on my hands how many people understood the concept immediately. Want to guess? I had 5 people totally "get" it.
Sigh.
But, even if they did understand the concept after 5 years it's just time to make some changes. So, I'm hoping to get the name of the site changed and launched by May 1st. I love the new name and the concept is still basically the same: single women, between the ages of 29-49 who love travel, organic stuff, and pursuing debt and financial freedom. But, the blog will be a lot more obvious about who I'm focused on and my financial philosophies.
After 5 years of working on my financial mindset, I've changed as a person in some pretty significant ways that just aren't obvious on the blog right now. I want to share those financial mindset changes and I want to start a movement to empower women to take charge of their financial lives.
I drank the Kool-Aid.
I've also mentioned that I have a goal of being debt free by July 24, 2018 (my birthday). As part of the changes to the blog, I will be sharing passive income goals and reports. When I talk about earning money from my websites (I have more than one) I'm talking about the following:
Affiliate income (my favorite)
Sales of digital products that I produce (my second favorite).
Monetizing Girl Gone Frugal (again) my podcast. That name will stay the same.
Public Speaking (not passive)
I do not include the following types of income that a lot of bloggers tend to include in blogging earnings:
Passive Income has long been my primary focus but I must admit that I haven't focused on it in the way that I will be moving forward.
I'm excited about the changes coming up and I think that these changes will help me grow my income and connect with more readers.
Change is Good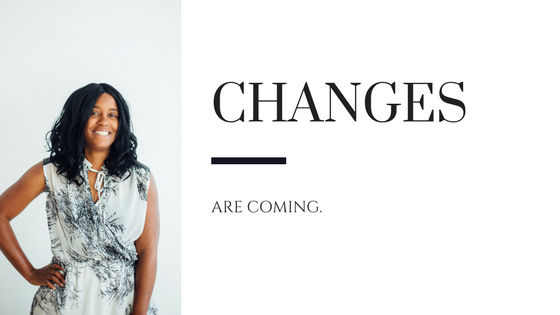 The following two tabs change content below.
I am an obsessive foodie, but not self-righteous with it, love travel, meeting new people, helping you look good, and am freaked out by people who don't enjoying reading...something! Grab a Perrier, read my blog, feel free to drop me a line! Hope to hear from you soon.