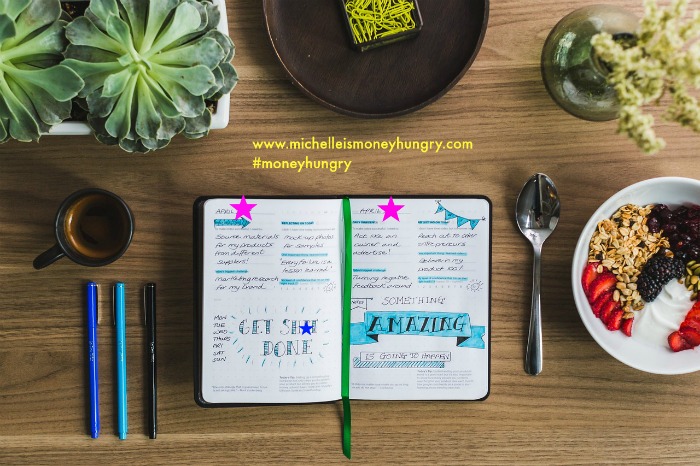 Why Is Consistency So Hard to Achieve?
I'm in the process of changing my life. It has been an exhausting, long journey. There have been moments where I've made several steps forward. There have also been moments where I fall several steps back. In the 5 years that I've spent working towards debt freedom I've learned several important lessons…but, the most important one is consistency is everything. And, without consistency, there is no way you will achieve your goals.
* In order for me to support my blogging activities, I may receive monetary compensation or other types of remuneration for my endorsement, recommendation, testimonial and/or link to any products or services from this blog. Please read my disclosure here.*
Consistency is the Kryptonite 
Of every person trying to achieve a huge goal. Whether it's weight loss, earning more, paying off debt, or meeting "The One" you" you need to be consistent. Working out every day, paying small amounts on your debts as often as you can, or going out so that you can meet more people.
Most people fail at recognizing how crucial consistency is. In fact, it's no surprise that people who are consistent always pull out ahead from "the pack." But, it's so freaking hard to achieve…until you do.
My Story
I'm very close to paying off the rest of my unsecured debts hopefully by the end of summer. I'm very aware that I could have paid off those debts faster. If I hadn't
Let's be honest, the list is long. I've also noticed that during different points in my life when I'm focused, really focused, amazing things start to happen. I earn more money, I meet more people, I lose weight. The thing that I've learned about consistency is that 3 things have to happen to commit to it:
You're sick and tired of the results that you're getting.
When you decide to become consistent you will stomp on excuses, remove obstacles, and see only the results that you're working towards. But, you will also notice that at the same time weird stuff will start to happen to keep you from being consistent. The Universe will conspire against you to make sure that you're truly committed to achieving the goal that you're focused on. The Universe will mess with you…just because it can. 
Right Now
I'm in that moment where the Universe is trying to "try me." It's not lost on me that the moment when I've decided to commit to being consistent, put myself "out there" and finish working on goals that I've focused on for years that all sorts of crazy has begun to happen.
But, the opposite is also true. I'm starting to connect with more opportunities, I'm earning more money, and I've finally begun to lose some weight. This year I've decided that I have no interest in excuses-I just want my results. I want to flip the page on this chapter in my life and move on.
I'm done. 
But, I recognize that I'm very human. I get distracted, I make excuses, basically…I get in my own way. If you're like me, you need to set up systems for success for those moments when the Universe "tries" you.
Here are a list of tools and systems I use to make sure I keep focused on my results no matter what happens.
Vision Board-I keep my Vision Board in an easy to access space so that I am always focused on working towards my goals.
I spent some time looking at my schedule and built in opportunities for success.
I spent some time looking at previous roadblocks to success and I worked on eliminating those roadblocks. Especially if they were logistical issues.
I even bought a yearly planner that has a monthly and daily view. Basically, I am able to focus on one day at a time. Because, in reality, that's all you can do.
If you're reading this post and struggling with consistency please know that we've all walked in your shoes. You've go this! Keep trying and eventually, one day, you'll commit.
The following two tabs change content below.
I am an obsessive foodie, but not self-righteous with it, love travel, meeting new people, helping you look good, and am freaked out by people who don't enjoying reading...something! Grab a Perrier, read my blog, feel free to drop me a line! Hope to hear from you soon.