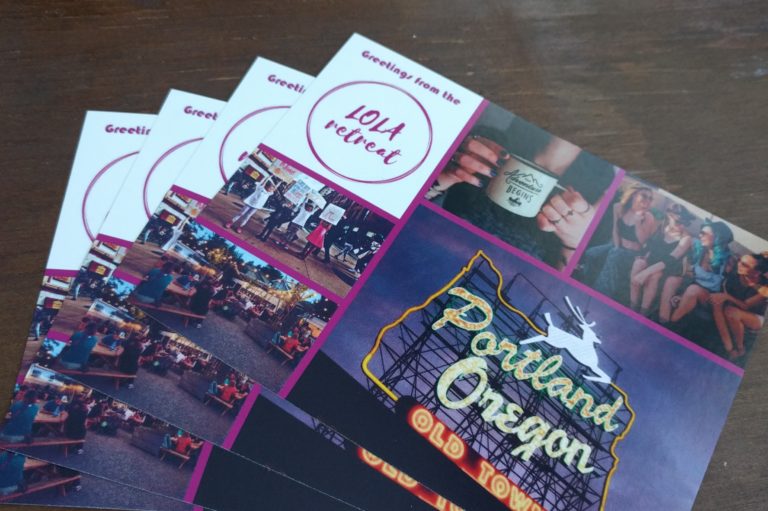 LOLA Retreat-A Review
A couple of weeks ago I had the pleasure of attending the inaugural year of the Lola Retreat  It was an unexpectedly transformative experience and I am so grateful to my dear friend Melanie Lockert and her co-found Emma Pattee for creating this wonderful space and resource for women to comfortably discuss money.
The Lola Retreat
Was a small (read around 80 participants) retreat for women to discuss and learn more about personal finance. For me, as a long-time financial blogger, I was more focused on the connections that I would be able to make via conversations, activities, and those quieter moments that happen throughout the course of the day.
I was able to hang out with the following fabulous friends:
Just to name a few of the amazing attendees. Lola was held in the wonderful city of Portland and I was super excited to get a chance to visit a town that has been on my travel list for years. I will also share a post soon about traveling to Portland as a single woman.
Why a Money Retreat Only For Women?
One of the most telling moments during the retreat was when a woman mentioned how much she spent on hair care (I think it was hair). No one batted an eye. I loved it! Because women pay for the following:
Personal hygiene related items: think tampons
Hair care/dying
Waxing
Extensions
And the list goes on. In fact, that conversation reminded me of the disdain show to black women when talking about hair care and exercise. I don't want to go down the rabbit hole, but, there are many of you who understand what I'm talking about.
In fact, I found the intimacy and the niching down of a very personal topic to be refreshing and the experience breathed life into me as a long-time personal finance blogger.
There was a full day of sessions covering the following topics:
My Favorite Panel
Was hands down the F.I.R.E. panel that had the following panelists:
Sylvia Hall 
Hands down managed to be the most influential panelist that I've seen in the past 5 years. If you are a personal finance blogger/podcaster/or both and wonder if your story matters-LISTEN UP. It does.
Syliva Hall (ironically) is not a personal finance blogger or podcaster. She is a lawyer who graduated with over $100,000 in student loan debt but has managed to reach her financial independence number by the age of 32 and is currently working a little bit extra because she is taking into account her parent's number being a little…lean. What makes Sylvia so awesome to ME?
I'll Tell You Why!
She's the first black person (female or male) that I've ever seen on a F.I.R.E. panel. While I know that there are people out there who have reached F.I. and happened to be of color, in the 5 FREAKING Years that I've attended financial conferences, MeetUps, etc. she is the first person of color that I've seen on a panel. Mind blown.
She had a ton of student loan debt. Yep, can totally relate.
She lives in an expensive city and has a tiny place. She lives in Seattle, I live in Denver
Sylvia is addressing her parent's retirement deficit head's on. Like many women (and especially women of color) she is already having to help financially and in other ways.
Sylvia's story resonated with me in a way that I literally can't describe. I felt like I am not the only out there trying to do these things. Get debt free, take control of my financial life, and do right by my family…without harming myself financially.
It is my hope that there will be retreats for every group of people out there to address the specific financial issues that each group grapples with.
I'm truly looking forward to supporting Melanie, Emma, and their wonderful Lola Retreat. It was just what the doctor ordered!
The following two tabs change content below.
I am an obsessive foodie, but not self-righteous with it, love travel, meeting new people, helping you look good, and am freaked out by people who don't enjoying reading...something! Grab a Perrier, read my blog, feel free to drop me a line! Hope to hear from you soon.