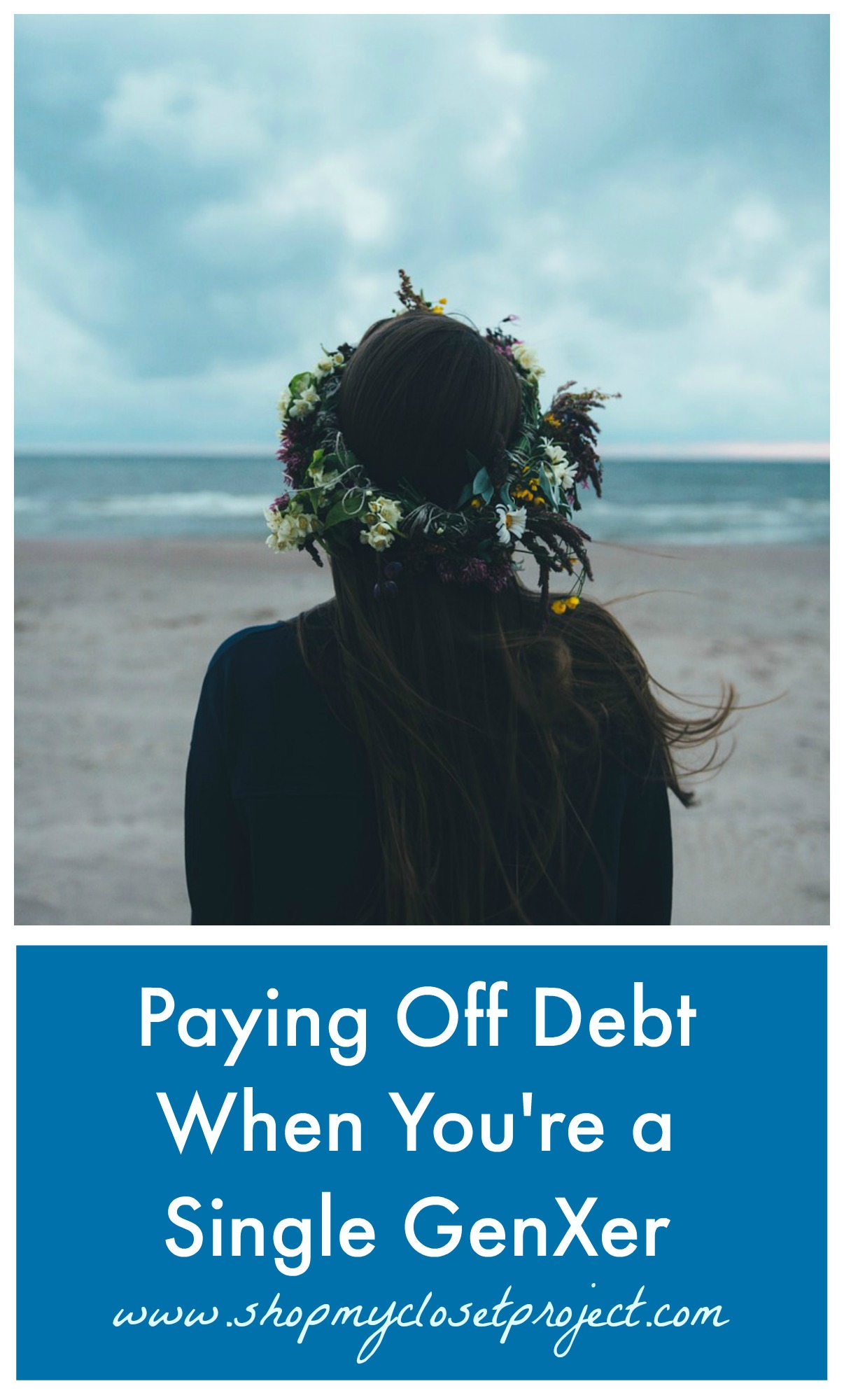 Paying Off Debt When You're a Single GenXer
I've been blogging for awhile for those of you who are new to me. This blog has an even split between Millennial readers and GenX readers and I love this. I have a ton of friends in both camps and feel like they have a lot of things in common. But, today I would like to talk specifically about being a GenXer who is single and paying off debt.
Sigh
For awhile now I've struggled with debt repayment and focus. While a huge part of this has been a mindset issue, the other part of the equation has been the reality of being a single woman who is trying to enjoy life, meet someone, and juggle all the things that comes with being responsible and trying to live life and move forward from single to taken.
I hate online dating which means that I am always trying to find ways to socialize and meet people without going broke. I don't have anyone who will say "no" when I make a decision that may endanger my finances.
That voice of reason has to be me and sometimes it's hard to be that voice of reason because I fear missing out on that one moment that could be the moment where I meet "the one." Or, sometimes I just fear that my life will pass me by while I wasn't paying attention.
That's Crazy Talk
But, it's honest. And, until I (and you) are honest about the fears that may trigger: spending, overeating, there will be roadblocks to substantive financial change. I decided to figure out ways to live a full and fun single life for a heck of a lot less. I thought I would share some ideas with you.
Volunteer

-For causes that you like and support.
Social Meetups

-where you meet real people in person.
Free Exercise Classes-

sweat it out with other fitness-minded people.
Join The November Project

-a fitness movement that I'm obsessed with and there is a lot of hugging that happens after workouts.
Conferences-Are a great place to meet people with similar interests.
Go it Alone

-Participate in activities that you love…even if you have to do it alone.
That last one is hard. You have to be safe because there are crazy people out there, but sometimes you just have to participate in the activities that you love. The week that I'm writing this post I went for a hike with a dear friend of mine. As we were hiking up the mountain my friend (who is single as well) mentioned that she goes out to happy hour…with or without people to go with.
Hmmm….
She is super mindful of her safety, she usually has one drink, and sits at the bar. But, she makes a point of going out close to home and getting out of her comfort zone. While I do a lot of things on my own I hadn't considered doing this.
I'm not saying that I will but I realized that I could do more things that will get me out of my comfort zone. On my list of basically free and fun things that I could do are:
Finally running a 1/2 marathon

-need to find a running group and actually run!
Going on an

overnight snowboarding trip

to Breckenridge (one of my favorite mountain towns).
Participating in a trail clean-up program

. I love nature and would enjoy helping keep it beautiful.
Big Brother/Big Sister Program

-Now that I've made my mind up about living in Denver permanently and I'm not traveling that much, now would be a great time to be a Big Sister. These programs typically also have socializing to connect the mentors as well.
Event committees

-I love putting events together and events have committees.
Advertise on my blog (s)

-I've noticed a couple of my blogging friends adding a page to their blog letting people know that they are single. I am very seriously thinking about doing this.
Fortunately, there are a number of ways to socialize and meet people without going further into debt.
Everything Has a Season
Everything has a season. Some seasons last longer than you ever thought they would (like my single life LOL!) Also, I didn't think that my season of debt would last as long as it has too. Well, I'm declaring that these seasons are over.
The oldest man in the world is apparently 145 years. One hundred and Forty-Five years old. Imagine the life that he has lived? Imagine how many seasons that have come and gone in his life?
That's food for thought…
GenXers and Finances
As a group, we've had a hard time. We are this smaller generation that no one seems to think about. We're juggling our aging parents' finances, our own personal debt, and in many cases, managing our children's' finances too.
I've had to deal with everything except my future family's expenses.It has been rough. But, the reality is that managing my finances is preparing me for my future family. It's not only a gift to me, it's a gift to my future family to have a healthy financial picture.
The key is to stay focused, build a team around you that will support you as you work towards your financial goals and stay 100% focused.
I wrote this post because people won't get what you're trying to do and you may have the idea that only Millennials are working to manage their financial health. That's simply not true. It's a bit more complicated but it can be done. I'm in your corner.
Good luck! And, I'll keep you posted on my progress.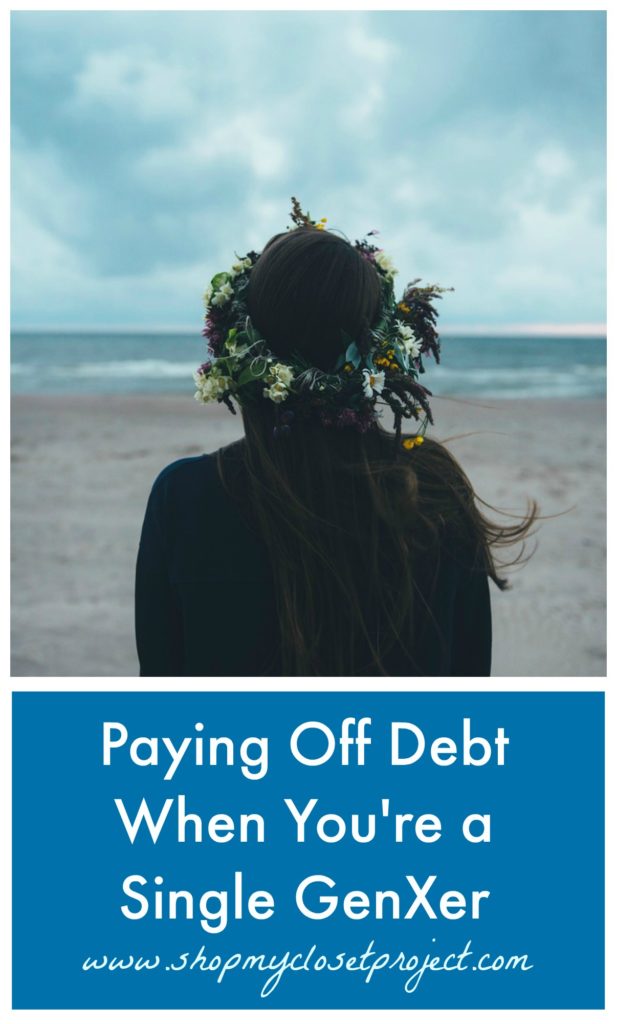 The following two tabs change content below.
I am an obsessive foodie, but not self-righteous with it, love travel, meeting new people, helping you look good, and am freaked out by people who don't enjoying reading...something! Grab a Perrier, read my blog, feel free to drop me a line! Hope to hear from you soon.