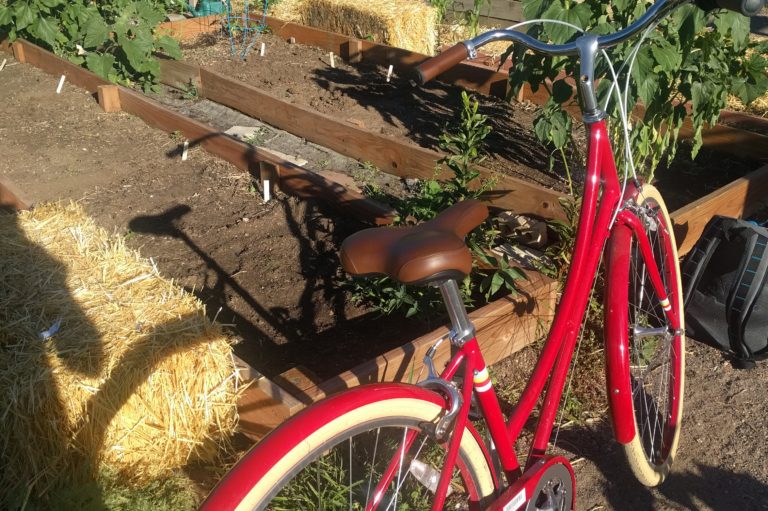 How To Live on a Value Based Budget
* In order for me to support my blogging activities, I may receive monetary compensation or other types of remuneration for my endorsement, recommendation, testimonial and/or link to any products or services from this blog. Please read my disclosure here.*
Since the end of 2014 I've lived on a cash budget. Partly by choice and partly not. Let me explain. I was overextended on my credit cards and working to pay them off. That was the "not by choice" part. I had no extra credit to use. But, to be honest, I was also tired of using credit because it was a tool that felt like a drug to me. No matter how cautious, mindful, and careful I was-I would always overspend. Clearly, credit cards weren't a tool for me.
Then, at the end of 2014 I decided to take the leap and work for myself. Again, not completely well thought out, but it was a plan and I worked it. As a result of intermittent cash flow and a deepening commitment to becoming debt-free, I began really focusing on how I could live the same quality of life that credit was paying for-but, in alignment with newly identified personal values.
Grab a Paper and Pen
Or, your laptop. Write down what you think your personal values are. Then, spend some time writing down what your financial values are.
Finally, spend some time looking at your budget and seeing if your spending is in alignment with what you've listed.
Value Based Budget
Personal Values:
People

-I love people. And, spending time with the people in my life: family, friends, etc. Is one of my top priorities. What is life without a connection to others?  I love going for coffee, riding my bike, going on trips, and hanging out in the mountains with the people I care about. My goal is to really nurture my relationships and make sure that I'm able to "show up" as much as possible for the people that are in my life.
Fitness-

Without health, there is no wealth. I'm very focused this year on losing weight and having a higher level of fitness. I am much happier, more creative, and more focused when I take time daily to focus on health and wellness related activities.
Experiences

-I could give a sh$t about stuff in general but a life without experiences-no bueno. There is nothing better than enjoying special experiences with the people in your life (sense a theme?) Experiences include: trips, races, going for coffee, festivals, museum nights, etc.
Financial Values
Debt freedom

has become for lack of a better word, an obsession. As I slowly knock of debts from my previously ridiculously long list of debts, the possibility of being debt free has become a something that I know will happen.
Earn as much as humanly possible

-I changed the website to Michelle Is Money Hungry for a reason. I want money, lots and lots of money (read that like the song) and I am completely honest about that. I want money so that I can help myself and other people.
FIRE

-Financial Independence Retire Early. I would like to retire both myself and my mom as soon as humanly possible. While I will keep working and pursuing personal projects that make money, I want to get to the point where I don't have to work, but work because I want to.
Your Value Based Budget
Takes into account your ongoing expenses first, then what you truly want in your life and how you actually want to live.  Use Personal Capital to get a full snapshot of your cash flow so that you can see your overall financial big picture.  The more I focus on my values, the easier it has been to:
Avoid emotional overspending on stuff that doesn't serve me well.
Here is an example of where my money used to go:
Shopping…because I wanted to look my best.
Debt repayments….because I had a ton of credit card debt paying for lifestyle inflation.
Experiences…because I loved doing fun things.
I used to finance all of these things basically with debt. It didn't serve me well. There wasn't anything wrong with enjoying these things…just, how much I was paying for it and how I was paying for it (with credit).
Here is an example of where my money
currently goes:
Experiences…because I love doing fun things.
Debt repayments…the credit card is going away and I no longer am dealing with lifestyle inflation.
Better quality stuff…I got sick of replacing my stuff because the quality was meh. Examples of what I've recently purchased (and have used on almost a daily basis)
The picture below is an ad for the bike that I purchased. Am obsessed with that bike and I'm an affiliate.
Yes, I bought a Vitamix. I've wanted a high-powered blender for years because I love to cook. So, obsessed with this blender and I use it every week.


The big difference? Now, I pay cash. I will wait and side-hustle and wait until I can afford what I want. I also stopped using credit. And, I won't ever use credit cards again now that I'm living the cash life. Not going back to borrowing money for people for the stuff and experiences that I want.
Living a value based budget has created a level of clarity to my money life and has made things easier for me because I no longer want to do anything that complicates my life (like using debt) and life is short-so, I'm staying true to what I want in my life.
One Last Thing
My value based budget is ultimately very, very focused on savings. It's important for me to find experiences that are free. I rock Groupons, and volunteer. Now, my focus is always on the value of my dollar (and time) and am constantly looking for ways to leverage my knowledge so that I can enjoy my life for as little money as possible.
Examples:
I go bike riding all the time. Yep, I bought that expensive bike, but I will keep that bike forever. You will find me riding my bike weekly.
I go hiking-I live near the mountains. I love spending time in nature and hanging out with friends.
The library is the best thing ever. I rent movies from the library for free and enjoy reading daily.
Free fitness communities-I love The November Project workout community (and the sweaty hugs) Denver also has free fitness classes that I enjoy participating in.
Grow food in my garden (pictured)
Attend free events in town.
Rocking my ThredUp and Ebates affiliates so that I can get my clothes for free.
I haven't compromised my quality of life, quality of food, etc by focusing on a vaue based budget. It's awesome! Do you follow a value based budget? Share! *Pictured my red bike and my community garden plot*
If you're trying to free up cash, spend less, or prioritize your money towards what's important:
Debt-repayment
Investing
Savings
Etc.
Take the 5 Days to $500 Challenge today! You will receive 5 days of straightforward tasks to help you find, free up, and save your money. No need to hoard ketchup packets, or stop going for coffee.
The following two tabs change content below.
I am an obsessive foodie, but not self-righteous with it, love travel, meeting new people, helping you look good, and am freaked out by people who don't enjoying reading...something! Grab a Perrier, read my blog, feel free to drop me a line! Hope to hear from you soon.