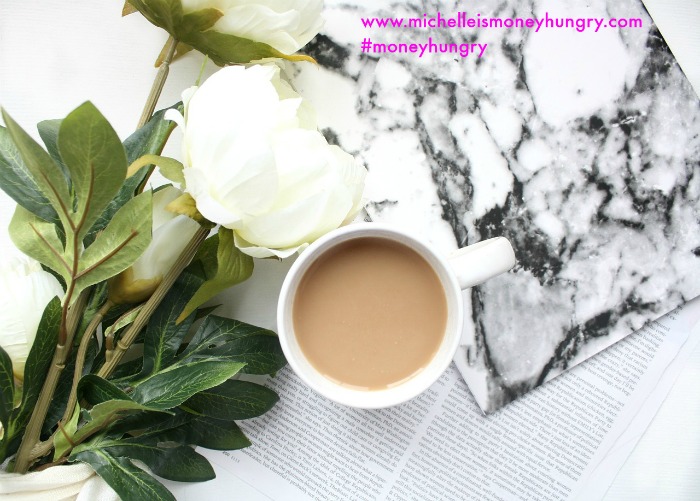 12 Kitchen Gadgets To Change Your Cooking Life
When I was seven years old I'd had enough. Enough of eating my mom's food. She has many gifts, but cooking just wasn't one of them. So I began learning the rudiments of cooking which included: experimenting with ingredients, don't burn yourself, and different cooking tools are needed to create the bulk of your dishes. Here is a list of 12 kitchen gadgets that I use (some of them daily) that keep my frugal foodie life together. And, before you say it, I know that some of these gadgets aren't cheap. That's what side-hustling and sales are for! I never pay full price on anything anymore. But, each of these cooking tools have more than paid off in terms of ROI (Return On Investment). Check out the list below!
* In order for me to support my blogging activities, I may receive monetary compensation or other types of remuneration for my endorsement, recommendation, testimonial and/or link to any products or services from this blog. Please read my disclosure here.*
12 Kitchen Gadgets
My most recent kitchen gadget purchase was a Vitamix. I had lusted after it for years…but, I just couldn't take the leap. They aren't cheap, even the refurbished ones. Whenever someone would demo the Vitamix, I would ask tons of questions and enjoy whatever delicious treat they were making. Then, I would dream about all of the things I could make with it. Finally, I bit the bullet and side-hustled to purchase my Vitamix. I LOVE IT! No more gritty smoothies, today I blended my butternut squash soup and it tastes like perfection. In fact, I use it at least 3-4 times a week. LOVE THIS MACHINE!! I can't wait to make nut milks with it too.
Vitamix
There is no way I could cook without a hand-held citrus juicer. The majority of the meals that I cook need a nice spritz of lemon or lime juice and the juicer below does a great job of getting as much juice as possible. Fresh citrus juice makes entrees "pop!" and gives more nuanced flavor to whatever dish you're making.
Juicer
Steamers aren't just for delicious steamed buns! I use my bamboo steamer at least once a week. Sometimes it's nice to throw in some broccoli, cauliflower, etc. and steam it so that it's "al dente." Then, you can add some fresh lemon or lime juice to your veggies and a sprinkle of salt. Done and delicious!
Steamer
Not everything needs to be thrown into the Vitamix. Sometimes it's nice to have a handheld blender for creating: emulsified salad dressings, grinding coffee beans if your bean grinder is out, or homemade vegan mayonnaise like I did the other day. Priceless (and, nope, I'm not a vegan) sometimes I play one on t.v.

Hand blender
I'm convinced that you're not a real cook until you have a crock pot in your life. The crock pot is a miraculous invention which enables cooks to do the dump and go technique of cooking. Then, when you return home, you have a delicious pot of yummy goodness waiting for you. Things you can create in a crock pot: stews, soups, bread, yogurt, and desserts. And, the crock pot is a gift for busy people everywhere.

Crock Pot
My mother does NOT like sushi, or raw fish, so imagine her surprise when I developed a love for it in high school. In fact, I would go for sushi several times a month after school when I was a senior. I STILL love sushi, but, prefer to make it myself or splash out and go to the most expensive place in Denver once a year for an epic sushi experience. The key to my sushi making skills? The sushi mat. Seriously, this simple gadget enables me to make: veggie, California, and a ridiculous variety of other rolls for a fraction of the price. And, they are healthier!
Sushi Mat
If you know me, I'm totally comfortable with you buying me this tea infuser. It's ridiculously adorable. I drink tea every single day. And, having an infuser allows me to buy fantastic loose leaf teas that I can drink all day long.
Tea Infuser (Yep, it's a Sloth)
I use my French Press daily. I love the quality of coffee that they produce. Of course, the quality of your coffee beans is key. There will be no Keurigs in my kitchen if I can help it. During the Spring I use the coffee grounds in my  garden.


French Press
The Instapot is basically a bada@@ pressure cooker with 2018 technology! This is the only kitchen gadget that I don't have and I keep looking at them with lust in my heart. It's pretty clear that I will be picking one up sometime this year-hopefully someone will give it to me as a gift. If not, I will side-hustle like and ninja and cross my fingers that it will go on sale when I'm ready to buy one.
Instapot
The Cast Iron Skillet is another kitchen gadget that tells me how serious of a cook you really are. Do you know that these skillets last LIFETIMES? That as they are "seasoned" they get better over time. And, if you're wondering if people are throwing pepper on the skillets…they're not. The seasoning process basically makes the skillet surface ready to cook with (and almost nonstick) too.
Cast Iron Skillets
I.LOVE.MY.SODA.STREAM. Seriously, there is nothing better than coming home on a hot day and making a nice seltzer water and adding a slice of lemon or lime with it. Here's the story behind how I only paid $25 bucks for my Kitchenaid Soda Stream (the $200 version). I've had an obsession with Perrier since I was a kid. But, Perrier is expensive and I didn't like all of the waste (the glass bottles). This has been a cheaper and much more earth friendly option. AND, it's so refreshing.
Soda Stream
I live in an old building. And, I think the plumbing is a little…suspect…Because of that, I decided to buy a Britta Pitcher and Water filter. I feel better knowing that the impurities in the water are getting filtered out. And, the water tastes great.
Britta
Ibotta
My final kitchen "gadget" isn't a gadget-it's an app. I use Ibotta to save on my groceries, spending on Amazon, and other retailers. Invite friends and earn money for each referral. I LOVE Ibotta because: it saves me money, helps me help other people save, and is from Colorado (I'm from Denver). If you sign up using my referral link, you will receive $10 towards your first payout when you redeem your first savings. Here's my Ibotta review: Ibotta ROCKS!
The following two tabs change content below.
I am an obsessive foodie, but not self-righteous with it, love travel, meeting new people, helping you look good, and am freaked out by people who don't enjoying reading...something! Grab a Perrier, read my blog, feel free to drop me a line! Hope to hear from you soon.