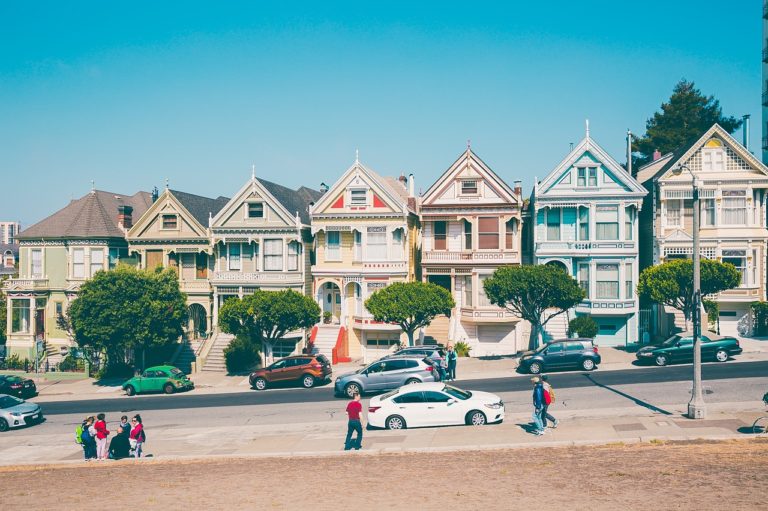 7 Questions Single Women Homebuyers Should Ask Themselves
Ten years ago I purchased my itty-bitty place. I love this place and it is definitely what I would call an awkward property. My goal is to do some work on it and then rent it out a year from now to a graduate student or newbie to Denver. Let's be clear, I didn't plan on living in my place as long as I have and, if I have my way, my personal situation will change (in a great way) and I will be moving in the future. Until then, I thought it would be good to share my home buying experience as a single woman.
Single Women Homebuyers
As a group is growing. I'm speculating that many women may find themselves with the money, opportunity, and inclination to buy a home and so they do! I will admit that I was concerned about buying a home because I was worried (wrongly) about:
What if I move? Well, I could sell the place!
What if I meet someone and want to move in with them? Well, I have dated on and off but clearly haven't met "the one" yet. And, I could have rented the place out or sold it if I wanted to.
Maybe renting would be easier? Well, I was a renter for MANY years and honestly, now that I've owned-not ever going back.
Here are 7 questions that single women homebuyers should ask themselves before buying their first property.
Are you mentally ready to purchase a home?

I was amazed by all of the emotion that was connected to purchasing my home. At the same time there were a TON of snowstorms at the time that I was frantically trying to hand in paperwork. Think 3 feet of snow each time (seriously). That was frightening because I was worried that I would have problems purchasing the home if the paperwork didn't get in on time. I didn't-but, it was still stressful.
Do you plan on moving in the next 2 years?

If you're working in a career where you imagine that you may end up moving in the next couple of years, it just might be easier not to purchase. At this point, I don't want to live anywhere else in the US (maybe overseas on and off) but, I'm loving being in my home state. I don't see myself moving (as I don't want to) but, if I were working in a career where there was a very real possibility of me moving…I wouldn't buy a home at that time.
Are you looking at your "now" home vs. your "dream" home

-I did NOT buy my dream home. I purchased an awkward property, it needs work, and isn't for everyone…but, I LOVE my place. I love it because it has saved me thousands of dollars in rental expenses. My mortgage expenses are half of what the average is for rent in my town.  Love this awkward property. If I had purchased my dream home, I would not be working for myself right now because I would be paying MORE in expenses (I would have bought a house or a condo in downtown Denver). Owning this starter home gave me the initial home buying experience that I could apply to my next purchase. Basically, I've learned what to expect as a home owner. Be clear and honest about the type of home you should be purchasing at this point in your life.
What happens when you're coupled up?

I am honestly over being single. Whenever I get coupled up I will have to do something with this property. When I initially purchased my place the goal was always to rent it out and given how high rents have gotten and the location of my place, the rental income will be pretty decent.
Are you up for being in charge of everything?

This part of homeownership has been the hardest to adjust to. When thing break-it's on you. You're the boss of it all. Connect with other homeowner friends and get recommendations for: plumbing, home repairs, yard work, etc. Also, decide what you would be interested in handling yourself.
Do you have enough money?

To deal with repairs and any other expenses that may come up? Your taxes may go up=potentially affecting your mortgage rate.
Have You Done Your Research?

Spend some time really researching the cost of purchasing a home in your town.
Ten years later I am very happy with my purchase. Yes, there are some things I should have done differently and would have done differently but, overall I am very pleased with my experience as a single home owner.
If you're trying to free up cash, spend less, or prioritize your money towards what's important:
Debt-repayment
Investing
Savings
Etc.
Take the 5 Days to $500 Challenge today! You will receive 5 days of straightforward tasks to help you find, free up, and save your money. No need to hoard ketchup packets, or stop going for coffee.
The following two tabs change content below.
I am an obsessive foodie, but not self-righteous with it, love travel, meeting new people, helping you look good, and am freaked out by people who don't enjoying reading...something! Grab a Perrier, read my blog, feel free to drop me a line! Hope to hear from you soon.