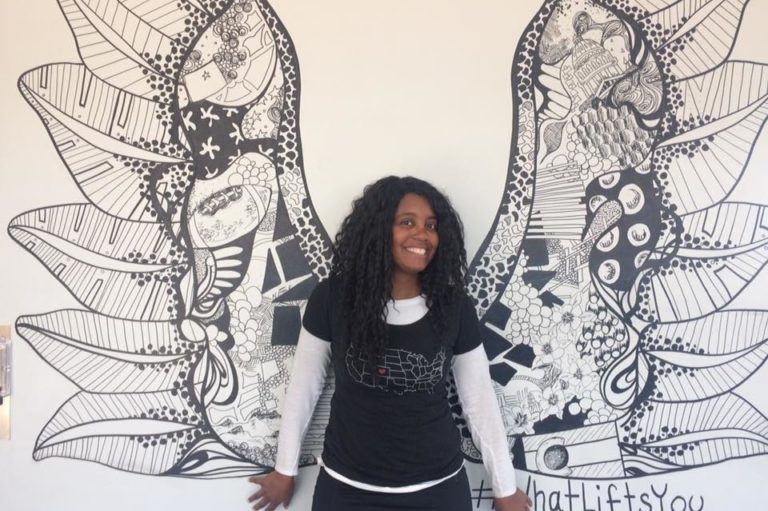 How to Find Money For Business Coaching
Recently, I made a business decision that I had been considering for the past year. I felt like I was stuck and needed some help clarifying my business goals and needed to get some feedback about my business model. Basically, I decided to work with a business coach and I am so happy that I did. However, getting a business coach as an entrepreneur is a big financial decision that also takes a lot of time if you're going to get your money's worth. If you're wondering how to find money for business coaching-look no further, let's talk!
Why Hire a Business Coach? 
Sooner or later, if you're seriously committed to being in business for yourself, you will eventually find yourself investing in business coaching. Why on earth would you pay for business coaching and what is the ultimate result that you're looking for by retaining someone's coaching services?
People get coaching because they are stuck and unable to get past a certain point in their business.
Coaches become that "go-to" person for the entrepreneur who lacks support in their business vision.
Entrepreneurs (like employees) benefit from the expertise of other people who have walked in their footsteps. Similar to getting supervised training at a 9-5. But, as an entrepreneur, you have to either attract a mentor or bring in a coach to help you work through the different hurdles that come with the business that you're in.
You hire a coach for their network. Many people work in a silo-a coach helps broaden an entrepreneur's reach and visibility over time.
Gain access to how other people perceive your business and services. All of us are guilty of occasionally having blinders on when it comes to our business. Smart coaches help their clients work through the process of getting helpful critique for your business and tweaking your business model or product.
Learn about different:

Resources
Communities
Systems-that you might not be using in your current business.
Make more money. Every coach is looking to connect their clients with systems and a focus that attracts them to the possibility of earning more money.
If you've been on the fence about hiring a coach and now have been persuaded…you're probably wondering how much will this cost and I don't want to go broke paying for coaching.  I totally get it.
Making the Decision
What I've observed from my own situation and speaking with other people who hired coaches is that the first time is the hardest. The first time you hire a coach is the hardest because you're trying to figure out if the coaching thing is…ahem…bullsh$t. Seriously. Or, some giant Ponzi scheme of people endlessly coaching people and then people pay tons of money for coaching and either get results or don't.
The first thing I would say is-you hire the coach for the moment of time your business is currently existing in. Basically, it might not make sense for you to hire a $30,000 coach when you're just starting. And, yes, that's a thing and it does exist.
Coming from a personal finance background and having had a ridiculous amount of financial issues that I was recovering from, I approached this purchase cautiously.
I looked for:
A person that I knew had been coaching for awhile.
The biggest bang for my buck-basically, the person that I ended up being coached by, started a group coaching program. It was a beta group and I knew that I wanted in. And, even though I knew this person, I still reached out to clients of hers (friends of mine) and asked about their experience. They had a wonderful experience so this was a no-brainer.
A program of coaching that made me feel like I was getting enough one on one time with my coach. Other things that I looked at

6 weeks of coaching
Office hours
Enough access to my coach
The onboarding process (how new clients are brought in)
Feedback process
Expectations
How participant success is measured and achieved.
After coaching experience. Do you finish your coaching and the coach disappears? "DEUCES!" Or, are you a part of a community?
Teaching style-are they direct, too direct, patient, impatient, blunt?
Before you even begun the process of looking for money to pay for coaching, spend some time working on what you're looking for from a coach. Now, it's time to find some money.
How to Find Money For Business Coaching
Let's be clear, many people look for coaching during one of the following situations:
Your business has plateaued re: earnings
Business has become a frustrating and you just have to make something happen.
There's nothing left to lose except for money and time.
I've seen business coaching come in a pretty big range. Typically the range for a program can go from $1500-$30,000+ for 6 weeks to a year depending on the program. I've even spoken with someone who paid $1500 for 3 hours of coaching.
Again, it's up to YOU to decide what will work for you as an investment. There are a lot of ways you can find money for your coaching.
Do a No Spend Challenge and use the money saved for your coaching.
Pick up a side-hustle. Here is a list of 101 side-hustles.
Sell stuff that you're not using.
If you're earning affiliate income with your blog-use that money for coaching.
Barter. Remember, everyone is trying to make money. Bartering would only happen if you really know the person and they are kicking off their business. Basically, they need a reference.
Don't use your car? Sell it.
If you decide to go into debt for coaching here are my thoughts. You better work your ass off to earn that money back.  Credit cards are my heroin, so there was no way I was paying with credit. But, I'm not you and you know what your financial risk tolerance is. If you go this route you better be pretty freaking motivated (and, honestly) you should be pretty freaking motivated to earn results. Basically, don't be playing at being an entrepreneur. You hire a coach because you've decided that you ARE an entrepreneur. 
Return on Investment
I've worked really hard to fix my finances over the past 5 years. One of the most important things that I look at is my ROI for anything that I choose to spend money on.
Anyone hiring a coach should hopefully be leaving with enough tools, support, and information to earn back their initial investment with a month to two months of making the purchase (my personal process). It's not enough to just get coaching, you have to also put in the work.
If you're having a hard time building consistency into your business so that you can achieve results, work with your coach on creating consistency within your business. Business coaching has changed the way I think about myself and my business.
Need a Business Coach?
If you're looking to work for yourself as a digital entrepreneur and are struggling with some aspect of your business. schedule a free 20-minute consultation with me!
Can't wait to support you on your goals. Click on the following link to schedule a call.
Stuck?
Check out the following guide to getting unstuck today.
The following two tabs change content below.
I am an obsessive foodie, but not self-righteous with it, love travel, meeting new people, helping you look good, and am freaked out by people who don't enjoying reading...something! Grab a Perrier, read my blog, feel free to drop me a line! Hope to hear from you soon.