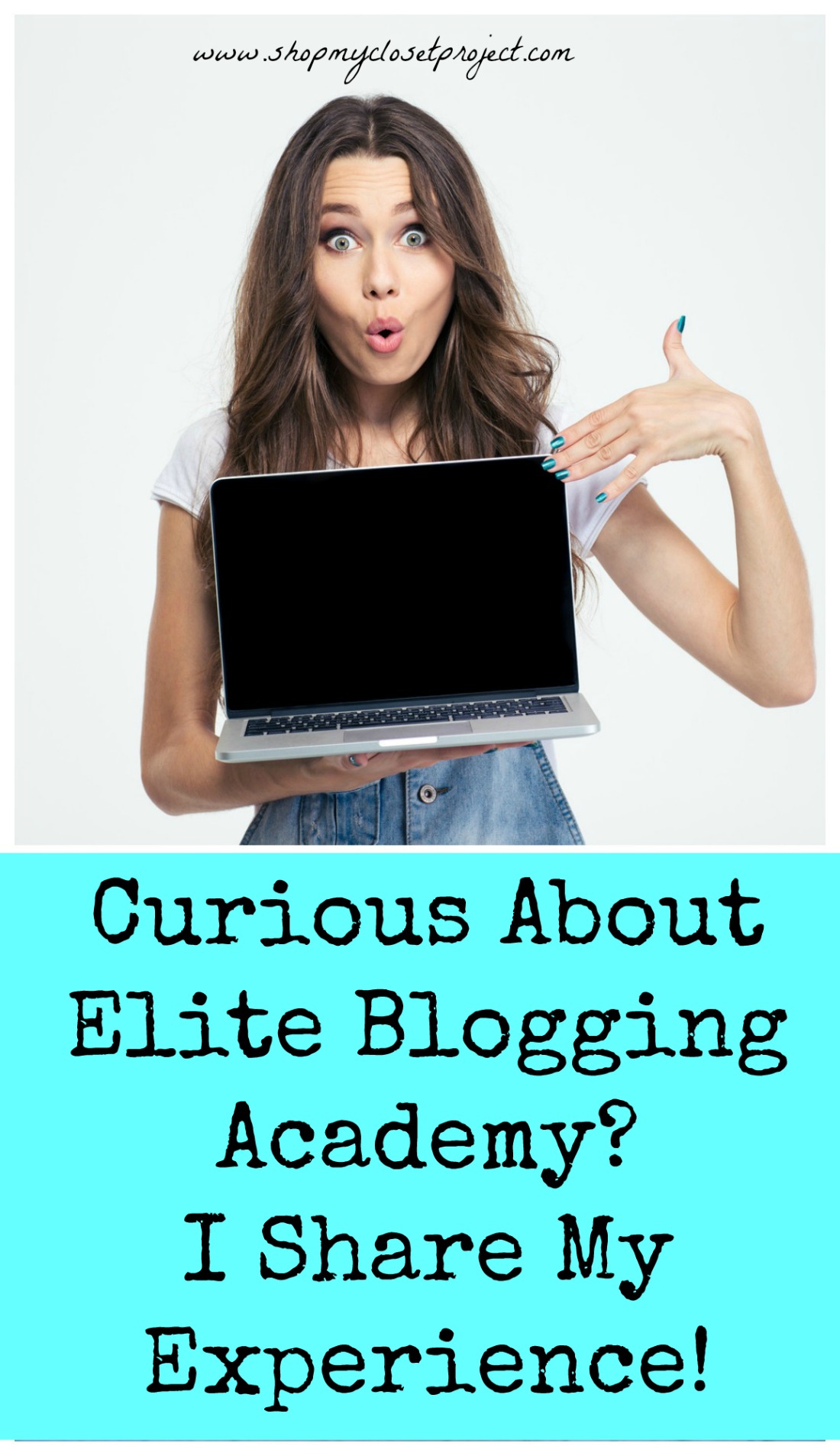 Curious About Elite Blogging Academy? I Share My Experience!
* In order for me to support my blogging activities, I may receive monetary compensation or other types of remuneration for my endorsement, recommendation, testimonial and/or link to any products or services from this blog. Affiliate links will have an asterisk (*) next to them. Please read my disclosure here.*
I am not sure why I decided to purchase the Elite Blogging Academy program at the time that I did. I believe that I thought that the price was right and I was trying to prioritize my blogging and blogging education before I quit my job. Many of my blogging friends had taking the course and had experienced great success and I was hoping that I would experience the same.
I Was Quitting My Job
And going to Hawaii and Australia, surely I would have downtime to work on the curriculum that Ruth and her team thoughtfully put together?  Or, maybe I was crazy thinking that I could do this and go on my Eat, Pray, Love journey at the same time.
This course demands that you do the work and to a degree I did. I did experience blog growth, and clarity of purpose, but the truth is if you had asked me if you really needed the program I would of hesitated…because I hadn't really rocked the program.
And, it's not surprising. I was in Australia and even though I worked on the curriculum…I didn't work as hard as I could have to get the results that Ruth is sure you will have if you do the work and go through all of the modules and push yourself.
The Results I Could Have Had
How do I know if I would have experienced better results? Here are some of my friends/online peeps who have taken the course (they've shared this information already).
Jessie Fearon

-The Budget Mama
Rosemaire Groner-

The Busy Budgeter* She is also highlighted in one of the training videos!
Alexa

-Single Mom's Income
And several other well know bloggers that I know of (they were in the class with me) but I'm not sure have disclosed that they have taken the course.
Who Is Elite Blogging Academy For?
Personally I think that it's a great course for people who have at least hit the 6 month mark of blogging and are committed to the process of blogging. I would hate for you to invest this much money before you're really sure that you enjoy  blogging.
If you're the type of person who take self-directed course work, can push yourself, and are at a crossroads with your blog-this is a great course for you!
However
If you are new to blogging and feel you will continue with it even though you have a fairly new site, this course will give you a framework and basically a step by step action plan to implement as you continue your blogging journey.
Ultimately, you have to own your choice!  Do what is best for you 🙂
How I Decide What to Buy for My Blogging Education
There are a ton of programs out there that I could have purchased. As part of my commitment to blogging and info-entreprepreneurship I do the following:
Attend Webinars

-Some paid, some are free.
Check Books Out from the Library-

That cover different aspects of systems that I'm trying to master.
Take Classes

-Such as EBA and Grant Baldwin's Booked and Paid to Speak
Basically what these classes have in common is the long-term Return on Investment. I do not purchase any tool, attend any conference, do anything that I can't measure the ROI on and figure out a way to balance out the initial cost.
How does this work? I think of all of the ways that I can recoup my initial or ongoing investment…for example…
Conferences

-I attended 3 conferences last year. I also picked up clients and large projects from each conference. I more than recouped my cost to attend. I also had the opportunity to lead panels and speak at two of those events.
Blogging Related Tools

-If I do the work will I see the results that the course/webinar/etc. says I should receive after utilizing the skills that were taught to me.
Courses-I

must be able to recover the cost pretty quickly via endeavors connected to whatever the subject matter I decided to improve on by taking the course.
What About the Cost? 
***1/17/2018-The price has gone up since the time of this post***
You can purchase EBA 2 different ways: either pay  $499 as a one-time payment or you can opt for a payment plan and pay $49 for 12 months.  I will admit the payment plan is the option that I took for Grant Baldwin's course as I felt it was a course that would serve me well as I prepare for future projects.
Back to EBA, I have more than made my money back with this program via revenue eventually earned by the blog.
EBA 2.0
I'm excited to say that I have had a chance to check out the new course. What I enjoyed before and continue to enjoy is that the scope of work goes through a blogger's potential trajectory from blogging to eventual entrepreneurship. As you know I am very excited about online entrepreneurship so having this course spend time thoughtfully talking about managing that process is huge.
The course contains the following:
Four Core Modules

-That focus on specific components that help grow a blog. Each module has been broken down into units.
12 Units of work-

Each unit contains a video, a work packet, and bonus materials.
Bonus Materials

-A huge amount of detailed and helpful information.
Forum

-I didn't participate in the forum that often. But, it is a great resource for people. I was hanging out in a foreign country and watching tennis! I'm amazed I even did the amount of work that I did at that time 🙂
You should be doing around a minimum of 5 hours of coursework a week. I found that once I really got into a unit I would sometimes push through but that was a little fatiguing.
Thank Goodness for Lifelong Access
I am so happy that I continue to have access to the EBA curriculum. I began working through the modules (again!) and I'm very pleased to say that I'm happy with the results.  I have more time and energy to actually do what needs to be done and rock this course.
In fact, I really am reluctant to buy any online course that doesn't give me lifetime access to the materials. Sometimes you may find yourself purchasing an awesome product and then distractions happen. This happened in my case but happily I still have access to the course and can start the process again!
CLICK HERE To Sign Up for the 2018 Waitlist!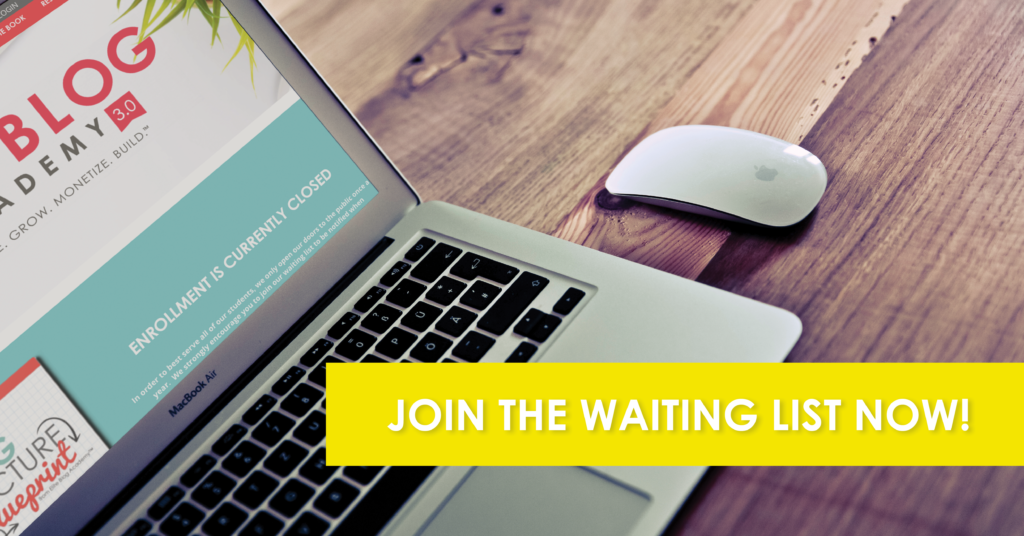 If you've already received your free book you can click on the image below to register for the free video training series noted below.
Blogging Made Simple
*Click on the image above to sign up*
Ruth is offering a set of 3 Training Videos prior to EBA being available for purchase.  These videos will become available starting on February 17, 2016. I really love that you can watch these videos to get a feel for Ruth's teaching style, her focus,  and what will be offered in the course.  I think this is a much better way to make an informed decision.
Please note the first 3-5 minutes are setting the scene in each video and the around minute 5 she begins sharing some talking points.
Free Webinar-February 25, 2016
This is actually my favorite part of this year's sales sequence. Ruth will be holding a free webinar and will discuss "A Simple Framework For Blogging Success."  I am a HUGE fan of webinars because you get to see the face of the person that you may be: reading, purchasing from, or want to follow. Part of the reason I hate online dating is because I never see the guy's face, their emotions, confidence, etc.  So, I'm never interested.
That's why I love that you get to see what Ruth has to share with you and strongly encourage you to join in-especially if you're still undecided!

*Click on the image above to sign up*
Let's Talk EBA! My  Private Facebook Group 
***1/17/2018-I'm still running this group! Feel free to "stop by" and ask questions**
I've started a closed Facebook group to answer questions and go through the video training with everyone. Hopefully, it will be a good resource for people who have questions, are on the fence, or just would like to know who else is interested in taking the course and their reasons for taking it.
Just request to join and I will approve it asap! It's a group that I'd like to have available until the last day of the sales cycle from now until February 26, 2016 which is the last day to purchase the course.
I've received a lot of questions so I hope this post was helpful!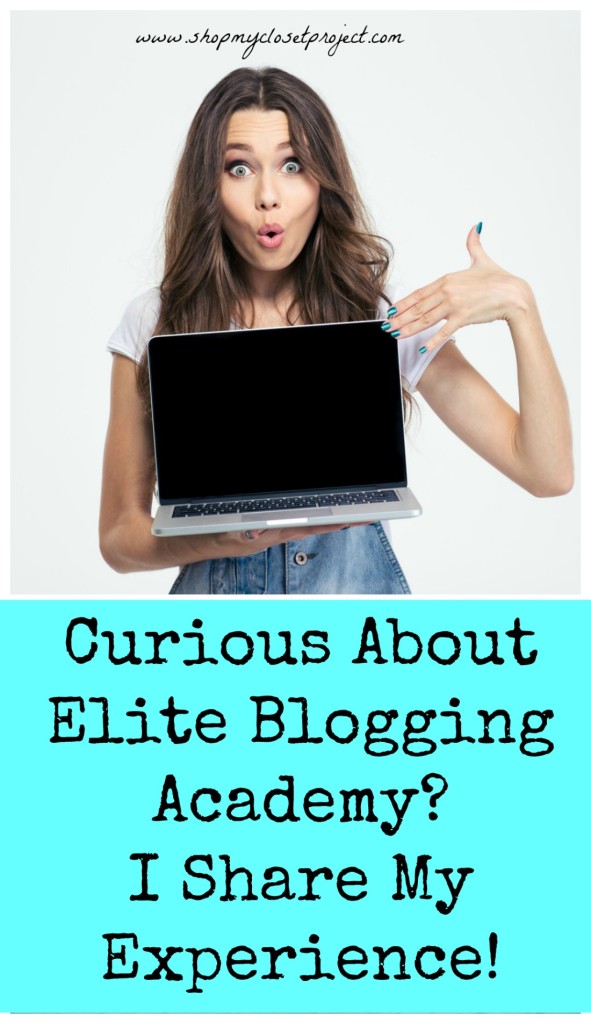 The following two tabs change content below.
I am an obsessive foodie, but not self-righteous with it, love travel, meeting new people, helping you look good, and am freaked out by people who don't enjoying reading...something! Grab a Perrier, read my blog, feel free to drop me a line! Hope to hear from you soon.