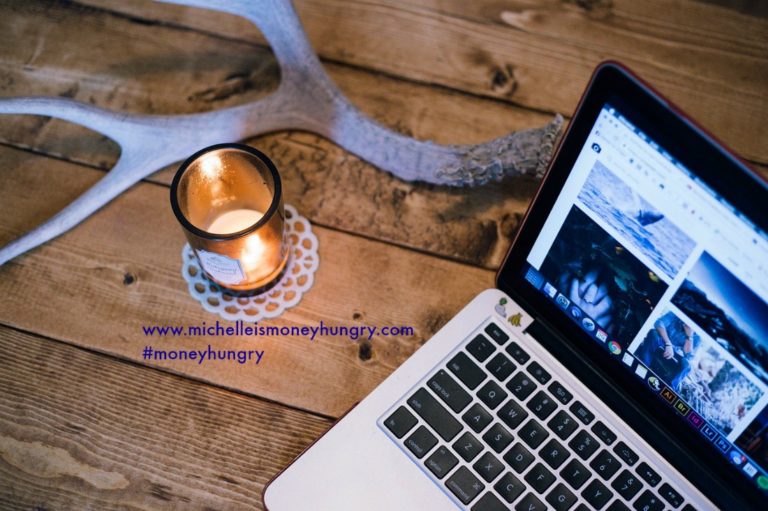 How to Afford Elite Blog Academy
I began blogging in 2012. I started on the free Blogger platform writing atrociously painful blog posts. And, with each awkwardly written and published post I feel deeper in love with the concept of blogging. I had no idea how this random hobby would change my life. I eventually created two very different blogs: one about personal finance and lifestyle topics, and the other about Colorado.  And, I became an active member of the FinCon Community. A community that I was lucky enough to connect with during its second year of existence. A group of people who geeked out about all things personal finance. It wasn't until I took Elite Blog Academy that I truly understood the power of blogging as a business.
* In order for me to support my blogging activities, I may receive monetary compensation or other types of remuneration for my endorsement, recommendation, testimonial and/or link to any products or services from this blog. Please read my disclosure here.*
Was the first course that I took after I left my job. As a self-employed person with vague entrepreneurial aspirations EBA appealed to me. I had several friends who had taken it and recommended it highly. Some of those friends include:
Kim Anderson of Thrifty Little Mom
Jessie Fearon formally The Budget Mama
Rosemarie Groner (yep-that Rosemarie!) of The Busy Budgeter
If you've been following the EBA community you know that these ladies are rock stars! And, their results speak for themselves. I took a leap and bought the course. And, I worked my way through all of the content. I followed the actionable items and my blog and my blogging got.so.much.better.
How to Afford It
The price has gone up for Elite Blog Academy since I originally took it. For those of you who would love to take the course and be a part of the community…but, are a little hesitant about the course-I totally get it. For those of you who follow this blog, you know that I have a very, very strict ROI (return on investment) policy. When making business related purchases my ultimate goal is to earn that money back as soon as possible. Period.
So, I thought I would share some additional benefits of the course and then break down ways that you can afford it (if money is tight).
Benefits of EBA
The most important benefit is the community. The community is incredible! And, the community is HUGE. My number one goal is to help online creatives make more money one connection at a time. EBA's community gives bloggers access to an incredible amount of support, encouragement, and potentially exposure to the overall community. Learn from the ladies and gentlemen who make up this group of incredibly motivated individuals.
Blogging as A Business

-EBA really showed me that blogging (if you continue to learn and focus) can be a very, very lucrative business. I know people making anywhere from $1,000-$1.5 million (yep, I'm serious) a year. If I were to put an average on people that know personally and their average earnings…the average earnings in my network of people is the high 5 figures+ via their blogging.  There is a reason why I'm focusing on blogging in 2018!
Blogging as a brand accelerator

-Many people are growing their personal brands and their blog is their initial resume to other opportunities. As a result of blogging I've done the following:

Spoken at Podcast Movement 2017 and FinCon17
Grown my online brand via blog visibility
Started a podcast
Become known as a personal finance influencer
Life-time Access-to the course. I'm pretty sure that I purchased the course in 2013…it is now 2018 and I still have the opportunity to learn from the course as it's updated. In fact, I won't purchase  a course unless I'm going to have pretty long-term access to any course and any subsequent updates that are done on the course. I love that Elite Blog Academy is still available to me

YEARS

later. Love it!
Forever and First ClickedCookie

-Huh? What the heck is that? This is the affiliate opportunity for class participants. Basically, a "cookie" is a digital link that shows who clicked on your affiliate referral link. The cool thing about this is that if the if a potential participant clicks on your referral link first, but, encounters 4 other affiliate links-your link will get the sale. Nice.
The Affiliate Program

-I just mentioned the Forever/First Clicked Cookie scenario. Well, participants get the chance to become EBA affiliates. I LOVE THIS. I've earned more money back than I paid for the course. Perfect. Not only do you get a chance to learn, refine, and uplevel your blog-you can make money. Those ladies that I mentioned earlier in this post-check out their earnings from the course. WOW!
How to Afford EBA
This year the course costs more (again-very normal) but, as a personal finance blogger I feel compelled to help my readers think about the different ways they can afford to purchase the course.
Use the payment plan

-Yep, there's a payment plan. I've done this before with courses that I've purchased. I like that you can make 3 payments and you own the course! Easy.
Side-hustle

-from now until the first week of March (when the course goes on sale). Use your side-hustle money to pay for the course. Not sure about the types of side-hustles you could do? Here is a a link to the following post:

Pick up some Instacart shifts! Love groceries and shopping? This gig is for you.
Pick up some freelance writing.
Become a Brand Ambassador

Basically, the list of ways to earn extra money is long!
Sell Your Stuff-

Are you about to do some Spring Cleaning? Sell the stuff that you're not using.
If you're wanting to purchase this (or any other) course-you can do it! You've got some time to create a plan and get focused. I'm so happy that I purchased this course and look forward to checking out the newest version of it (because I still have access!!!) It was worth every penny and I earned all my money back and more.
The following two tabs change content below.
I am an obsessive foodie, but not self-righteous with it, love travel, meeting new people, helping you look good, and am freaked out by people who don't enjoying reading...something! Grab a Perrier, read my blog, feel free to drop me a line! Hope to hear from you soon.