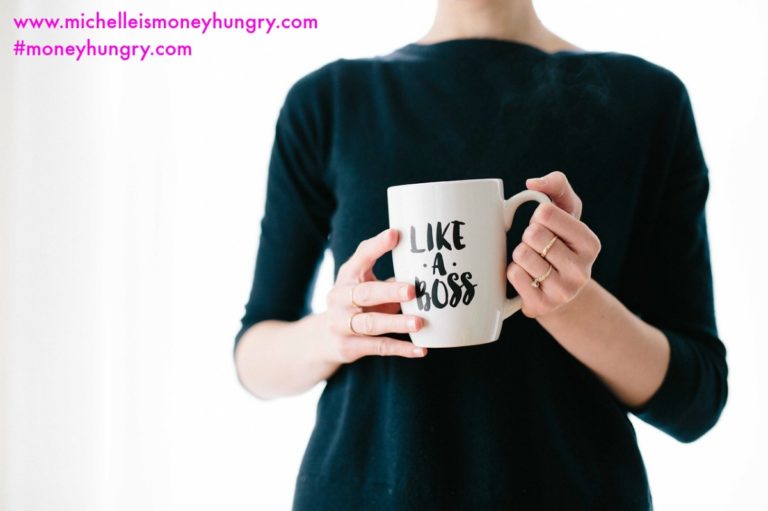 30 Ways Bloggers Make Money
Every time I mention that I'm  a blogger-I get the following question "How do you make money?" In fact, on the day that I'm writing this post a person asked me that question. So, I thought I would share all of the ways that bloggers make money. It may blow your mind.
* In order for me to support my blogging activities, I may receive monetary compensation or other types of remuneration for my endorsement, recommendation, testimonial and/or link to any products or services from this blog. Please read my disclosure here.*
30 Ways Bloggers Make Money
As I walk through the different ways bloggers make money and  I will also share if I made money in the way listed. Also, I will share the upside/downside of each way to make money (that I've experienced).
Google Ads
Depending on the number of page views your blog is currently receiving, you may opt to use Google Ads. Basically, Gooogle Ads are digital ads that you, the blogger, but in the different blog posts that you're sharing. I will actually share one below this comment so that you can experience it. Bloggers are paid tiny amounts based on the number of interactions with those ads. As your blog numbers go up, bloggers have the opportunity to change ad networks and work with companies such as Ad Thrive that pay dollars per impression. This is why all bloggers need to focus on page views (my #1 focus for 2018). I've made money with Google Ads, but, my goal is to hit 100,000 or more views a month to make the switch to one of the bigger ad networks with higher payouts.
Brand Associated Affiliates

These are many companies that have affiliate programs. The thing to look for is if the programs compensate affiliates in cash or credit towards a good or service. If it's credit that you're looking for, I would strongly recommend that you limit the amount you earn. Like, only earn $600 because you will have to pay taxes on the credit that you earn. I learned this the hard way with a clothing company that I earned a ridiculous amount of credit for. How many clothes do you really need?
But, affiliates are a fantastic way to grow your blogging income. We all have products that we obsess over and so it becomes really easy to share them with your readers. If you would like to learn more about growing affiliate income, check out Michelle Schroeder Garder's course "Making Sense of Affiliate Marketing" course. She makes over $100,000+ a month. She knows what she's doing.
Course Affiliates
I've taken a number of courses to help me wrap my head around the "business" of blogging. One of the perks that I look for when purchasing a course (besides almost lifetime access) is the ability to become an affiliate and share the course with other people. ESPECIALLY, if I had a great experience with that course. One course that I love (and have earned money back as an affiliate) is Elite Blog Academy. Click here to check out the EBA blog and look for upcoming course sales!
Sponsored Content
There are a number of ways that people can get connected with sponsored content. You may accept blog posts from an organization or an individual who will pay you to share their content. Or, you can write a blog post connected to the product. I've done this and prefer it because I can ensure that my blog's "voice" stays consistent. Sometimes when someone else writes a post…it can be very jarring depending on their writing style and obvious to the readers that it's not you. You don't want that to happen.
Event Collaborations
Currently, I'm in the process of working on some events. This is new for me and a bit of an intimidating process. Bloggers would reach out to business/individuals/organizations and pitch an event. They will then negotiate a fee/sponsor amounts to cover the cost of the event AND your time to produce the event. I also have other friends who have produced events and it can be quite lucrative once you understand the process and how to figure out the budget per event.
Email List
This is my other #1 task for 2018. Many online marketers (basically-anyone creating digital content) say that the money is in the list. And, they are right. The money is in the list because people have opted to hear from you. Since it takes several points of contact before most people will purchase from you-an email list will help you work through that barrier to getting people to interact with goods and services that you may have recommended  or purchase services you would like to sell.
Webinars
This one is awesome! You can share a live webinar and teach viewers a skill that will help them knock out a goal. Then, you can pre-record a webinar and share it via Facebook Ads, social media, etc. and sell to the viewers during your sleep.  I love anything that grows passive income.
Digital Products
I haven't created digital products for Michelle is Money Hungry. But, I have created them for my Colorado website. I love them because you can create a simple product using WordPress/Gumroad/Teachable and then sell them on your website. I love getting the payment notifications from those product purchases.
Speaking Gigs

You can make a ridiculous amount of money with public speaking. It may take awhile to build up a speaking resume, but once you do…it's game on! I have friends making high 5 figure amounts per talk.
Podcast Sponsorships
A couple of years ago I decided to start a podcast. Like with everything that I've started online, it has taken me awhile to get the hang of everything. One of the great things about podcasts is the opportunity to work with sponsors for each show episode. Or, for a series of episodes. I've also shared affiliates in the middle of a podcast as well.
Digital Conferences
January 2017, my Mastermind group and I organized and ran a digital conference. It was A LOT of work. But, we were able to bring a large group of influencers together to create a conference about personal finance. While it didn't make a crazy amount of money, I'm 100% convinced that if we were to run another conference we would make money because we know what NOT to do.
Product Bundles
Sometimes bloggers will bundle their products together and sell the bundle at a special price. They may even create a webinar or additional free content to get people on their email list and sell the product. Bundles are great because of all of the bonus content that customers get access to.
Vlog Sponsorships
Many bloggers now have multiple areas of focus and creating video-based content has become very important many influencers. If you're creating a vlog (video blog) you can get sponsors for that content.
Instagram Sponsored Content
Similar to vlog sponsors, Instagrammers can negotiate with a sponsor to share an item on their feed. Americans are very used to this because this type of video sponsored content would be similar to product placement in a television show or movie.
Sponsored Tweets 
On Twitter. You may need to send out a certain number of tweets during a set amount of time in order to meet the contract terms. You may also need a certain number of Twitter followers before is willing to work with you. HOWEVER, always put yourself out there. You never know when a company will say "yes!"
Amazon Affiliates
I recently wrote a blog post about the bloggers rethinking their Amazon Affiliate strategy. You can read that here.
Facebook or Instagram Live
When you go live on your business page you can teach your viewers helpful content. During the course of doing that, you can also share a product or service that you're also selling. OR, you can get people onto your email list.  If you're on Instagram-it works basically the same way.
Request for Donations
This is interesting. People will share a button on their website so that people can choose to support their online endeavors.
Books
There are number of people who've written incredible books about their personal experiences. Since I write in the personal finance space I basically have access to a ridiculous number of incredible books that have changed my life and others.
These are just a few of the amazing books that friends of mine have written and leveraged to build their influence. Having published a book also helps if you're looking to grow a public speaking career/revenue stream.
Products in Kind
I touched on this very briefly when I discussed company affiliates. But, bloggers may receive a product in exchange for a review. Or, they may earn affiliate credit towards a product. I no longer accept products in kind because I'm in the process of making money.
Journals
Ok, I'm still not sure how people do this, but I know a number of people who have developed beautiful journals. They've made a nice amount of money with them. But, I like to avoid working with physical products.
Apps
So…this is for people who are a little bit techy. Or, have access to an app developer. I'm keeping an eye on this (hopefully, the tech will get cheaper).
Services/Coaching
The Internet has enabled people to teach/coach/mentor/tutor people virtually. Basically, you can offer a service and sell it to anyone in the world. Nice.
Virtual Assistant Services
My friend Kayla is averaging $10,000 a month as a Virtual Assistant. You can check out her course The $10K VA to find out how she grew her income.
Pinterest Virtual Assistant
I love Pinterest. For me it's like an endless magazine. With tons and tons of interesting articles that I can check out. But, for many people, it's one extra tool that they need-but, don't have the time to figure out. If you understand Pinterest you can help tons of people grow their websites because you know how to use that tool.
Side-Hustles
Bloggers, especially personal finance bloggers, seem to side-hustle A LOT. There are so many side-hustles and so little time. Side-hustles are at the bottom of this list because they are sometimes time intensive and take away from growing digital projects.
Freelance Writing
This is the final way that people earn money as bloggers. In fact, I know people who make CRAZY money freelance writing. I even freelance write. I really enjoy writing BUT sometimes the business side drives me a little crazy: slow paying clients, the occasional grumpy editor, and the need to always have a larger number of clients than you would expect (so that you're not too heavily dependent on one specific client). Check out my friend Holly's course "Earn More Writing" if freelancing writing is something you would like to do. Holly makes almost $300,000 a year (not including her blogging income). She knows what she's doing.
What's Your Earnings Mix?
The hardest part about earning money online is figuring out what your "mix" is. You can do all the things. But, you have to focus on a strategy, ONE STRATEGY, and then go from there. Once you've rocked one way of earning income, you'll be able to duplicate the process.
Elite Blog Academy
Check out one of my favorite tools! I took Elite Blog Academy (as did several of my friends). Before I took it, I had no idea that blogging could be a business. In fact, it was hard for me to wrap my head around all of the possibilities to earn money blogging-while serving your readers. Check out the following resource:
The Secret Blueprint for Blogging Success

 (Click Here!)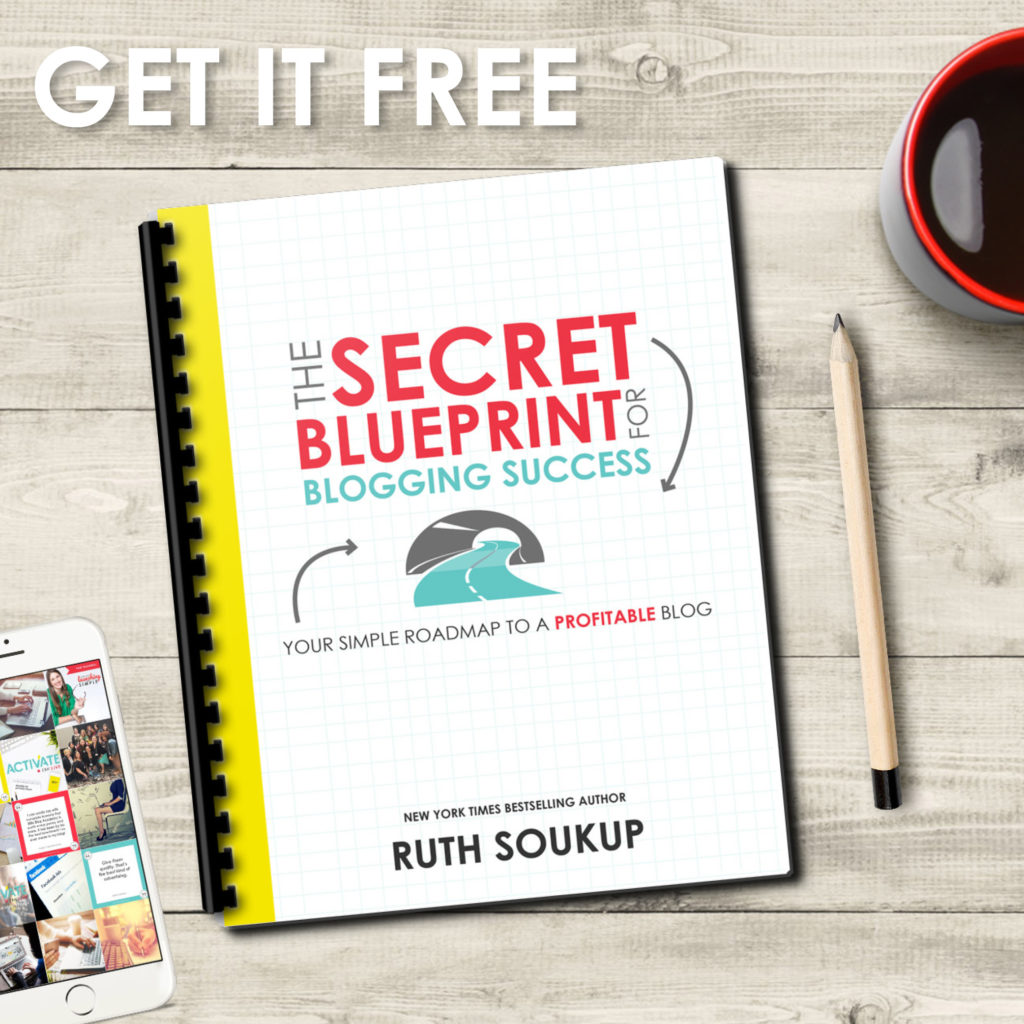 The following two tabs change content below.
I am an obsessive foodie, but not self-righteous with it, love travel, meeting new people, helping you look good, and am freaked out by people who don't enjoying reading...something! Grab a Perrier, read my blog, feel free to drop me a line! Hope to hear from you soon.