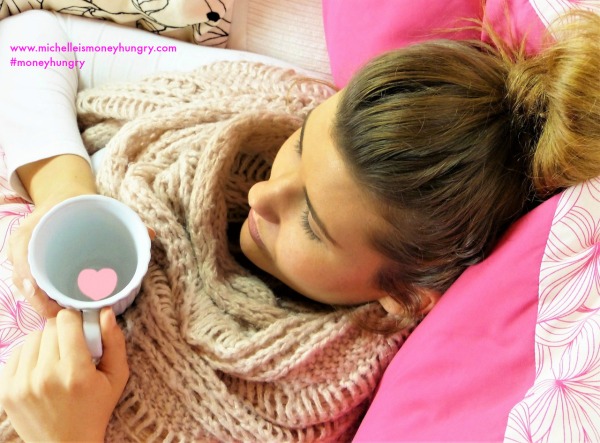 Why a Financial Audit is The #1 Money Task of the New Year
It always feels like January catches me a bit off-guard. After two months of Holiday related shenanigans and unexpected spending, January arrives with a sense of anticipation and renewal. Basically, it feels like you're about to get a clean slate. Unfortunately, that's not the case with your finances. Financial mistakes are the hangover of the grown-up world. Fortunately, there is an easy cure. The financial audit.
What is it?
Every year I spend the end of December and several weeks during the month of January looking through my expenses with a fine-tooth comb. No expense is ignored.  From the unexpected monthly debits for apps that I no longer (I'm looking at you Bumble).  Business tools that I never used and a list of other expenses fight hard every year to survive the financial chopping block. I always end up the victor in this game of wants vs. needs.  And, if you do the same, you may be surprised by all of the money  that you may free up in your current budget.  It becomes addicting.
$13,500 
A few years ago I was able to minimize my yearly expenses by $13,500. That's the equivalent of a nice used car. I don't have a car loan, but if I did, I would have also looked to refinance that baby freeing up even more cash to use for paying off debts, savings, and investing.
Don't know where to start with the car refinance process? Consider starting with rateGenius.
What is rateGenius?
A free, online based service for people looking to refinance their current car loan.
rateGenius has over 150 lenders that it works with to find the best refinance option for you!
Borrowers save an average of $89 a month on their car loans which equals $1,068 in savings a year. Of course, each borrower's savings will be dependent on the amount of their loan, terms of the loan, and their current credit rating.
According to The Balance, the average monthly car payment is $479. Imagine saving almost $100 bucks a month on that payment? That savings could also go into a savings specifically for car maintenance. Basically, you will increase your financial options with your potential savings.
You could also use your savings to pay off your loan faster. Do double-check your loan terms to make sure you don't get a prepayment penalty.
Once you've freed up cash from one your most expensive purchases, it's time to continue working through your financial audit list.
Groceries
I love to shop for groceries, cook, and eat delicious food. But, my love of food was hurting my wallet and my waistline. I saved thousands of dollars a year by changing how I shop for food. Before my epic budget audit, shopping for food could easily be considered entertainment. I would roam the grocery aisles looking for new and exciting ingredients that I could use in recipes that I found on Pinterest. Black truffle oil? Check! Chanterelle Mushrooms? Check! Grass-fed beef? Check! There was nothing wrong with wanting to enjoy these ingredients. But, I was going to the grocery store several times a week.
What changed:
I create a lose meal plan for the week and basically stick with that plan.
I shop once on the weekend and avoid going to the grocery during the week.
Embrace creativity! Now I look at what I have in my pantry and fridge and use Pinterest for recipe inspiration-before going to the grocery store to pick up a forgotten item. In fact, this week I plan on making chickpea salad sandwiches (a take on tuna sandwiches). But, I forgot to pick up vegan mayo. I'm not a hardcore vegan, but, I try to eat meat free most of the week. Instead of returning to the store to purchase some mayo, I discovered that I had all of the ingredients to make vegan mayo. It was super easy!
I started saving with the iBotta savings app. Click on my affiliate link to begin saving on your groceries today. The best thing about using my link? When you redeem your first savings you'll receive $10 towards your first payout of $20. Nice.
Do you still enjoy eating out? There's even more room for savings! Embrace eating out a little less and make food at home.
Clothing
Before this blog was called "Michelle is Money Hungry" it was called "The Shop My Closet Project." I used to shop a lot! And, once it became clear that my love of fashion was killing my finances, I vowed to shop my closet as much as I could. In fact, I even stopped shopping from April 1, 2013-April 1, 2014 and saved $4,000 by using what I already had in my closet.
It was amazing to me how much time, energy, and money I saved my kicking my shopping habit to the curb.
The Financial Audit
Is now a project that I look forward to every single year. Currently my expenses are pretty low, but, I've been able to save around $300 this year by aggressively cutting things that don't move me forward financially. Ultimately, though, I've found the Financial Audit to be an important part of how I practice financial self-care.
By taking time to look at my budget, I'm nurturing my money. I'm also giving myself permission to review my financial decisions without judgement. Then, I make choices that help me nurture and grow my money. Start by looking at your largest expenses which also provide the best opportunities to save.
Let me know how it goes!
* In order for me to support my blogging activities, I may receive monetary compensation or other types of remuneration for my endorsement, recommendation, testimonial and/or link to any products or services from this blog. Please read my disclosure here.*
The following two tabs change content below.
I am an obsessive foodie, but not self-righteous with it, love travel, meeting new people, helping you look good, and am freaked out by people who don't enjoying reading...something! Grab a Perrier, read my blog, feel free to drop me a line! Hope to hear from you soon.