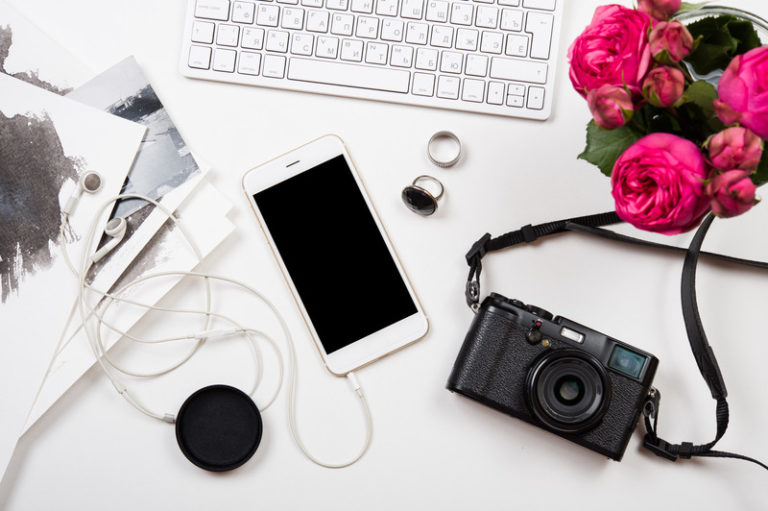 How To Network as a Blogger and Grow Your Influence
I love blogging. And, after 5 years of sharing posts sometimes frequently, sometimes infrequently, I continue to be amazed by the fact that blogging is still pretty awesome. There are so many reasons why I love blogging, but in this post I wanted to talk about growing your influence as a blogger, help more people and make more money. It's important to know how to network as a blogger.
How To Network as a Blogger
Because many of your initial interactions with other bloggers will be online, in the beginning, there are some very important nuances to consider.
First, be genuine. Think of reaching out and connecting with other bloggers similar to online dating. You want to reach out authentically, don't be weird, and ease people in over coffee.
Like with anything, if you're connecting with other bloggers with the idea of what they can do for you…sooner or later that will become obvious to them by your interactions.
Share information that will be helpful to other bloggers in your space. People love people who give without expectation. People love it when you're nice…just to be nice. How refreshing.
Have an Abundance Mindset
There are a ton of people who have the idea that they are in competition with other bloggers. The blogger who has the idea that there is an infinite amount of people to serve with their blogs and an infinite amount of work to be connected with are great people to be around. Be that person.
Abundance mindsets attract people and the people that you attract will begin connecting you with opportunities and connections that will grow your influence.
Share All the Things

 
I make a point to share other people's work every Thursday and Sunday on my Twitter feed. Because…why not? They love it. By sharing their work on my social media feeds it shows that I'm reading and connecting with their work. Then that sharing is reciprocated. Win, win for everyone.
It doesn't matter if that person is writing about a similar topic, your readers may also appreciate that you've shared their work with them.
Reach Out
To newer bloggers and give feedback when solicited. Or, just share encouragement and resources with the would-be blogger who is looking for support.
One of my favorite moments as a blogger happened when a really well-known person in the personal finance space noticed something that I shared on Twitter then scheduled an hour phone conversation to just support and encourage me on my journey. I'll never forget what an impact that made on me.
Join Closed Facebook Groups
And, be active in them. If feels like there is a closed Facebook group for everything, you're probably right. But, they are a great way to connect with some amazing people who are doing what you're doing.
It's also a great way to learn about new resources in real-time. People are constantly sharing:
Blogging tools-New to running a WordPress website? Have no clue about plugins? There are people in these groups who seem to know everything about this type of stuff.
Business resources

Have no clue about invoicing? One of the closed group members will have an idea about it.
How to grow social media profiles

Struggling to grow your Pinterest/Facebook/Twitter/Instagram? There is always someone in these groups who seem to be killing it with one of these platforms.
And, the list goes on.
Meet in "Real Life"
When you begin meeting your blogging connections in real life that solidifies the connections you initially made online.  I do have a protocol for this that keeps safety in mind.
Go to blogging conferences-

that are relevant to the niche that you're in. Typically, you're going to be networking with people in the same niche. See if they will be attending the same conference and set a time to meet them. I strongly, strongly recommend arriving at least a day early so that you have enough time to connect with the people that you really want to get to know better, without having to rush. Conferences get crazy. Give yourself time to really meet and speak with your online friends.
Join a local Meetup group

-I belong to an amazing blogging Meetup group. The best thing about it (besides the friendships, support, information, and fun) is the free food. Each meeting is sponsored by an amazing restaurant in town. We've had a number of five-course meals for free as a result, support local businesses by sharing them online and grow our local influence.
Join regional chapters of the blogging community

that you're a part of. You can search for these types of communities by reaching out to other bloggers and conference founders to see what's out there.
Why Is Networking Important?
I interview a ton of people for my podcast(s) and every single one of them have sad the following thing:
The majority of their clients they got through their personal connections. Those personal connections either: gave them a lead, coached them on how to do what they're doing better, or sent business their way.
If you want to grow your influence and make money as a blogger-you need to meet other bloggers who are kicking butt and will become allies for what you're trying to do.
What has worked for you? 
The following two tabs change content below.
I am an obsessive foodie, but not self-righteous with it, love travel, meeting new people, helping you look good, and am freaked out by people who don't enjoying reading...something! Grab a Perrier, read my blog, feel free to drop me a line! Hope to hear from you soon.