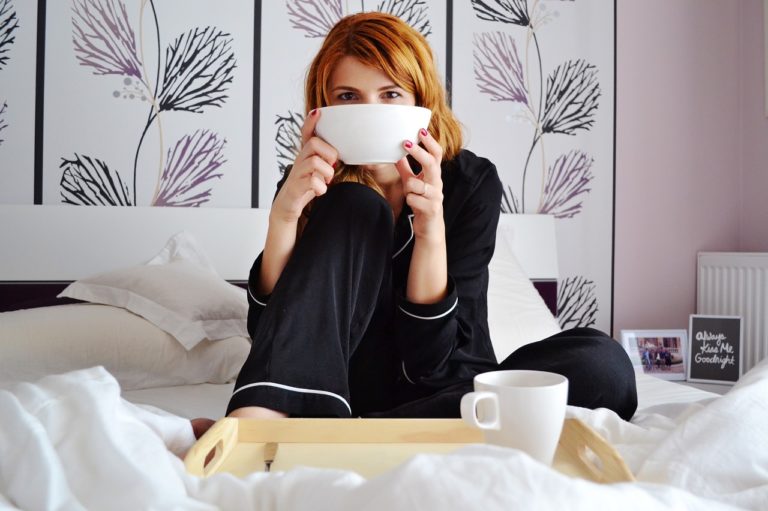 I Have To Quit You Dave Ramsey And Here's Why
* In order for me to support my blogging activities, I may receive monetary compensation or other types of remuneration for my endorsement, recommendation, testimonial and/or link to any products or services from this blog. Please read my disclosure here.*
This past Spring I embarked on a very intense process of self-reflection and personal renewal. One of the major things I've been addressing is to eliminate any toxic situations/people/or thoughts that I may have been dealing with for the past few years. Luckily I wasn't dealing with toxic people on a personal level but I was dealing with some toxic thoughts and began working on them. As I became calmer and a lot more relaxed I noticed that there would be days when I would get super angry and tense and I couldn't figure out why. I had started the day off calmly, eaten breakfast, and my house was clean. I'd had my first cup of coffee, what the heck was wrong with me?
Then, after listening to a particularly contentious Dave Ramsey show, I realized that it was my daily appointment with Dave that was messing up my day, making me angry and tense and that I needed to quit him if I wanted to maintain calm in my life.
Dave Ramsey Was Making Me Angry
I bet a lot of people would be surprised that I was a regular listener of the Dave Ramsey talk show. I really enjoyed his no holds barred approach and his tough love debt talks really appealed to me.
Americans (myself included)  have become a bit whimpy and need to be pushed to be accountable for their financial actions. Sometimes that includes some tough talk.  Dave was great at pushing people and calling them out on their crap. But the best thing about the show was (and still is) the Debt Free scream! I love, love, love to hear people talk about how they walked through the fire that is life and achieved what feels like the impossible.
I wanted to be one of them. Debt free including my tiny place. Going on the show and screaming at the top of my lungs "I'M DEBT FREE!!!"
But, as I listened to Dave I started to notice that he's kind of angry and I don't understand why. I love that he rebuilt his life and has become the success that he is today. I love that he believes in charitable giving and that he wants for his listeners to be successful too. Dave is an amazing resource and to a certain extent a wonderful teacher but he started to lose me.
He started to lose me when he berated people for helping their family and talked about their family members in ways that I found a bit shocking. He started to lose me with long-winded tirades about: the Government and other political issues that were quite frankly important but at the end of the day distractions when dealing with urgent personal financial problems.
Grab Your Unapologetically Money Hungry Money Manifesto Today!
Why Are You So Angry Dave?
But, ultimately it was just his unexplainable anger at people that turned me off. You're rich as heck Dave. And even though you have millions of listeners every day-I know that you would have double the number if you would chill out. If you changed your approach using love and compassion instead of anger and exasperation when speaking with people, I"m sure you would have more listeners.
You have so much to teach us and we have so much to learn from you. You clearly know what you're talking about and that's what drew me to you. Somewhere along the way you lost sight of the fact that everyday people are struggling and that when they call you for help. These people don't need to be talked to like their fools. And every time you say "I'm not mad at ya, you can do what you want.." I know that you really are mad at us for not being like you. I couldn't hear you over all of your shouting at people and that's too bad because I did truly like you and still believe a lot of what you teach.
Dave, you were one of my stressors for the past couple of years which is too bad because I listened to you daily for help and guidance. So, I'm quitting your talk show and listening to 80's Glam Rock, Chilled Out electronica, and Bob Marley at work instead. I'm going to relax and grab a soothing cup of tea-minus the crazy.  I'll still follow your teachings but without all of the shouting. I have to tune you out.
But…
I still 100% recommend reading his books. But, if you want to stay calm and relaxed-don't listen to his show. Click on the photo and grab it on Amazon.
I Have To Quit You
And I'm feeling a lot more relaxed already.
Featured Image Source: Forbes
The following two tabs change content below.
I am an obsessive foodie, but not self-righteous with it, love travel, meeting new people, helping you look good, and am freaked out by people who don't enjoying reading...something! Grab a Perrier, read my blog, feel free to drop me a line! Hope to hear from you soon.