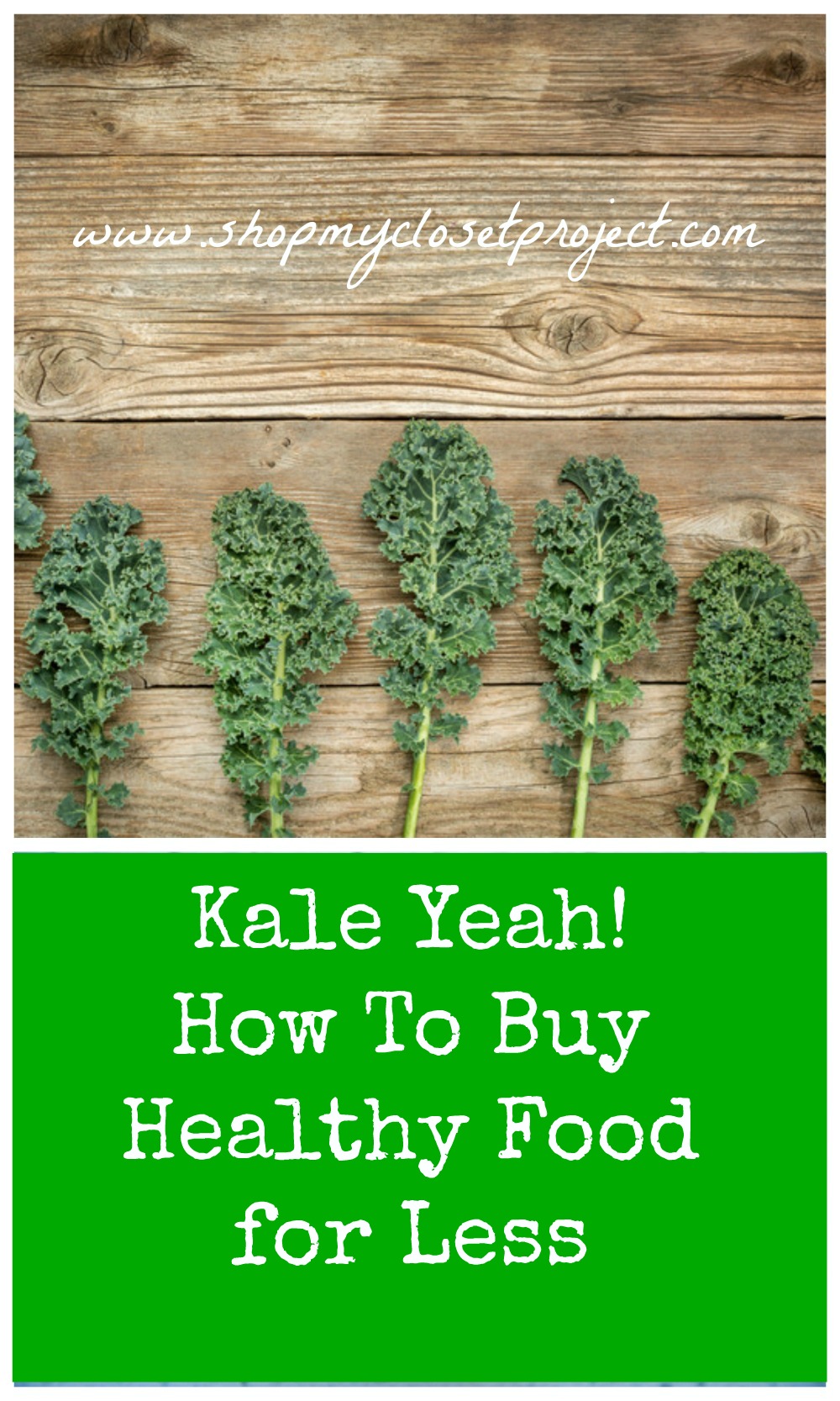 Kale Yeah! How To Buy Healthy Food for Less
* In order for me to support my blogging activities, I may receive monetary compensation or other types of remuneration for my endorsement, recommendation, testimonial and/or link to any products or services from this blog. Affiliate links will have an asterisk (*) next to them. Please read my disclosure here.*
I do not eat bad food. Food for me is one of the things that I truly enjoy. I don't just eat to live-I live to eat. I love breaking bread with those near and dear to me at happy hour, cooking for my family and friends, and going to farmer's markets whenever I can.
I Eat Kale
I eat mostly organic, very rarely eat fast food only the occasional fast casual for me. And I love eating kale, the occasional smoothie made with frozen fruit, and at this time of year-a ridiculous amount of salads. But, eating my organic stuff can sometimes feel like it's taking my whole paycheck.
Groceries Are So Expensive
One of the things that I get asked about often is how you too can afford healthy groceries. I believe that everyone can afford healthy food but that sometimes it takes a little more strategy and planning to make it happen…but, not too much.
Inventory Your Pantry
Before you go to the grocery store take some time to inventory what you currently have in your pantries. Knowing what you have in your pantry will help you as you begin planning your meals for the upcoming week. If you have pasta then you could make pasta with fried lemons and red pepper flakes. Or, you could make overnight oatmeal topped with the blueberries that you froze and thawed out. Knowing what you have will cut down your costs.
Is quite frankly my grocery obsession and grocery savings secret weapon. It is a grocery app that allows you to unlock savings by looking at different items ranging from beverages, snacks, and my favorite-produce. Yes, fruits and vegetables. This is actually my favorite thing about the app because it is so hard to save on fruits and vegetables. I almost never find coupons for fruits and vegetables but I am always able to unlocks savings on fruits and veggies with Ibotta.
Currently, I have unlocked savings on the following items:
Fresh corn
Bell Peppers
Asparagus
Strawberries
Lettuce
Tomatoes
Almond Milk
Eggs
Sarah Lee Cheesecake (no one said I was perfect!)
Unlocking a rebate is pretty easy to do. You will tap on the image of the item you would like to save on and follow what you're prompted to do. Typically you will end up: answering a demographic question, watching a SHORT video (think no more than 20 seconds) or checking out a recipe. I would do this once a week for about 10-15 minutes at the most.
There are two other components to Ibotta* that make it a fantastic app (besides the fact that it was designed and is headquartered in Denver).
How it utilizes teamwork to grow savings-As you invite friends and family you will see what they are saving on. I find that seeing other people's savings helps to remind and focus me on my own savings. Also, you can earn more money as your team continues to redeems items as a group.
The ability to refer your friends and family and earn $5 for each referral while your friend or family member will receive $10 after they redeem their first items. Pretty sweet.
You don't have to be a blogger to take advantage of the affiliate program. Just look at your profile and tap on the invite friends icon to spread the word. Check the following post for more information on Ibotta.*
Shop Once A Week
Seriously. Refer back to my know what's in your pantry comment. I try to go to the grocery store once a week. I do this for several reasons: it saves me time, it saves me money, it keeps the house from overflowing with food and keeps me from wasting money on spoiled food.
Buy In Season
I try to buy as much as I can in season and then freeze what I don't use. Items purchased in season typically cost less and taste better. I am also looking for a canning class this summer so that I can preserve the goodies that I can't eat during the summer. I also want to learn how to make pickles.
Utilize Specific Store Apps
Whole Foods as an app and other stores have savings cards. Use these tools to save your money!
We've established that I just might be a hippy. And yes, I have a garden. But that might be too much for a lot of people. Yes, I am growing kale in it…but I will be using my Ibotta* app in the meantime! Groceries can be affordable just follow a simple strategy and make it happen.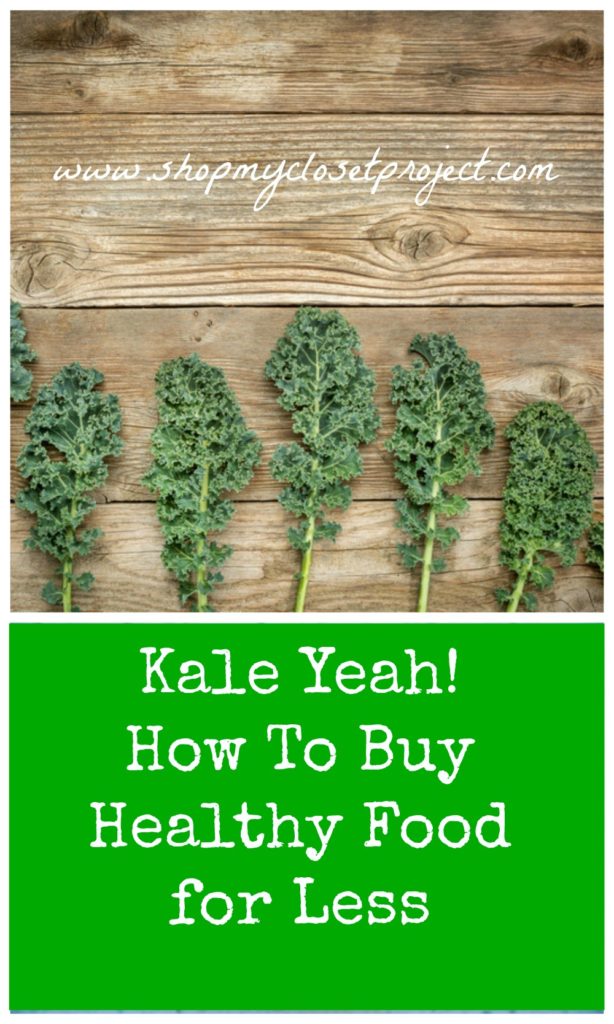 The following two tabs change content below.
I am an obsessive foodie, but not self-righteous with it, love travel, meeting new people, helping you look good, and am freaked out by people who don't enjoying reading...something! Grab a Perrier, read my blog, feel free to drop me a line! Hope to hear from you soon.