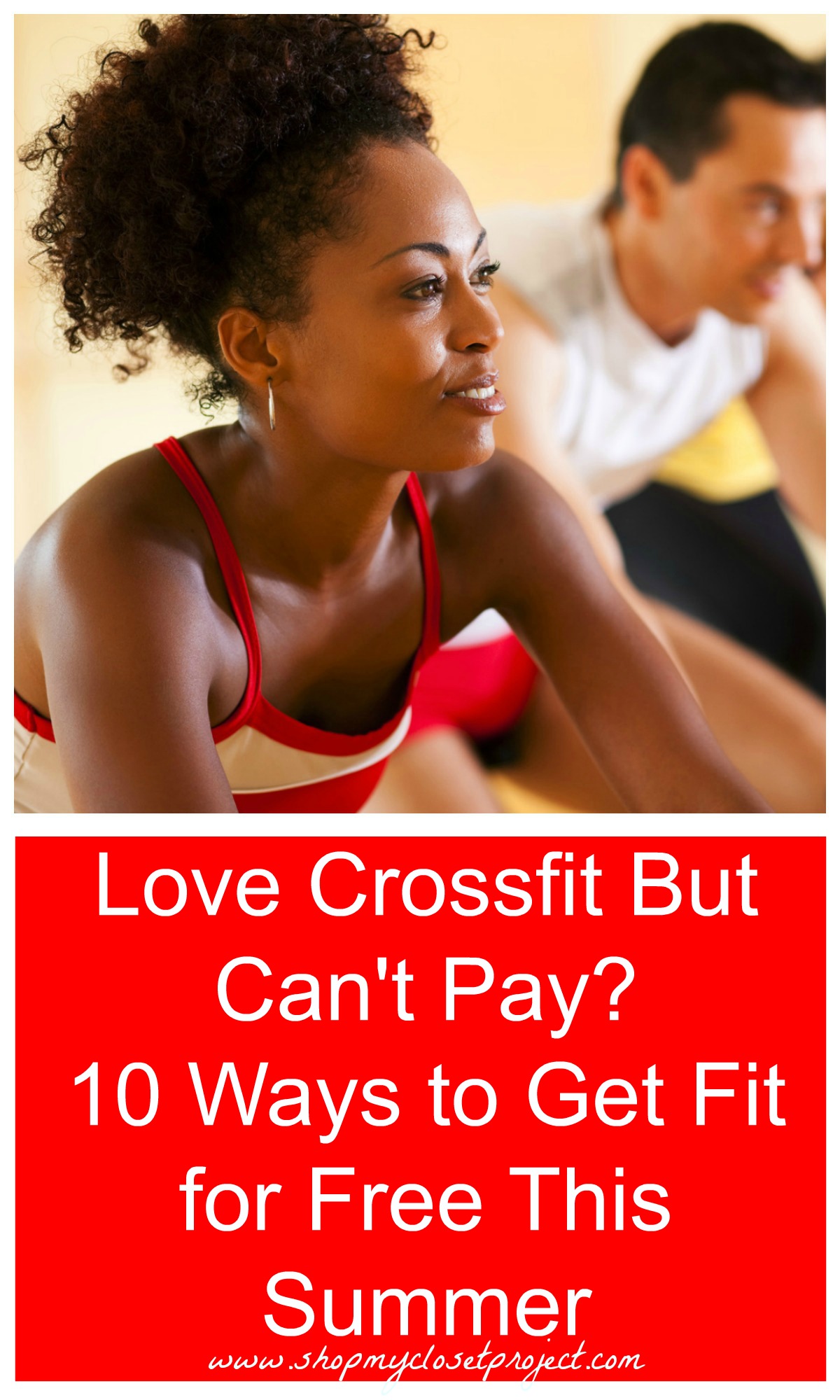 Love Crossfit But Can't Pay? 10 Ways to Get Fit for Free This Summer
* In order for me to support my blogging activities, I may receive monetary compensation or other types of remuneration for my endorsement, recommendation, testimonial and/or link to any products or services from this blog. Please read my disclosure here.*
I gained around 40-50 pounds when I worked my old job. For those of you who "met" me when I first started blogging you know that I was really depressed and I would emotionally eat. I also had a crazy long commute so even though I was somewhat active I put on a lot of weight.
Fortunately, I have lost some of that weight but still have a very stubborn, tenacious 20 lbs to go. It's driving me crazy. I decided to launch a new challenge and that was to lose this 20 lbs by FinCon using as many free methods as possible. If there are those of you who are in the same boat I thought I would share my list so you could get fit for free too!
Love Crossfit But Can't Pay?
No worries, I made it a mission to find kick a@@ classes that will help you get fit, met great new people, and have fun at the same time. If you love Crossfit and can't pay-I've got you covered!
Other People Motivate Me
I'm pretty active in general but my daily fitness regime lacked intensity and intensity is what I need in order to lose weight. I began looking into ways to take fitness classes for free or for a donation. I am a lot more motivated when I have a class that I have to go to vs. exercising by myself. I can't believe how many classes I found and you won't either!
Fitness Related Meetups
There are so many fitness Meetups I can't even keep track of all of the options. I've joined three different groups: running and yoga, a hiking group, and another running group. Each Meetup group has a slightly different demographic and the people running it are typically wanting other people to do these activities with them OR are looking for future clients. Either way it's a win win because I get a super intense workout, meet nice new people, and it's FREE. In Colorado I've seen the following types of Fitness Meetups:
Running
Yoga
Hiking
Biking
Fitness bootcamps (and beer)
Dance
Kettlebells
Basically, if you're in a mid-size to larger sized city you will have an endless amount of fitness Meetup groups to choose from.
The November Project
These people are seriously AWESOME. Freakishly nice, fit, and give nice sweaty hugs at the end of a workout. If that hasn't sold it to you, I don't know what will LOL!  The November Project is basically like Crossfit but free and outside in your city. It's definitely a community similar in the way that Crossfit boxes work-but FREE. This concept is the brain child of two guys in Boston who wanted to work out, meet nice people, explore their city, and have a ton of fun.
The November Project isn't for the faint of heart as they meet at 5:30 a.m. or 6:15 a.m. Did I mention that I am NOT a morning person? It didn't matter by the end of the work out with shakey legs, breathing hard, and smiling despite myself I was hooked. It didn't hurt that the guys were good looking too (and nice). Workouts are outside in your town and by the time everyone is waking up-you're done!
*It's not everywhere yet so check the website to see if it's available in your town*
Training Days
I've almost always seen teacher training days at yoga studios. What exactly are they? Those are the days when people who are in the process of getting their teaching credentials teach for free to gain more hours of experience. I've almost always enjoyed the class and have always gotten a great work out when I've gone to one. These classes always fill up fast so you may need to sign up EARLY to make sure that you get a spot. Also, arrive early because the classes are free LOL! If you're not sure if your favorite game has these training days-just ask.
Trial Classes
Numerous gyms offer a one time trial class for free. If you decide to try out classes for free DO make sure you understand the terms of the free trial. I've seen some businesses offer a week of free classes. It's worth it to spend some time looking into the different studios around town to see what they offer and when. I should mention that I typically return to most studios at least twice in the future so it balances out the cost to the gym owner and is ethical 🙂
Streaming Trials
Recently I signed up for a month of free Beachbody streaming online. I found that I did workout more and when we had the occasional snowstorm I was able to continue with my fitness plan. If you decide that you don't like the service make sure to cancel it before your credit card gets charged. I decided to continue using it and was charged around $40 for the first quarter which works out to $10 a month which is great!
Community Exercise Days
A few weeks ago one of our local news channels threw a Yoga Open with free yoga classes at the Convention center for an entire day. The idea was to also encourage health screenings and fitness. There are businesses that celebrate their business anniversaries with free classes and there are fitness collaborations between businesses and local government. Spend a few minutes every couple of weeks to check out what fitness opportunities are being offered locally.
Library as a Fitness Resource
Check out DVDs from your library and work out from home. Not everyone has a laptop or maybe their desktop is setup in a way that makes watching a class a bit awkward. I regularly check out different workouts by well known trainers.
Some of my favorite trainers or dvd's are:
Shaun T-He is with Beachbody and does the Hip Hop Abs, Cize, T25 and Insanity.
Jillian Michaels from The Biggest Loser. Her dvd's are really, really hard to do.
Self Magazine has a great series of workout videos with different fitness focuses
Barter for Classes
I was a dancer for a significant part of my life and one of the things that I did in order to pay for classes was barter some hours for classes. I would man the desk, clean, whatever the studio needed help with in order to get free dance classes. I absolutely LOVED it and would encourage you to ask your local independent fitness or dance studio if they would be willing to participate in an agreement like what I described. Don't be lame-work hard if you decide to barter 🙂
Watch Youtube Videos
There is an AMAZING number of really well put together Youtube fitness videos. I'm actually a bit amazed the variety and quality of a number of these videos. I've worked out to: ballet fitness, yoga, cardio, and other types of videos.
Take the "Hardest" Option
My Grandma parks as far away from the store that she is going to so that she can walk more. I try to go up steps instead of taking the escalator, or I will walk to a destination instead of taking a bus ride. During the summer months I also ride my bike on almost a daily basis to run my different errands. I also walk to my co-working office downtown at least once a week. The tricky thing with that is I like to wear cute clothes to the office so I have to change when I get there.
Bonus Idea
Join Classpass a great way to check out fitness classes throughout your city. Classpass has three different pricing options that will fit your fitness personality. Sign up today with my affiliate link as a new customer and get $30 off your first month! I love my Classpass membership and during months where I'm traveling or low on cash, I change the settings so that I have access to one class for the month. Then, I restart it for months when I know I will use it more.
Safety First
Make sure that you are listening to your body and doing all moves correctly. Don't overextend your knees, push through pain, or ignore any signals that your body may be giving you. Always stay hydrated and talk to your doctor before taking on a new fitness regime.
If You're New to Fitness…
I would say that a pair of good athletic shoes are worth investing in (as long as you don't pay retail prices)! You don't want to mess your feet up. And, if you plan on walking a lot a fitness tracker is a great way to calculate the number of steps that you're taking each day. I'm in love with the Bella Beat!Have fun getting fit.
Here's to feeling great and looking great for free!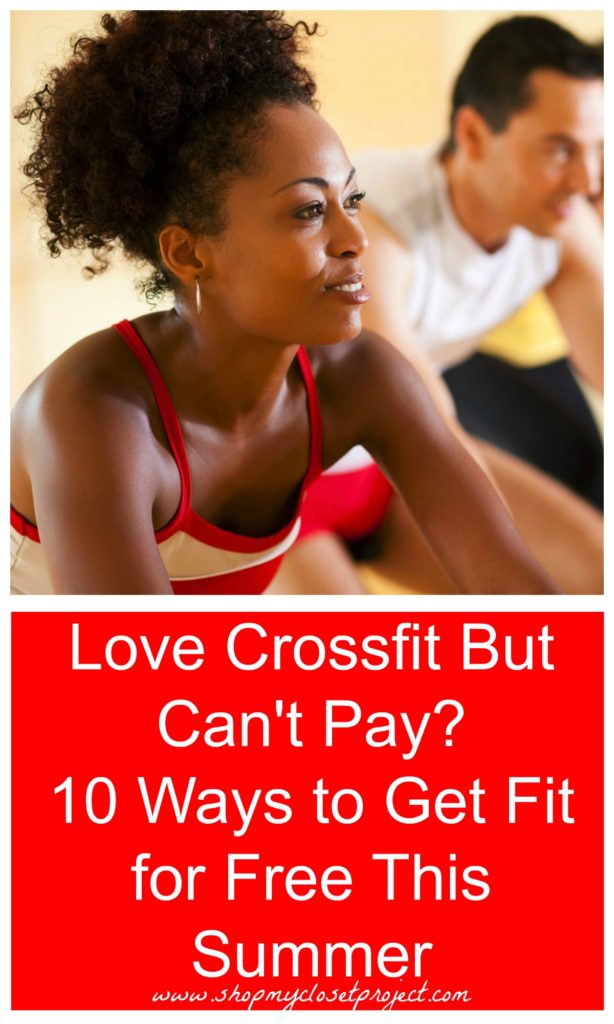 The following two tabs change content below.
I am an obsessive foodie, but not self-righteous with it, love travel, meeting new people, helping you look good, and am freaked out by people who don't enjoying reading...something! Grab a Perrier, read my blog, feel free to drop me a line! Hope to hear from you soon.