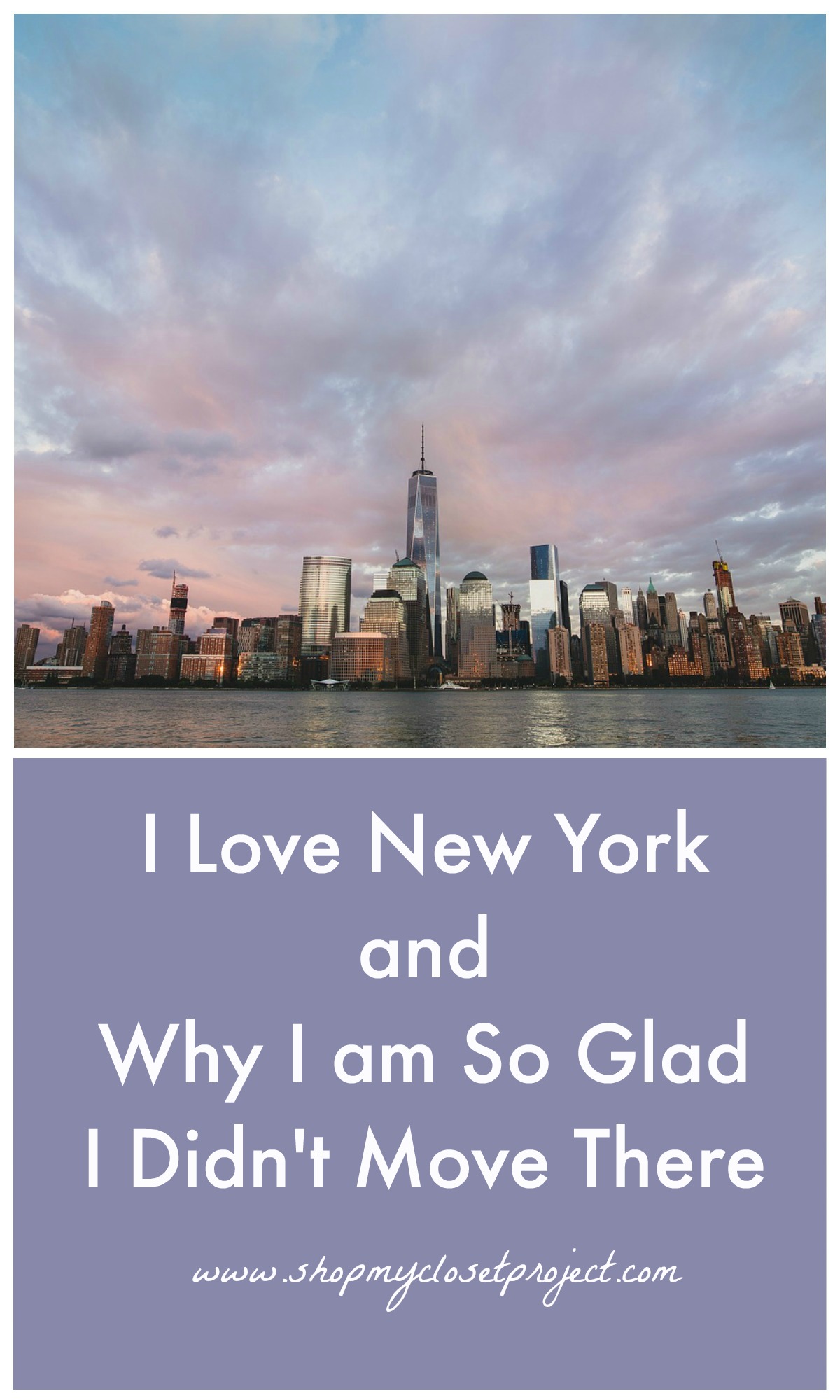 I Love New York and Why I am So Glad I Didn't Move There
I love New York. It is a place filled with endless opportunities, fascinating people, boundless energy, and history.  In a single day you could walk the Highline (my favorite), go to Governor's Island and ride cruiser bikes, eat African, Chinese, and Malaysian food, or go to the theater. It is a place of movers and shakers and it is often said that if you can make it in NYC you can make it anywhere.
I used to dream of living in the city a la Sex in the City. Looking fashionable, hailing a cab that may or may not pick me up, meeting movers and shakers working on Wall Street and going to posh clubs. In fact, right before The Great Recession I was very seriously looking to move to NYC and try my hand at a life in Big Apple. But plans changed.
 I Changed
I'm  so glad that I didn't move. If I had moved right before The Great Recession I would have lost everything. Seriously. I wouldn't have a home because I would have sold my home to move there. I  most likely wouldn't have job because last hired are always the first fired. And, I still would have found myself starting over but maybe not in the digital content field.
But, more importantly, I realized that while I love New Yorkers sometimes they live life with an intensity that I'm just not interested in taping into. I went to college in New York State and so I've spent years living with and being around New Yorkers. I love their zest and passion for life. Until I don't LOL!
Too Many People
There are too many people in your face all of the time. I love people. I love talking to strangers (love this about New York) but sometimes I just don't want to deal. Sometimes I need some space. I don't want to live around so many freaking people all of the time.
Love The Transit…
But, I don't want to always have to jump on the train to get somewhere. In fact, when I was in Chicago I was amazed by how freaking noisy the trains were. The trains are just as noisy in NYC. I have tinnitus and my ears bother me all of the time when I'm in these towns. Sometimes I just want to ride my bike or walk to get to where I'm going.
Race Relations…
Aren't as good as you would think they would or should be based on what people tell you. People may work and mingle a lot during the day but people are still very segregated based on race and class (this is my opinion).  I think that there is still a lot of work to be done across the U.S. regarding this but people have to buy into the idea.
Housing
I'm sorry (not sorry) I have no desire to live with 4 or 5 people in order to afford housing. What if one of those people doesn't pay? I don't mind living with people…but I am just not interested in having roommates anymore. A spouse-yes. Roommates-no. I also want to own where I live.
A Different Option
I don't want to live in NYC full-time but I could absolutely spend 1-3 months and get a taste for the city without living there permanently. I am very seriously considering doing this in the next 2 years depending on what is going with me personally. I would love to tap into the opportunities, the connections, and eat my weight in food.
I still love New York City but I have no desire to permanently live there in the future and I'm ok with that. But, I would buy a condo there. Just saying.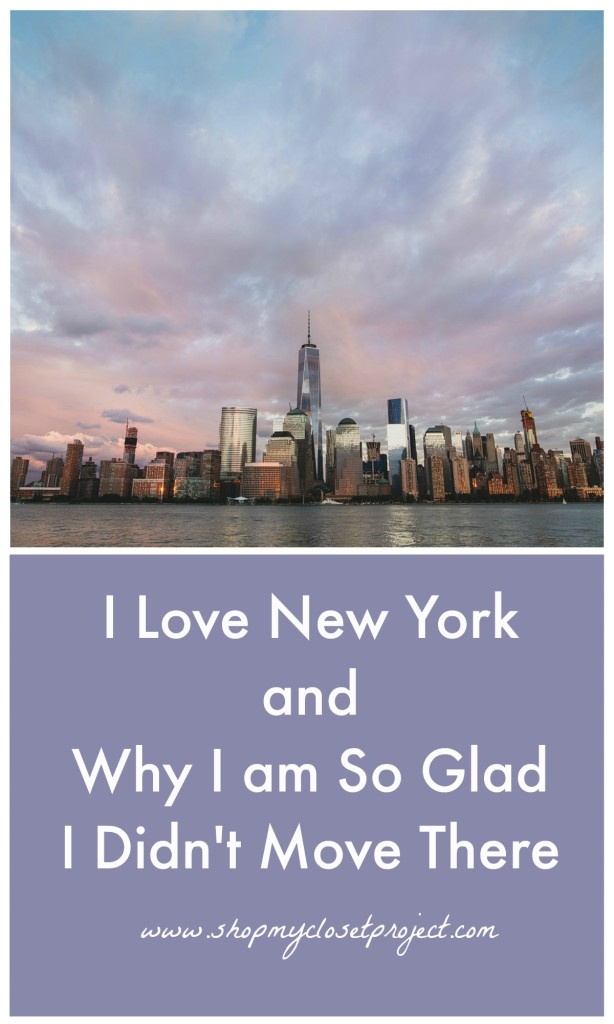 The following two tabs change content below.
I am an obsessive foodie, but not self-righteous with it, love travel, meeting new people, helping you look good, and am freaked out by people who don't enjoying reading...something! Grab a Perrier, read my blog, feel free to drop me a line! Hope to hear from you soon.